You are here
About the Utah Chapter
About the Utah Chapter
Governor

Scott C. Woller, MD, FACP
Dr. Woller serves as the official representative of the College for the Utah Chapter, providing a link between members at the local level and leadership at the national level. To learn more about Dr. Woller, read his bio.
Welcome Letter | Governor's Council Members & Committee Chairs | Past Governors
---
Awards
Deepika Reddy, MD receives 2021 Utah Chapter Laureate Award
During the March 2021 Virtual Meeting, the Utah Chapter presented the Laureate Award to Dr. Deepika Reddy. The Laureate Award honors and recognizes achievement of excellence in internal medicine in the State of Utah. Categories of Laureate-level accomplishment include scholarship and contributions to the medical literature, excellence as a teacher, significant innovations in or contributions to health care services, and advancement of the goals of the American College of Physicians and of other medical societies and organizations. As noted in her official bio, "Dr. Reddy serves as an associate professor in the division of Endocrinology and Metabolism at the University of Utah. Her primary area of clinical interest and expertise is prevention and management of all types of diabetes, and complications of diabetes. As program director of the Endocrinology fellowship program at the University of Utah School of Medicine, Dr. Reddy is committed to continuously working on improving clinical and research offerings for the fellows and faculty development opportunities for staff."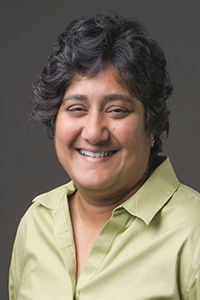 John Doane, MD, FACP receives 2021 Utah Chapter Volunteerism Award
The Chapter Volunteerism Award was developed to recognize the work of members who are involved in volunteerism and community service activities. This award also enables chapters to raise the level of awareness and promote dialogue and action in volunteerism within their regions. Volunteerism, like a commitment to continuing education, is an established tradition for internists. As noted in his official bio, "Dr. Doane has served as Medical Director for General Internal Medicine at Clinic 2, E19, and currently at Sugar House GIM. He has a research interest in the diagnosis of hypertension. In addition to private clinic, he precepts Internal Medicine resident continuity clinic. Dr. Doane has had global health experience at Fort Washakie (Arapahoe/Shoshone), Mt. Edgecumbe/Sitka (Tlingit), and Moi Referral and Teaching hospital in Eldoret Kenya. He is a volunteer provider at the Pamela Atkinson Fourth Street clinic."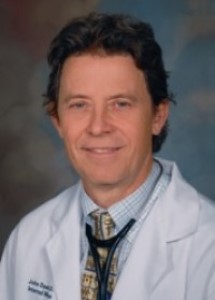 Award Archives
2021 Awards Brochure | 2020 Awards Brochure | Past Laureate Award Recipients | Chapter Awards
---
Member News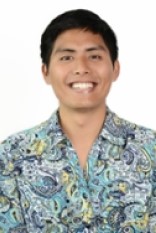 During our 2021 Virtual Abstract Competition, we had 29 terrific poster submissions this year and 8 individuals were selected from a very competitive pool to present their posters. Congratulations to the following winners:
Clinical Vignette Winner - Checkpoint Inhibitor-Induced Myofasciitis | Libby Petersen, BS
Research Winner & Grand Prize Winner - Identifying Novel Meningitis-Associated Sequence Elements Through Genome-Wide Association Analysis of Pneumococcal Isolates | John Sanchez, MS3 (pictured)
---