Governor

Scott C. Woller, MD, FACP
Dr. Woller serves as the official representative of the College for the Utah Chapter, providing a link between members at the local level and leadership at the national level. To learn more about Dr. Woller, read his bio.
Welcome Letter | Governor's Council Members & Committee Chairs | Past Governors
---
Awards
2022 Utah Chapter Awardees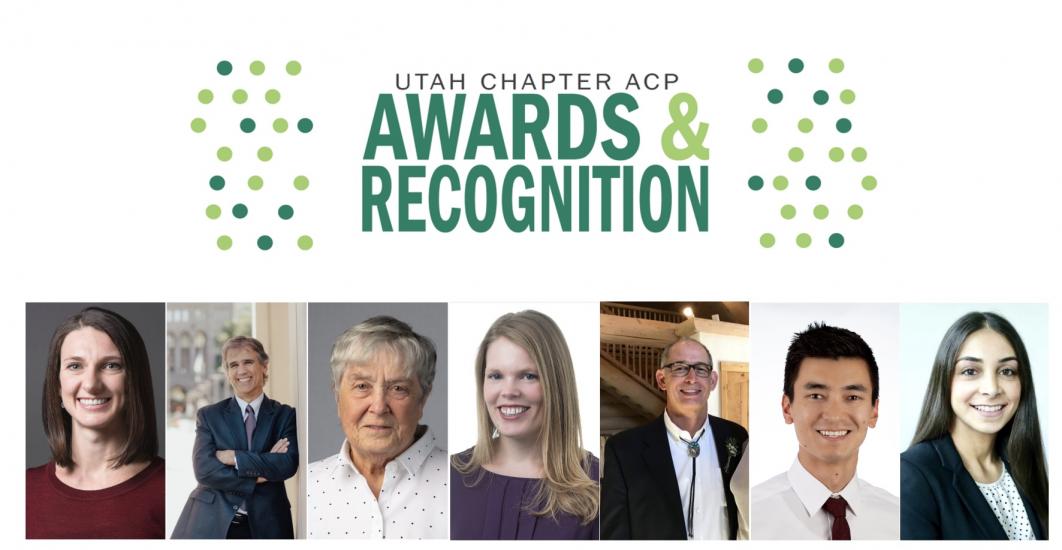 The 2022 awards ceremony honored seven Utah Chapter members: Kencee Graves, MD, FACP was recognized and respected for her leadership in medicine as well as in the chapter; Anthony Musci, MD FACP for his continued dedication and hard work for leadership in the chapter; Kristen Ries, MD FACP was presented with the Chapter Advocacy Award for appreciation for their service in health care and public policy; Sonja Raaum, MD FACP for her focus on wellbeing efforts that is innovative and extraordinary; Doug Smith, MD FACP for his outstanding achievements and dedication to medicine, teaching and community service; and Jacob Kartes, MD and Kimiya Nourian were recognized for their demonstrated commitment to excellence in medical care, their chapter, and the ACP. Please join us and celebrate them.
Award Archives
2022 Awards Brochure | 2021 Awards Brochure | 2020 Awards Brochure | Past Laureate Award Recipients | Utah Chapter College Awards
---