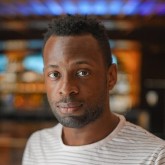 I was attracted to the possibility of being able to make a meaningful change in the lives of the most marginalized persons of our population. — Joshua K. Beverly, MD
Proud to be Your Professional Home,
Representing all of Internal Medicine.
Customize Your Experience to Find
Content and Services Relevant to You.