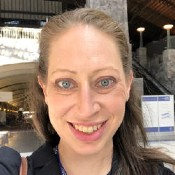 Being able to find and foster safe spaces and relationships to admit uncertainty in life and medicine is a crucial step towards cultivating growth mindset. — Avital Y O'Glasser, MD, FACP, FHM
Proud to be Your Professional Home,
Representing all of Internal Medicine.
Customize Your Experience to Find
Content and Services Relevant to You.