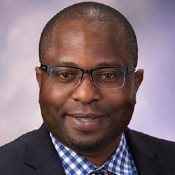 I was fascinated by the human body and how it works; in my mind's view, it was a perfect system that needed more exploration. — Ebima Clifford Okundaye, MD, FASN, FACP
Proud to be Your Professional Home,
Representing all of Internal Medicine.
Customize Your Experience to Find
Content and Services Relevant to You.