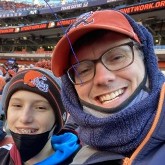 Diverse learners follow diverse trajectories, and it is quite common to end up in a different mindset than when you started medical school. — Christopher Sankey, MD, FACP, SFHM
Proud to be Your Professional Home,
Representing all of Internal Medicine.
Customize Your Experience to Find
Content and Services Relevant to You.