You are here
News & Meetings
News & Meetings
Upcoming Events
Early Career Physician Event
As the leaves turn and the weather cools we would like to gather for some backyard fun. Bring your families and we will provide the food, drinks and games. This is a great opportunity to meet other physicians and see how others balance career, families , and fun!
Host: Darren White & Josh Marr 775-762-0440
Date/Time: Friday, October 29th from 6:30 PM to 8:30 PM
Please RSVP by Oct 20th for Address
---
Upcoming Meetings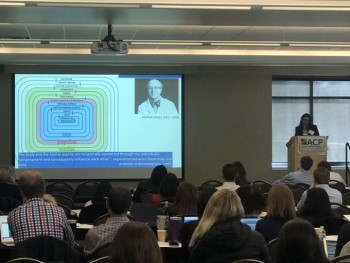 2022 ACP Utah Chapter Meeting
March 3-4, 2022
More information coming soon!
E-mail Selma Lopez for more information.
---
Past Meetings
2021 ACP Student & Resident/Fellow Clinical Vignette Competition
October 14, 2021 | U of U Grand Rounds
---
2021 Utah Chapter Meeting
March 4-5, 2021
Access the Recorded Meeting and Claim CME | Chapter Awardees
---
2020 ACP Student & Resident/Fellow Clinical Vignette Competition
October 8, 2020
Clinical Vignette Booklet | Presentations
---
2020 Utah Chapter Meeting
March 5-6, 2020