You are here
News & Meetings
News & Meetings
Upcoming Meetings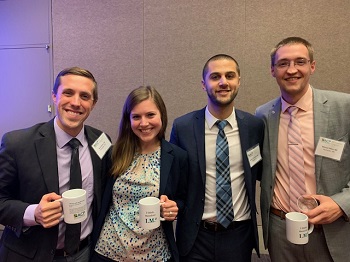 Minnesota Internal Medicine: 2021 -Hybrid Meeting
October 29-30 - Minneapolis Convention Center
Meeting Information and Registration
Abstract Competition
Abstracts due Sept. 16 2021-Resident/Fellow & Medical Student Research, Clinical Vignette, QI Abstract Competition
The Minnesota Chapter of the American College of Physicians will hold its Minnesota Internal Medicine:2021 in-person meeting on Friday, October 29, 2021. We invite ACP Medical Student members and Resident/Fellow members to submit a research, clinical vignette, or quality improvement abstract for the competition. Please note that all abstracts must be submitted electronically, and that the person submitting the abstract must be the primary author. For the 2021 abstract presentation, you may be the primary author/presenter on only one abstract, but you may assist with additional abstracts/posters. Accepted abstracts authors will be invited to record their abstract presentation for judging and present in-person on October 29, 2021. All abstracts submitted will be e-published by MN-ACP and available on our website and the virtual presentations will be archived for you to share.
You must be an ACP member to submit an abstract.
For more information:
For questions, please contact Dr. Andrew Olson apjolson@umn.edu or Minnesota.ACP@gmail.com
---
Past Meetings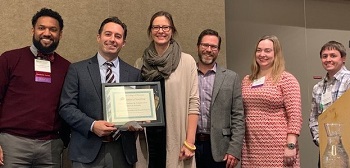 Minnesota Internal Medicine: 2020 - Virtual Meeting
November 7, 2020 - 9:00 to 2:30 p.m.
COVID Pearls
Recorded Presentation from Oct. 22, 2020 Live event
2019 Minnesota Chapter Meeting
October 11, 2019 | Minneapolis Convention Center