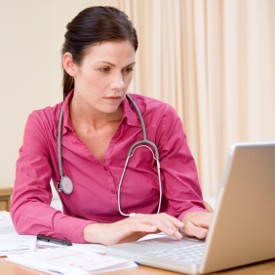 Beginner and advanced medical coding resources, including member exclusive content and ACP's Coding for Clinicians subscription series.
Improve your coding skills to represent the true complexity of your patient care and secure appropriate compensation for your professional services with ACP coding resources.
Get the most out of ACP's coding resource suite by subscribing to ACP Coding for Clinicians, providing interactive learning modules to help you code smarter and ensure maximum payment. CME/MOC available.
Learn More About Subscribing
Coding for POCUS
New
Diagnosis Coding and Core Knowledge
Hierarchical Condition Categories and Value-Based Payment
Inpatient & Observation Evaluation and Management
Inpatient & Observation Special Topics
Pediatric Inpatient Care
Outpatient Services
Outpatient Prolonged Services
Outpatient Consultation
Preventive Visits
Concurrent Procedures and E/M Services
Concurrent Preventive and E/M Services
Guidance for Teachers, Residents, and Students
Chronic and Transitional Care Management
ACP Advocacy to Improve Physician Payment
Learn about ACP's advocacy focused on improving physician payment and the RVS Update Committee (RUC) process in which ACP participates to help develop relative value recommendations for codes.
Physician Fee Schedule and Quality Payment Program
Evaluation and Management
Understanding the RUC and CPT Process