Governor

Tseganesh Selameab, MD, FACP
Dr. Selameab serves as the official representative of the College for the Minnesota Chapter, providing a link between members at the local level and leadership at the national level. To learn more about Dr. Selameab, read her bio.
Welcome Letter | Governor's Executive Council | Past Governors | MN Chapter 990 FY21
---
Mission
The mission of the Minnesota Chapter of the American College of Physicians is to foster excellence, education and professionalism among all internists in our community and to work together to shape the future of health care in Minnesota.
Vision
The vision of the Minnesota Chapter of the American College of Physicians is to be Minnesota's recognized leader for patient care, advocacy, education and to enhance career choice, satisfaction, and collaboration for specialists and sub-specialists in internal medicine.
GiveMN.org
Click here to make a tax deductible investment in future Minnesota internists through programs and scholarships for medical students and Internal Medicine residents.
---
Awards
Laureate Award
The Laureate Award honors those members of the ACP in Minnesota who have demonstrated by their example and conduct an abiding commitment to excellence in medical care, education or research, and in service to their community and the ACP. Recipients of the award shall bear the title "Laureate of the Minnesota Chapter." The Minnesota Chapter presented the 2022 Laureate award to Ellen M. Coffey ,MD, FACP.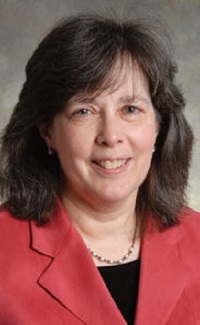 Early Career Physician Award
Amy Holbrook, MD, FACP is the winner of the MN-ACP 2022 Early Career Physician award.  Dr. Holbrook practices at Abbott Northwestern/Allina Health System. She has been an active contributor to MN-ACP and ACP. She has served as chair of the MN-ACP Early Career Physicians committee since 2013. She has served on the national ACP Early Career Physician committee and is the MN-ACP Physician Wellness Champion. She is a Hospitalist at Abbott Northwestern Hospital and Associate Director of the Abbott Northwestern Residency Program. She has been a featured speaker at MN-ACP Scientific Sessions over the past five years. Dr. Holbrook has numerous publications, presentations and other awards/honors.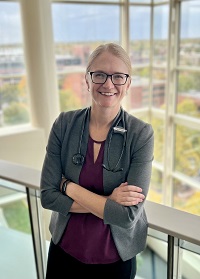 Award Archives
2022 Awards Brochure | Laureate Award | Community Service Award | Minnesota Chapter College Awards 
---