You are here
About the Chapter
Mission
To foster excellence, education and professionalism among all internists in our community and to work together to shape the future of health care in Minnesota.
Vision
To be Minnesota's recognized leader for patient care, advocacy, education and to enhance career choice, satisfaction, and collaboration for specialists and sub-specialists in internal medicine.
Meet Our Governor
Minnesota Chapter
Congratulations to the Minnesota Chapter Governor, John B. Bundrick, MD, FACP. As Governor, Dr. Bundrick will serve as the official representative of the College for the Minnesota Chapter, providing a link between members at the local level and leadership at the national level. To learn more about Dr. Bundrick, feel free to read his bio.
Governor's Council
Most recent 990 financial report
Welcoming New Minnesota Chapter Members
The Minnesota Chapter is pleased to welcome our new Members.
Kudos to our Chapter members
Celebrate the accomplishments of your colleagues by reading about our chapter awardees and other member accomplishments.
---
Minnesota Chapter Wins 2018 John Tooker Evergreen Award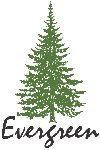 The John Tooker Evergreen Awards Program provides recognition and visibility to chapters that have successfully implemented programs to increase membership, improve communication, increase member involvement, enhance diversity, foster careers in internal medicine and improve management of the chapter. The Minnesota Chapter received a 2018 John Tooker Evergreen Award for their initiative, I.M. on Tap.
Minnesota Chapter Recognized as an Evergreen All-Star
In 1993, the Evergreen Awards Program was started as a way to recognize outstanding chapter efforts and innovation. As a way to celebrate the 20th anniversary of the program, the Chapters Subcommittee and staff looked for a way to recognize chapters who have demonstrated a long-term engagement with the program. The criteria included that a chapter must have submitted at least 5 nominations, had at least 2 winners, and had a nominated program running for at least 3 years. The Minnesota Chapter has contributed to the growth of all chapters through their commitment to sharing successful best practices through the Evergreen program and has been recognized as an Evergreen All-Star for their achievements.