---
---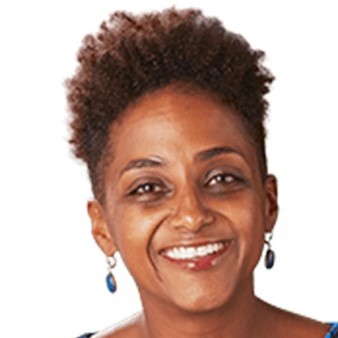 Tseganesh Selameab, MD, FACP , ACP Governor
---
Message from the Governor
Minnesota ACP friends,
It is September and officially fall! You may be a "Fall fan" and looking forward to football, apples and pumpkin anything, or you may be like me and be nostalgic for the summer days that are ending. Regardless of where you land on the fall loving spectrum, changing of seasons offers us all a time of transition and of resetting.
In our family it means getting the kids back to school routines and after school activities as well as getting our family google calendar updates with vacation days and end of year holidays. For me, it also means carving out time to set my goals for the end of the year and any new habits I hope to develop.
One goal I have set for myself is to submit a clinical workshop idea to the national ACP meeting. Planning for the national meeting is done in advance so workshops are being accepted for the April 2025 meeting which has the added bonus of being in New Orleans. Many of us teach in our jobs and each year we see that our Fall meeting is full of topics and seminars that help us in our practice. Those can easily be turned into Clinical Skill Session Workshops or posters that can also be showcased at the national meeting. Being able to share the work that our Minnesota chapter is doing with other Internal Medicine doctors helps build community and broadens our collective knowledge. I want to strongly encourage you to look into joining me in that goal.
Fall is also the time for our IM Family Reunion, also known as our Minnesota Internal Medicine:2023 that will take place Friday, October 27th in a new location (Hilton Hotel- Mall of America/MSP). It is such a wonderful opportunity to reconnect with colleagues and get updates on a broad range of topics.
Please come say "hi" when you are at the meeting or email me sela0007@umn.edu if you have any questions or have ideas on how ACP can support your practice.
Until then and with gratitude,
Tseganesh Selameab, MD, FACP
Governor, Minnesota ACP
Visit us online:
mnchapter.acponline.org
MNACP LinkedIN
@mn_acp
---
Internal Medicine on Tap (I. M. on Tap) on October 10th at Kieran's Pub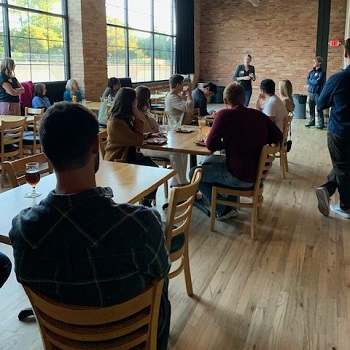 Join MN chapter of the American College of Physicians for I.M. on Tap on Tuesday, October 10th at 6pm. We will be at Kieran's Pub at 85 N 6th St, Minneapolis. Our speaker is Anne Rutledge, RN, MPH who will be speaking on "Gender Affirming Care in the Era of Disinformation". Sign up to attend/updates
This is an informal gathering of medical students, internal medicine residents/fellows, and internal medicine physicians. Join us for free appetizers. We especially invite medical students and residents to meet with early career and area physicians. For questions please contact Minnesota.ACP@gmail.com.
---
Join us at MN Internal Medicine:2023 on Oct. 27, 2023
Friday, October 27, 2023 will be the date for the MN-ACP Scientific Session and Abstract Competition at the Bloomington Hilton MOA/MSP. Speakers will provide updates on Obesity topics, Asthma Updates, Law and Medicine, Buprenorphine for in-patient and out-patient, IBD Update, Care of Patient with alcohol use disorder, Osteoporosis, Update in Pancreatitis, Doctor + and other topics. Dr. Brooke Cunningham, the MN Commissioner of Health will also address the Health of Minnesota and Immunizations. Information and Registration for the conference.
---
Apply for Fellowship in 2023
Celebrate the exemplary care you've given to patients during an extremely challenging year. Throughout it all, you continued to provide tremendous care, support, and leadership to the community in which you live and practice. You deserve to be recognized.
Watch the video to learn more about what it means to be an FACP®.
For Resident/Fellow members, ACP has developed a three-year Guided Fellowship Program which provides a framework toward meeting professional development goals, along with guidance and mentorship, in order to obtain the FACP credential.
If you would like assistance in finding a Minnesota reference for your FACP application or have questions on the process, please contact our MN-ACP Membership chair helgen.katherine@gmail.com
If you have any questions about completing the Fellowship application, feel free to call ACP at 800-523-1546 ext. 2709
---
Renew your ACP Membership before September 30th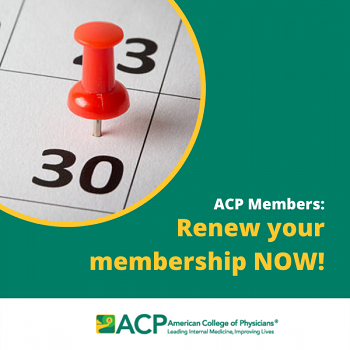 Don't lose access to your amazing ACP benefits valued at over $3,300!
Time to renew your membership now! Continue your complimentary access to JournalWise, DynaMedex, and enjoy exclusively deep member discounts for MKSAP, Resolve (Physician Compensation services), Group insurance plans through AGIA, and so much more. Did you know your dues are also tax deductible? So do not delay! The deadline to renew your membership is Sept. 30, 2023- Renew today! Otherwise, you'll lose access to these and many more valuable member resources. Renew today so you won't miss out!
---
ACP's I Raise the Rates Newsletter Available Now
In this month's I Raise the Rates Newsletter (IRtR), you will learn more about
Nov. 1st from 8:30am to 12:30pm virtual Adult immunization training on "Tools to Help Raise the Rates: 2023 Adult Immunization conference"
The national RSV dashboard for the 2023 season in the US
CDC has vaccine promotional materials in different languages View/Order Here
Order FREE Adult vaccination prescription pads from ACP- Order here 
ACP's I Raise the Rates program, which is supported by funding from the CDC, Merck, and GSK, provides QI education and virtual coaching support from ACP Advance expert coaches to support increased adult immunization coverage. The Minnesota Chapter is proud to partner with the American College of Physicians in supporting the I Raise the Rates Adult Immunization Program.
---
MN-ACP Council Updates-2023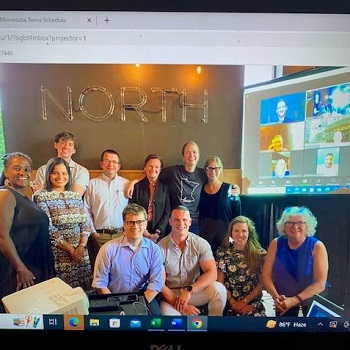 Your Governor's Council met this spring and with committees, IM Residency programs and Internal Medicine Interest Groups providing reports. A chair for the new Diversity, Equity and Inclusion (DEI) Committee was announced- Dr. Nitesh Jain. The Council also authorized a new International Medical Graduate (IMG) Committee position on the Council and was seeking a chair. Work plans for member outreach, health policy, leadership development and strategic planning updates were reviewed/approved. The budget for 2024 was reviewed and approved with expanded member outreach/engagement activities such as I.M. on Tap and a group Twins game. Please contact minnesota.ACP@gmail.com if you are interested in participating in any of these committees in 2023-24.
Scientific Session Planning Committee- Co-Chairs: Mary Miley, MD, FACP; Andrew Olson, MD, FACP; and Chris Aakre, MD, FACP
Diversity, Equity and Inclusion Committee- Nitesh Jain, MD, FACP, Chair
Health Policy Committee- Sally Berryman MD, FACP, Chair
Early Career Physicians Committee - Amy Holbrook, MD,FACP Chair
Membership Committee- Katie Helgen, MD, FACP, Chair
Hospitalists Committee- Sagar Dugani, MD, FACP Chair
Health Information Technology Committee- Ryan Jelinek, DO, Chair
Council of Resident/Fellows Committee- Katarina Fabre, MD, Chair
Women Internists Committee- Anya Jamrozy, MD FACP
Wellness Committee: Anne Becker, MD, FACP, Chair
Awards Committee- David Hilden, MD, FACP Chair
---
Congratulations to Minnesota's New Fellows (FACP):
Achieving ACP Masters and Fellowship is a mark of distinction and a milestone in a physician's career.
Please join me in congratulating the following as new Minnesota Fellows named by ACP in the last 4 months
Steven J Borowsky, MD FACP of Minnetonka
Magda A Bushara, MBBS FACP of Eden Prairie
Shivali Devgon, MD FACP of Roseau
Ellen Amy Overson, MD FACP of Wayzata
Troy A Rowekamp, DO FACP of Esko
---
Welcome New Minnesota Medical Students to ACP and MN-ACP!
Forty-nine new medical students have joined ACP and MN-ACP in the past 4 months with their training programs in Minneapolis, Rochester and Duluth, MN.
| | | | |
| --- | --- | --- | --- |
| Ellie Mueller | Matthew W Morris | Aus R Abdulhamed | Kelly Reishus |
| Dieter Brandner | Steven Callori | Robyn Kuchler | Aya Eid |
| Maddy Pesch | Cassandra C Sundaram | Mohamed H Eldesouki, MBChB | Shravika Talla |
| Pablo Ochoa | Annie Cowan | Alyssa Welle | Connor B Krumm |
| Ivy Nguyen | Peter Smith | Katie McLaughlin | Boyoung M Kim |
| Conan Zhao | Elizabeth Ingersent | Victoria Heigh | Hyo Bin You |
| Richard Roden | Abigail M Simpkins | Kathryn Xu | Chloe Hemm |
| Marissa Amerongen | Sophia E Sorenson | Jaime Flores-Gouyonnet, MD | Stefan L Farrugia |
| Esteban Andres Cabezas Rubio, USA | Emma C Donigan | Emily Ross | Elisa Hofmeister |
| Shannon E Herzog | Kelsey Wanhainen | Benjamin Limburg | Ellie J Gubbrud |
| Virginia Hsiao | Juliette R Cooke | Walker Tordsen | Regan Carlson |
| Miriam Valley | Malique Delbrune | Sarah Karels | Eaman Hamid, MBBS |
| Rachel Koller |   |   |   |
---
Welcome New Minnesota Resident/Fellows, Affiliates, Transitional Residents and Members!
Two hundred and fifty-six new internists, physician affiliates, resident/fellows, and transitional medical graduates have joined ACP and the MN chapter in the last four months. Thank you for your membership and count ACP and MN-ACP as a professional home and resource for you.
---
Watch for the launch of the Doctor Plus Podcast from MN-ACP in October
MN-ACP is launching a podcast, with funding support from ACP, in October. You will hear their brief stories of what "plus" activity outside of internal medicine brings them joy and balance to their busy days as a hospitalist or internal medicine physician.
---
Save the Dates:
Oct. 10, 2023- I.M. on Tap at Kieran's in Minneapolis Sign up to attend/updates
Oct. 26, 2023 - MN-ACP Council meeting at 6:30pm at Bloomington Hilton MOA/MSP
Oct. 27, 2023- Minnesota Internal Medicine:2023 in Bloomington, MN
How can we better serve you? Please contact me with questions or thoughts on how the MN-ACP can serve you. Tseganesh Selameab, MD, FACP Governor, MN-ACP minnesota.ACP@gmail.com