You are here
News & Meetings
News & Meetings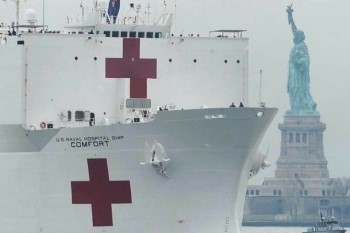 Upcoming Events and Meetings
2022 Tri-Service Chapters Meeting
September 7-10, 2022 | San Antonio, TX
Planning has started for the LIVE (health conditions allowing) Tri-service Scientific ACP meeting to be held in San Antonio the week of 7-10 September.
This will be an exciting time to reconnect with colleagues and friends across the services, review the latest scientific updates, and work on the unique KSAs of the military internist and subspecialist. Mark your calendars!
Volunteers are Needed: Time commitment will be a few hours per month, depending on your availability. Tasks include recruiting speakers and topics, CME application, arranging the resident abstract competition, social activity planning, and someone to lead the 5k run! Attendance at the meeting is not a requirement for volunteers, although you will certainly want to attend!
2022 Abstract Competition
Deadline May 1, 2022
Submit your Medical Student Abstract
Submit Your Resident/Fellow or Early Career Physician Abstract
Past Meetings
2021 US Army/US Air Force/US Navy Tri-Service Meeting
September 8-10, 2021 | Virtual