---
---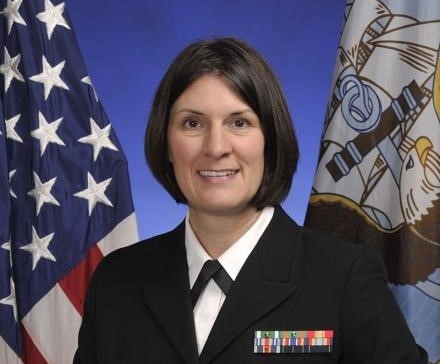 CAPT Nancy L. Miller, MD, FACP, ACP Governor
---
Governor's Welcome
Happy Fall Everyone!
I hope this message finds you well! It was great to see those in attendance at the national ACP meeting in San Diego in April! Congratulations to all our poster presenters and our Doctor's Dilemma team who made it to the semi-finals! The meeting marked the beginning of my term as your Chapter governor. It's an honor to represent our Navy Chapter. Please join me in extending a huge thanks to CAPT Mark Tschanz for his leadership and advocacy over the past four years!
Thank you for being part of our Navy ACP family. I look forward to catching up next month at our TriService meeting in Silver Spring, MD!
Very respectfully,
Nancy
Nancy L. Miller, MD, FACP
US Navy Chapter Governor
---
Meeting Highlights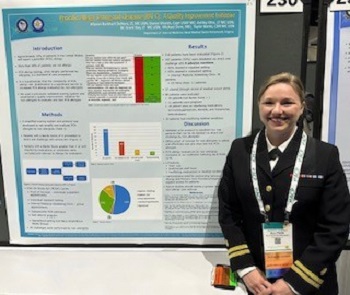 LT Allyson Burkhart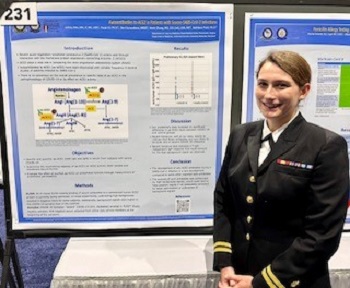 LT Ashley Otto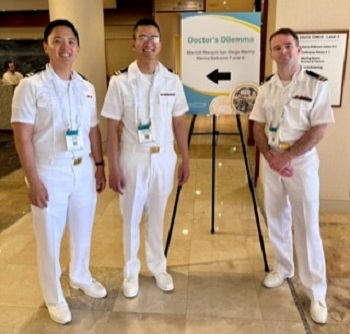 LT Ryan Choi, LT Jonathan Cho, LT Joseph Boone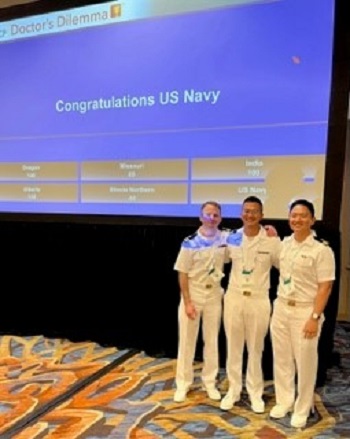 LT Joseph Boone, LT Jonathan Cho, LT Ryan Choi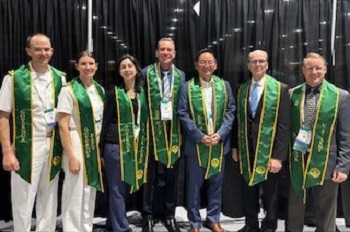 TriService Chapter Governors and newly elected MACP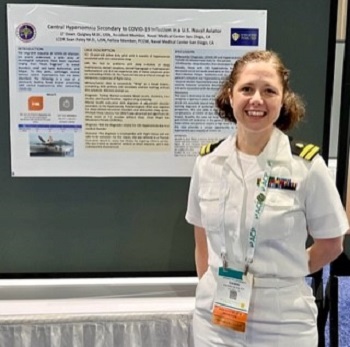 LT Dawn Quigley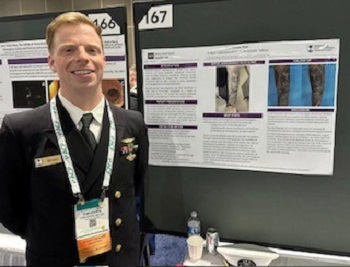 LT Theodore Bevan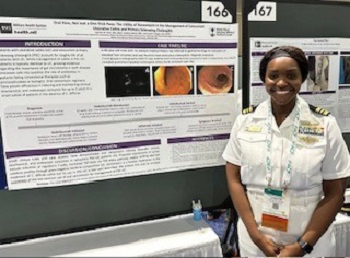 LCDR Ayeetin Azah
---
Congratulations to our newest ACP Fellows!
Dr. Allison Bush
Dr. Daniel Dean
---
2023 TriService ACP Meeting
Get excited! The planning committee has organized a great meeting!
Precourse: Fundamentals of Critical Care at USUHS
Scientific Meeting: Nov 8-11 at Hilton Doubletree Silver Spring, MD
---
How can ACP help you?
In my new role, I'm learning lots about all the ways ACP is working for and supporting students, residents, fellows and staff physicians. Don't miss out on education and services available to you as an ACP member.
Advocacy - Patients over Paperwork; Physician Reimbursement.
Education - Student, Resident, Staff Physician resources. Customized learning plan for board prep, CME, MOC, Pain Management, Substance Use Disorder, POCUS.
Clinical Resources - Clinical guidelines, High Value Care, Performance Measures, Quality Improvement.
Practice Resources - Coding, Financial Wellbeing, Physician Fulfillment.
Professional assistance - Contract Review, Disability Insurance.
Learn more about ACP membership. 
---
Interested in getting more involved with ACP?
Current opportunities:
TriService meeting execution: This is an easy FITREP bullet for those in the DC area. POC LCDR Paul Cusmano paul.m.cusmano.mil@health.mil
Chapter Leadership: Seeking members to fill the following chapter leadership positions - Medical Student, Resident/Fellow, Early Career Physician, Communications, Practice Satisfaction/Physician Wellness and Programing. Message me if you're interested or would like to know more nancy.l.miller112.mil@health.mil or nlmiller112@gmail.com
---
Celebrate Internal Medicine Day on October 28th
Join ACP in celebrating Internal Medicine Day on Saturday, October 28 in recognition of the essential role of internal medicine physicians around the world.
As internal medicine physicians, we are experts in complexity who serve and lead in many diverse roles and settings. We're critical thinkers who excel in the most challenging and dynamic environments and provide compassionate care for our patients throughout their health care journey. We are the cornerstone of clinical care—vital to patients, medical professionals, and the health care system.
Join us and show your pride in internal medicine:
On social media - share or customize ACP's social media posts. Use the hashtags #InternalMedicineDay, #IMProud, and #IMPhysician. Recognize a colleague, thank a mentor, or tell your story.
Use the I.M. Physician Toolkit for downloadable posters, email signatures, slide presentations, and more, plus an opportunity to tell us why you love being an internal medicine physician.
Mark your calendar for a #IMDayChat X (formerly known as Twitter) chat on Thursday, October 26 at 8:00 p.m. ET, co-hosted by ACP's Council of Early Career Physicians, Council of Resident/Fellow Members, and Council of Student Members.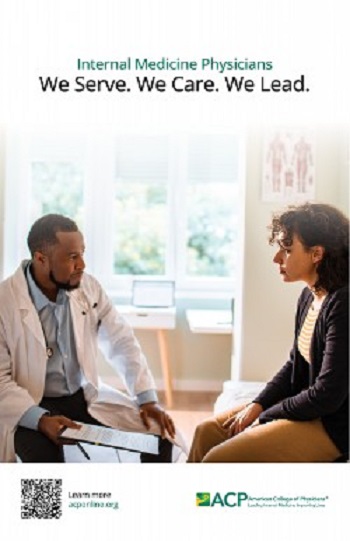 Learn more about how ACP is celebrating the leadership and impact of Internal Medicine Physicians.