Governor
Heather C. Brislen, MD, FACP
Dr. Brislen serves as the official representative of the College for the New Mexico Chapter, providing a link between members at the local level and leadership at the national level. To learn more about Dr. Brislen, read her bio.
Welcome Letter | Governor's Council | Past Governors | Chapter History | DEI Policy
---
Awards
Dr. Nestor Sosa selected for advancement to Mastership
Congratulations to Nestor Sosa, the newest NM Chapter Mastership of the American College of Physicians (MACP). MACP is one of the most prestigious awards in the college, for those fellows of the college who demonstrate integrity, the utmost professional behaviors, excellence in the practice of medicine, and significant impact on the profession. MACPs represent a very small percentage of college membership.
New Mexico Chapter receives 2022 Chapter Excellence Gold Award
We are pleased to announce that our chapter is in receipt of the Gold Level of the 2022 Chapter Excellence Award! The award recognizes truly extraordinary chapters that surpass excellence in chapter management. We would like to extend a special thanks to those chapter members who assisted us in all of these endeavors! For their hard work and dedication, we received this award.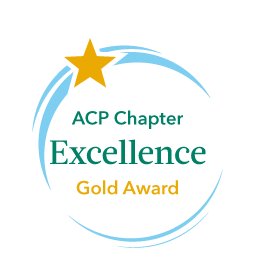 Award Archives
Chapter Centennial Legacy Award | Chapter Awardees | New Mexico Chapter College Awards
---