You are here
Toolkits & Resources
Toolkits & Resources
Grand Rounds in Literature
For many years, the Tennessee Chapter of ACP sponsored annual literature and medicine reading retreats. Fiction, drama, poetry, with occasional critical writing and artwork were selected well in advance of a retreat. An off-shoot of these retreats was to encourage members and their families to submit their own work. Enjoy reading their unique stories and perspectives!
Grand Rounds in Literature Landing page
TN Professional Screening Questionnaire
The Tennessee Medical Foundation offers a safe and secure online tool now available to health professionals in Tennessee. You can visit their website for more information.
Important Note: We are making this info available for your information and individual assessment of interest in participating. ACP Tennessee Chapter is not suggesting that you should participate. Participation would be completely voluntary and the ACP Tennessee Chapter will not know whether you do or do not participate.
Blood Pressure Management and Treatment Resources
Links to Local Residency Programs
If there are medical sites you find very useful and think that others might as well, please let us know. Also, if you think information in an annotation should be modified, we'd be interested in those comments as well. You can e-mail your suggestions to Renee Arnott, the Tennessee Chapter Executive Director.
Online Learning Center
Visit ACP's Online Learning Center to explore a wide-ranging library of online CME and MOC activities. Not sure what your state's licensure requirements are? Click on the State CME Requirements tab to view your state's requirements and links to suggested learning activities or browse recent items below:
---
ACP Well-being and Professional Fulfillment
Resources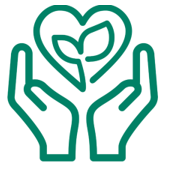 Check out ACP's well-being and professional fulfillment website for individual, community, and organizational well-being resources.
Patients Before Paperwork is an ACP initiative designed to reinvigorate the patient-physician relationship by challenging unnecessary practice.
Crisis and Counseling Support
CME for Well-being
Selected CME activities for well-being are now available on the ACP Well-being and Professional Fulfillment website. Activities include short ten-minute Mini but Mighty Skills for Well-being recordings as well as crisis and long-term well-being management webinars for individuals and communities. For questions about the well-being CME activities, contact acpwellbeing@acponline.org