You are here
Toolkits & Resources
Toolkits & Resources
Early Career Physicians, Resident/Fellow Members & Students
The Billings Clinic
The Billings Clinic established Montana's first Internal Medicine residency program. The program is designed to provide broad-based clinical training. The learning model will integrate competency-based residency training into a patient-centered medical home and the existing Accountable Care Organization.
The Billings Clinic is a learning laboratory for the triple AIM plus: better care, better health, better value and joy in primary care practice. Residents will grow into roles in a transformed health care system and become quality and safety leaders.
Visit the Internal Medicine Residency site to apply or get more information.
Montana Chapter Residency Programs
National Council of Resident/Fellow Members
To view more information about the Council, visit the CRFM web site.
Online Learning Center
Visit ACP's Online Learning Center to explore a wide-ranging library of online CME and MOC activities. Not sure what your state's licensure requirements are? Click on the State CME Requirements tab to view your state's requirements and links to suggested learning activities or browse recent items below:
---
ACP Well-being and Professional Fulfillment
Resources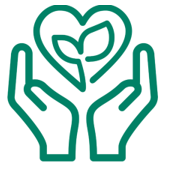 Check out ACP's well-being and professional fulfillment website for individual, community, and organizational well-being resources.
Patients Before Paperwork is an ACP initiative designed to reinvigorate the patient-physician relationship by challenging unnecessary practice.
Crisis and Counseling Support
CME for Well-being
Selected CME activities for well-being are now available on the ACP Well-being and Professional Fulfillment website. Activities include short ten-minute Mini but Mighty Skills for Well-being recordings as well as crisis and long-term well-being management webinars for individuals and communities. For questions about the well-being CME activities, contact acpwellbeing@acponline.org