You are here
News & Meetings
2018 Montana Chapter Scientific Meeting
September 6-8
DoubleTree Hotel, Billings
Meeting Brochure
Meeting Registration
Call for Chapter Award Nominations - Do you have a mentor, colleague or peer deserving recognition? The Montana Chapter Awards Committee would appreciate your assistance in recognizing our chapter members that have made outstanding contributions in the practice of medicine, teaching, research, public service, leadership, and medical volunteerism. The recipients will be honored during the Montana Chapter Scientific Meeting, which will be held September 6-8, 2018 at the Double Tree Hotel in Billings. Please review the list of chapter awards and submit your nomination to creisig33@gmail.com.
---
Photos
Leadership Day 2018, Kylie Ebner, DO & Steve Gerstner, MD, FACP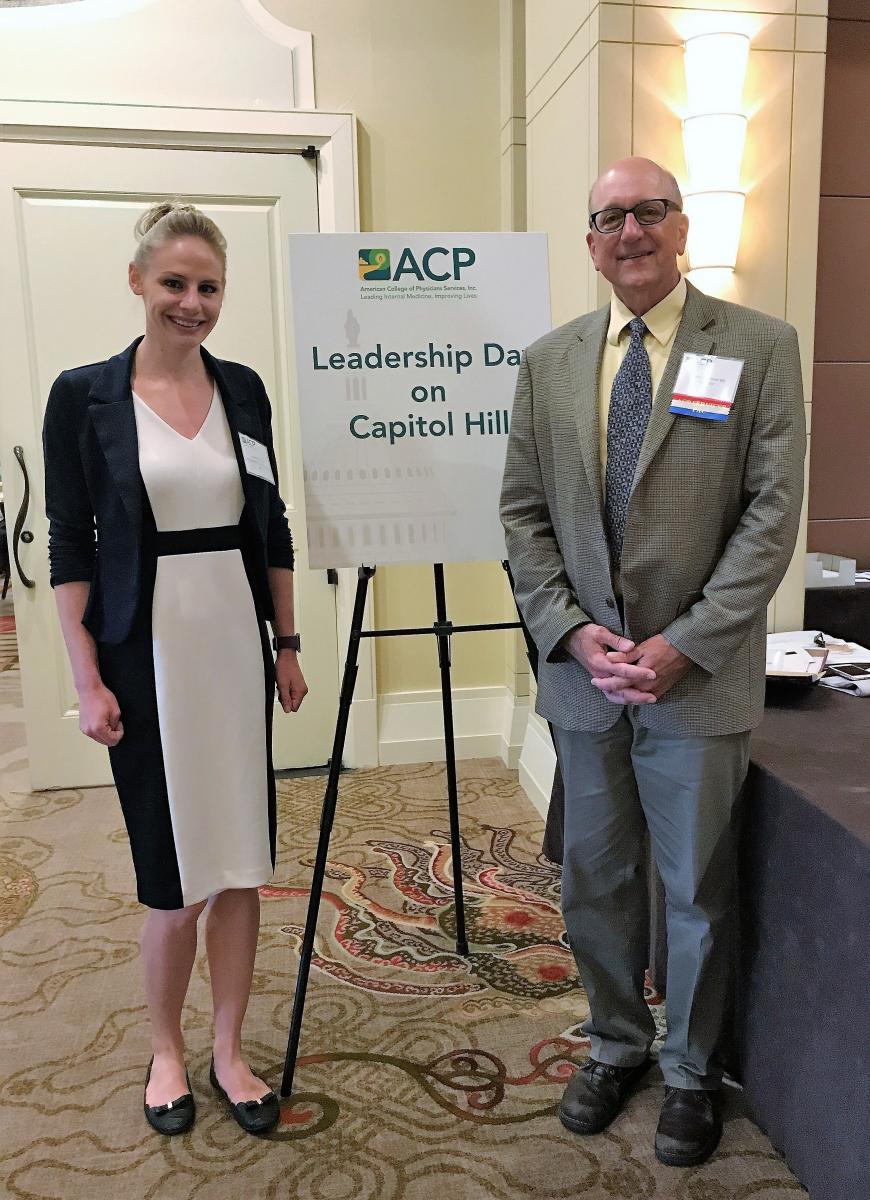 2018 Billings Clinic Internal Medicine Residency Graduation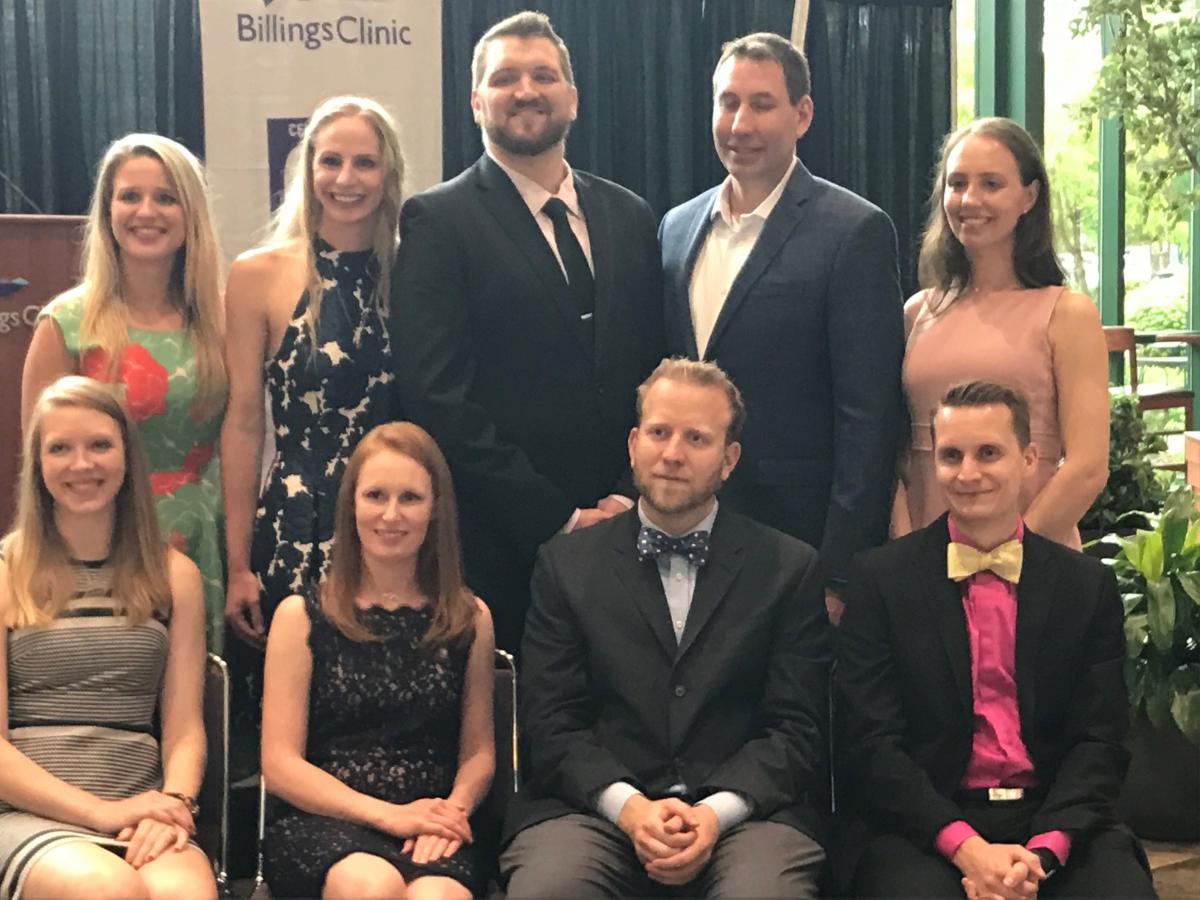 ---
Montana Wins a 25th Anniversary John Tooker Evergreen All-Star Award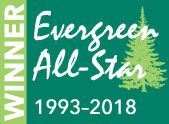 To celebrate the 25th anniversary of the John Tooker Evergreen Awards Program, the Evergreen All-Star Awards recognizes the Montana chapter program, Hospitalist Outreach Through Chapter Meetings. The program has contributed to the strength and breadth of ACP and its chapters, and demonstrated sustainability through successive leadership terms.
---
Thank You for Attending! - 2018 Big Sky Meeting
March 22-24
Yellowstone Conference Center
Big Sky
DEADLINE: MOC Points must be claimed by December 28, 2018.
---
2018 Big Sky Meeting Presentations
---
The ACP Western Chapters and the Canadian Society of Internal Medicine Annual Meeting
October 10-13, 2018
The Banff Centre
Banff, Alberta, Canada
Click for information
---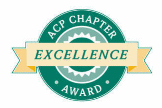 Montana Chapter Receives 2017 Chapter Excellence Award
The award recognizes chapters which successfully meet the standards for managing a chapter. In order to achieve the Chapter Excellence Award, chapters must meet all basic criteria and ten optional criteria. Criteria include such activities as formulating an effective Governor's Council and committees, communicating frequently with membership, providing educational opportunities, recruiting and advancing members and celebrating membership through local awards.
---
Thank You for Attending! - 2017 Chapter Scientific Meeting
September 28-30, 2017
St. Patrick Hospital
Missoula
---
Chapter Photos
---
Dr. Ron Loge Continues the Tradition of Excellence in Medicine by Awarding Medical Scholarship to Deserving Student
Years ago, Dr. Loge created the Medical Scholarship Fund which has been augmented since by generous gifts from many supportive donors. The scholarship was established to assist Beaverhead County and Ruby Valley high school graduates as they pursue a medical degree from accredited U.S. medical schools. Upon the request of a major donor, the fund was re-named the Loge Family Medical Scholarship Fund. Read more.
---
Meet Our Governor
---
Governor's Newsletters
April 2018
January 2018
October 2017
August 2017
Chapter Communications Archive
---
Dr. Larson Featured on Radio Show
Our former chapter Governor, Dr. Larson, was recently interviewed by Yellowstone Public Radio about his decision to stop seeing Medicare/Medicaid patients. Listen to the full interview.
---
Health Information Booklet
As part of the Montana Chapter's strategic planning initiative, Dr. Larson (the Chapter Governor) has developed a health information booklet that can be customized and given out to patients.
Download a Word version of the Health Information Booklet
---
University of Washington Grand Rounds Archive
As one of the WWAMI states, the University of Washington can offer educational opportunities. One opportunity is Grand Rounds. Being in a rural state, Grand Rounds at a University hospital is not an option, until now. The University of Washington has their Grand Rounds archived.