You are here
News & Meetings
News & Meetings

Upcoming Events and Meetings
7th Annual Massachusetts ACP Advocacy Day
March 30, 2022 9:30 am - 3:00 pm
Please mark your calendars for the 7th Annual Massachusetts ACP Advocacy Day March 30th - NOW GOING VIRTUAL! On March 30th, 2022 we will be hosting Advocacy Day using a virtual format. This event is open to all ACP members. It is an exciting way to learn about legislative advocacy and fight to make a change for the patients we care for every day!
In the past, we have advocated in these areas:
gun violence prevention
support for those with opioid use disorder
pharmaceutical drug cost containment
telemedicine coverage
universal vaccination
immigrant and refugee health and protection.
The past 2 years has been marked by unprecedented changes in how our legislators interact with constituents. Over the next few weeks we will be identifying key bills to support for our annual advocacy day. Potential topics include prescription drug cost regulation, addressing social determinants of health, and primary care reimbursement reform.
Overview of the event:
This event is perfect for people with all levels of experience with legislative advocacy, from first time participants to seasoned experts. In the morning, there will be a broad overview of the current state of healthcare legislation at the state level followed by an overview of the bills we will be supporting given by topic specialists. There will be a practice session on "How to Talk to Legislators" with an emphasis on using virtual platforms to engage lawmakers to help new participants feel more comfortable. Small group breakout rooms will allow participants to practice their skills in an intimate environment with experienced moderators.
In the afternoon, participants will meet virtually with the offices of their respective legislators. These meetings are generally in small groups, so new participants will have more experienced members to support them.
The event runs from approximately 9:30 AM to 3 PM. Generally, we expect that participants be able to commit to the entire day as we will be making appointments for each participant with their affiliated legislators.
Deadline to register is March 11 at 5:00 pm.
---
Past Meetings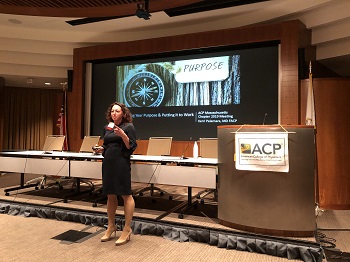 2021 Massachusetts Virtual Chapter Meeting
October 16, 2021
Access the meeting and claim CME through the Meeting Hub.
Purchase the recorded meeting to listen to on-demand sessions.
---
Webinar Recordings
Applying to Residency: Mastering the Interviews & Discovering Where You Belong

Now that you are either done or have already submitted the ERAS application, are you wondering about the next steps? How do you prepare for residency interviews? What kind of questions will the interviewer ask? What are they looking for? How do you know if you will fit in the program? Please view the discussion with a panel of Internal Medicine program directors and residents. They share their knowledge, experience, and advice.

Panelists:
Dr. Katie Jobbins: Associate Program Director, UMMS-Baystate
Dr. Taimur Dad: Associate Program Director, Tufts Medical Center
Dr. Craig Noronha, Associate Program Director, Boston Medical Center
Dr. Robert Le: Resident, UMASS
Dr. Yuvaraj Singh: Resident, St. Vincent Hospital
Dr. Alyssa Cali: Resident, UMMS-Baystate

This event was sponsored by the Council of Student Members and the Council of Residents and Fellows of the Massachusetts Chapter of the American College of Physicians (MA ACP) and funded by the ACP Chapter Development Grant Program.

Closing the Leadership Gap: DEI and Gender Equity in Leadership Development for Women in Medicine

December 9, 2020