You are here
News & Meetings
News & Meetings

Upcoming Events and Meetings
Journal Club Happy Hour: Meet the Authors
"Preconception Antidiabetic Drugs in Men and Birth Defects in Offspring - A Nationwide Cohort Study"
Wednesday, June 15, 2022 | 6:15 – 7:30 pm
Maarten J. Wensink MD,PhD; Ying Lu,PhD; Lu Tian,PhD; Gary M.Shaw, DrPH; Silvia Rizzi, PhD; Tina Kold Jensen, PhD; Elizabeth R. Mathiesen, MD; Niels E. Skakkebaek, MD, DMSc; Rune-Lindahl-Jacobsen, PhD; and Michael L.Eisenberg, MD
Published in Annals of Internal Medicine on 29 March 2022 DOI: 10.7326/M21-4389
Maarten J. Wensink, MD, PHD, Associate Professor, Epidemiology, Biostatistics and Biodermography, University of Southern Denmark
Michael L. Eisenberg, MD, Director, Male Reproductive Medicine and Surgery , Professor, Department of Urology, Stanford University School of Medicine
Meet the Authors - To register: https://bit.ly/3PCjd92
Registration Required - FREE and open to ACP Members ONLY Once registered you will receive a confirmation email with your unique Zoom link.
This event is sponsored by the Council of the Early Career Physicians of the Massachusetts Chapter of the American College of Physicians (MA ACP).
2022 Massachusetts Chapter Annual Scientific Meeting
November 19, 2022 | Waltham, MA
Save the date! More information coming soon.
---
Past Meetings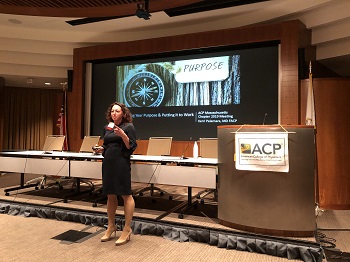 2021 Massachusetts Virtual Chapter Meeting
October 16, 2021
Access the meeting and claim CME through the Meeting Hub. | Purchase the recorded meeting to listen to on-demand sessions.