You are here
News & Meetings
News & Meetings
Meetings
Town Hall with Dr. Ryan Mire - July 28th at 7pm ET
Program information and registration
---
Save the Date - 2021 Massachusetts Chapter Meeting - October 16th
2021 Abstract Competition - Deadline August 19th
Call for Abstracts
FAQ
Submit Your Abstract
---
Closing the Leadership Gap: DEI and Gender Equity in Leadership Development for Women in Medicine
View the playback
---
Massachusetts Chapter Virtual Meeting– Oct 10, 2020
Purchase the Recorded Meeting
Access the Virtual Meeting Hub and Claim CME
---
The Leadership Development for Women Working Group presents
Control your "To Do" list, don't let it control you.
Zoom Webinar
https://youtu.be/hUOGk5qiY6A
---
Video Modules "You can do it: Buprenorphine Prescribing in Primary Care"
Audrey Provenzano, MD, Chair, Opioid Use Disorder Subcommittee of the HPPC
Course Overview
Given the scale of the opioid epidemic and the need to provide treatment for those suffering from opioid use disorder, the primary care setting is increasingly important as a venue for buprenorphine therapy. Many physicians in the ambulatory setting, even if already licensed to prescribe buprenorphine, may wish to provide this care but are unsure how to get started and what resources may be available to help support them when they encounter questions and challenges. This program aims to allow physicians in the primary care setting who have successfully made OUD part of their daily practice share their experiences, resources they have used long the way, and empower attendees to start prescribing life-saving buprenorphine therapy more regularly in their practices.
Part 1 - Prescribing Buprenorphine and Available Resources
Part 2 - Models of Care for OUD
Part 3 - Buprenorphine Prescribing in Primary Care - Q & A
Intended Audience
Primary Care / Internal Medicine Physicians
Objectives
Cite what buprenorphine is, orient to waiver process, timeline for certification, and patient limits
Discuss challenges of starting to prescribe buprenorphine in various settings
Describe supports available to make prescribing buprenorphine easier for clinicians new to treating OUD
Recognize the many models of care & collaboration that can be utilized to treat OUD in the ambulatory setting and address common questions and issues surrounding the logistics of providing OUD care in the primary care setting
Click this link to the Massachusetts Medical Society website and links for the 3 modules free to all learners.
http://www.massmed.org/Continuing-Education-and-Events/Online-CME/Courses/Buprenorphine/You-Can-Do-It--Buprenorphine-Prescribing-in-Primary-Care/
---
Thank you for attending Adult Immunization Update
---
Thank you for attending the 2019 MA Chapter Meeting
2019 Chapter Meeting Presentations
CME
---
Thank you for attending You Can Do It: Buprenorphine Prescribing in Primary Care
---
Chapter News
Statement on the Atlanta shootings – March 2021
Addendum: updated list of shooting victims names:
Hyun Jung Grant (51), Suncha Kim (69), Soon Chung Park (74), Yong Ae Yue (63), Xiaojie Tan (49), Daoyou Feng (44), Delaina Ashley Yaun (33), Paul Andre Michels (54)
The Massachusetts ACP Chapter expresses its heartfelt and deepest condolences to the families and loved ones of the victims of the Atlanta shootings earlier this week - Daoyou Feng, Paul Andre Michels, Hyeon Jeong Park, Julie Park, Xiaojie Tan, Delaina Ashley Yaun, and 2 as yet unidentified victims. While details surrounding the shootings continue to emerge, it is confirmed that the shooting victims were murdered by a 21-year-old white man who targeted Asian owned massage and spa businesses. Six out of the eight shooting victims were of Asian descent, and four of the eight were of Korean descent. All but one of the victims were women. This violence happened in the context of markedly increased incidence of anti-Asian racism, discrimination, bias, harassment, and violence, that has emerged with the COVID-19 pandemic. The shootings of earlier this week did not happen in a vacuum. Massachusetts ACP Chapter condemns racism, racially motivated violence, and hatred based on race, gender/gender identity, or any other self-identifying characteristic of individuals.
ACP has denounced anti-Asian racism in the wake of COVID-19, has addressed hate crimes as a public health issue, and supports anti-racism approaches to health:
Racism and Health in the United States: A Policy Statement From the American College of Physicians | Annals of Internal Medicine:
https://www.acpjournals.org/doi/full/10.7326/M20-4195
ACP Letter of Support for H Res 908:
ttps://www.acponline.org/acp_policy/letters/acp_letter_of_support_for_h_res_908_a_resolution_condemning_all_forms_of_anti-asian_sentiment_as_related_to_covid-19_april_2020.pdf
Internists Say Harassment Based on Race or Ethnic Origin is Never Okay | ACP Newsroom | ACP:
https://www.acponline.org/acp-newsroom/internists-say-harassment-based-on-race-or-ethnic-origin-is-never-okay
Respiratory Disease and Racism Have Reared Their Ugly Heads With COVID-19:
http://freshlook.annals.org/2020/03/respiratory-disease-and-racism-covid19.html

Massachusetts ACP Chapter stands with and supports our Asian/Asian American/pan-Asian community members, patients, colleagues, and physicians. We stand against racism and hatred. We commit to anti-racism. Together, supporting each other and our patients with compassion and empathy, we will be stronger.
Elisa I. Choi, MD, FACP, FIDSA
Governor, Massachusetts Chapter, American College of Physicians
With the members of the Governor's Council
White Paper Release on Opioid Use Disorder Among Healthcare Professionals
The Massachusetts Chapter participated with the Massachusetts Medical Society on a survey by Shatterproof, RIZE MA, and GE Foundation on stigma around screening and treating patients with opioid use disorder. The study found that stigma around addiction extends to the provider community. Click here for the press release and survey white paper.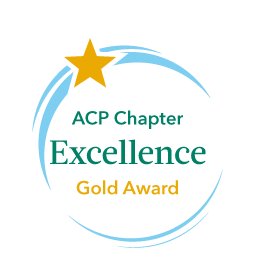 Massachusetts Chapter Receives 2020 Chapter Excellence Award
We are pleased to announce that our chapter is in receipt of the Gold Level of the 2020 Chapter Excellence Award! The award recognizes truly extraordinary chapters that surpass excellence in chapter management. We are in the company of 32 other outstanding chapters. In order to achieve the Gold Level of the Chapter Excellence Award, chapters must meet twenty-one Bronze criteria, fifteen Silver criteria and multiple Gold level activities. Criteria include such activities as having a legislative action plan or agenda, holding a volunteerism/community service activity, holding multiple stand-alone meetings, having revenue sources outside of dues and meeting registration fees, implementing a strategic plan, implementing a formal recruitment and retention plan and measuring outcomes, conducting various activities for Medical Students, Residents and Early Career Physicians. I would like to extend a special thanks to those chapter members who assisted us in all of these endeavors! For their hard work and dedication, we received this award.
MA ACP in the News
Dr. Choi Interviewed in the Boston Globe
Interviews
Fatima Cody Stanford, MD, MPH
Governor's Newsletters
[October 2020 | August 2020 | December 2019 | February 2019 | August 2018 | December 2017 | August 2017 | December 2016]
Governor's Newsletter Archive
MA Council of Early Career Physicians Newsletters
Chapter Communications
4-10-20: MA ACP - Call to Action - Legislation Providing Civil Immunity to Physicians During the COVID-19 Crisis
4-10-20: MA Chapter - News from your Governor
11-25-19 - MA ACP - ACTION ALERT - Upcoming Bill Hearings
3-13-19 - MA ACP - Membership & Physician Well-being - Get Involved
2-13-19 - Input Requested - Spring Board of Governor Resolutions
12-6-18: MA ACP - How can we help providers better address opioid use disorder? Your opinion matters
11-15-18: MA ACP - Opposing Public Charge