You are here
About the Chapter
About the Chapter
Governor

Craig D. Nielsen, MD, FACP
Dr. Nielsen serves as the official representative of the College for the Ohio Chapter, providing a link between members at the local level and leadership at the national level. To learn more about Dr. Nielsen, read his bio.
Welcome Letter | Past Governors | Governor-elect
---
Awards
G. Patrick Ecklar, MD, MACP selected for advancement to Mastership
Congratulations to Dr. G. Patrick Ecklar of Columbus who has received Mastership in the American College of Physicians. Dr. Ecklar was officially recognized with ACP Mastership during the 2021 Internal Medicine Meeting. Masterships are awarded because of "personal character, positions of honor, contributions towards furthering the purposes of the ACP, eminence in practice or in medical research, or other attainments in science or in the art of medicine. Dr. Ecklar is Clinical Associate Professor, Associate Director, LSI Longitudinal Group/LSI Longitudinal Preceptor Group, and Associate Director, Advanced Management of Relationship Centered Care at The Ohio State University College of Medicine. His commitment to Mount Carmel Health System and The Ohio State University and its training programs has been unwavering.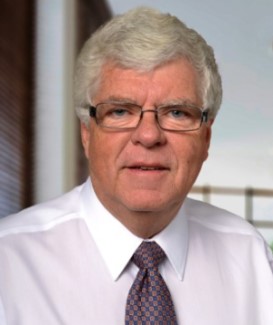 Ohio Chapter receives 2021 Chapter Excellence Gold Award
We are pleased to announce that our chapter is in receipt of the Gold Level of the 2021 Chapter Excellence Award! The award recognizes truly extraordinary chapters that surpass excellence in chapter management. We are in the company of 44 other outstanding chapters. In order to achieve the Gold Level of the Chapter Excellence Award, chapters must meet twenty-one Bronze criteria, seventeen Silver criteria and multiple Gold level activities.Thank you to those chapter members who assisted us in all of these endeavors! For their hard work and dedication, we received this award.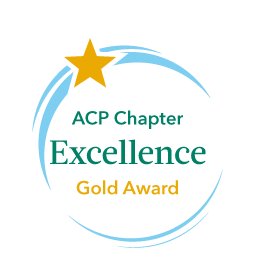 Award Archives
Chapter Awardees | Chapter Awards
---
Member News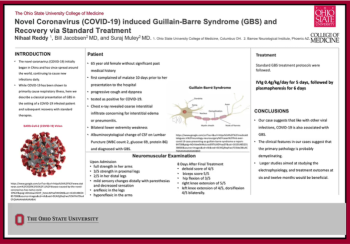 We are proud to recognize the following medical students and a resident member for winning awards at the 2021 National Abstract Competition:
Nihaal Reddy - "Novel Coronavirus (COVID-19) induced Guillain-Barre Syndrome (GBS) and Recovery via Standard Treatment" (Medical Student Virtual Presentation winner)
Pritika Manaktala, MD - "To treat or not to treat, that is the question: A case of simultaneous hemorrhagic conversion of stroke, STEMI and LV thrombus" (Resident/Fellow Virtual Presentation winner)
Karam Atli - "The Impact of Surgical Chronology on Outcomes of Patients Receiving Lumbar Spine and Lower Extremity Joint Surgeries" (Medical Student ePoster winner)
---