You are here
News & Meetings
News & Meetings
2021 Ohio/Air Force Scientific Meeting
Join us for an in-person meeting!
October 28-29, 2021
Greater Columbus Convention Center
Columbus, OH
Meeting Brochure
Register Online Now!
Exhibitor Information
Doctor's Dilemma Competition
Call for Teams
Doctor's Dilemma Rules
Registration Form
---
Hospital Medicine 2021 Virtual Symposium August 5-6, 2021
---
2020 Virtual Ohio/Air Force Scientific Meeting
October 30-31, 2020
Access the Virtual Meeting Hub
2020 Ohio Chapter/Air Force Chapter Abstract Competition Booklet
---
---
Ohio Chapter Receives 2020 Chapter Excellence Award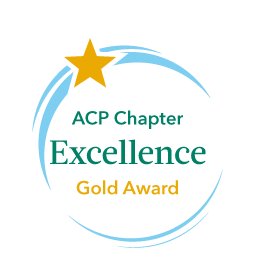 We are pleased to announce that our chapter is in receipt of the Gold Level of the 2020 Chapter Excellence Award! The award recognizes truly extraordinary chapters that surpass excellence in chapter management. We are in the company of 32 other outstanding chapters. In order to achieve the Gold Level of the Chapter Excellence Award, chapters must meet twenty-one Bronze criteria, fifteen Silver criteria and multiple Gold level activities. Criteria include such activities as having a legislative action plan or agenda, holding a volunteerism/community service activity, holding multiple stand-alone meetings, having revenue sources outside of dues and meeting registration fees, implementing a strategic plan, implementing a formal recruitment and retention plan and measuring outcomes, conducting various activities for Medical Students, Residents and Early Career Physicians. I would like to extend a special thanks to those chapter members who assisted us in all of these endeavors! For their hard work and dedication, we received this award.
---
Ohio Chapter Wins 25th Anniversary John Tooker Evergreen All-Star Awards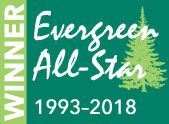 To celebrate the 25th anniversary of the John Tooker Evergreen Awards Program, the Evergreen All-Star Awards recognizes the Ohio Chapter programs, Master Teacher Award and Medical Students' Committee. The programs have contributed to the strength and breadth of ACP and its chapters, and demonstrated sustainability through successive leadership terms.
---
Photo Gallery
Ohio Chapter Photo Gallery Archive
---
Governor's Newsletters & Communications
April 2021 Governor's Newsletter
December 2020 Governor's Newsletter
Governor's Newsletters Archive
Chapter Communications