You are here
Welcome to our Chapter Web site!
Welcome to our Chapter Web site!
Governor

Micah W. Beachy, DO, FACP
Dr. Beachy serves as the official representative of the College for the Nebraska Chapter, providing a link between members at the local level and leadership at the national level. To learn more about Dr. Beachy, read his bio.
Welcome Letter | Past Governors
---
Awards
Dr. Bruce Houghton wins Laureate Award
Dr. Bruce Houghton is an Associate Professor in the Division of General Internal Medicine at Creighton University School of Medicine. He received his M.D. from Creighton University in 1991. He completed in Internal Medicine Residency at Creighton University Affiliated Hospitals in 1994 and joined the Internal Medicine faculty following his residency. He serves as Clerkship Director of the Internal Medicine Clerkship at Creighton. Dr. Houghton has lectured, presented posters, and conducted workshops dealing with the topics of medical education, teaching evidence-based medicine and the use of information technology at various regional and national meetings including the Society of General Internal Medicine, American College of Physicians and the Clerkship Directors of Internal Medicine. Dr Houghton has been active in medical education and has been recognized for his work in medical student and resident education with various awards from Creighton.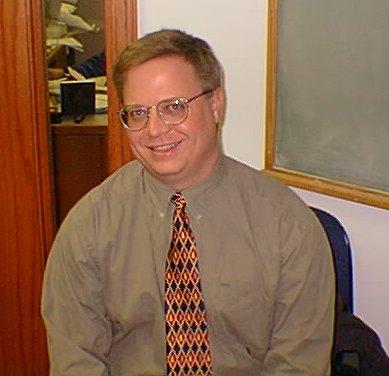 Dr. Carolyn Manhart receives 2021Walter J. O'Donohue, Jr. MD Award
The Walter J. O'Donohue, Jr. Award given by our Chapter honors a physician who embodies the qualities set by our late friend and colleague, an ardent supporter of the Nebraska Chapter: great leadership, scholarship and mentoring in his/her career.
Dr. Carolyn Manhart is a general internist at the CHI Dundee Clinic who received her medical school and residency training at Creighton University School of Medicine. She has been involved with ACP as the Chair of the Awards Committee, as program director of the state meeting, and as a member of the Governor's Advisory Council. She has worked with hundreds of medical students and residents in the clinic, hospital, and in small group settings. Mentoring students and residents in primary care medicine has been the highlight of her career. Dr. Manhart has been active in the Omaha Guild of the Catholic Medical Association for many years and helps to mentor medical students as they grow into their vocation of healing. Dr. Manhart and her husband Nick have 5 children.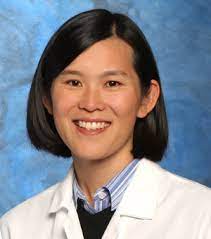 Award Archives
2021 Chapter Awardees Brochure | Chapter Previous Awardees
---
Member News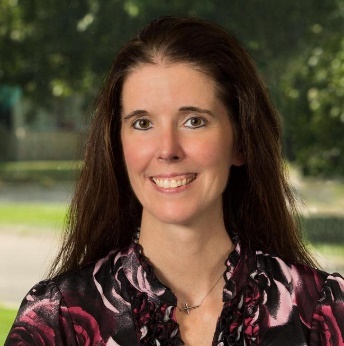 Jennifer L. Brown, MD: Dr. Jennifer Brown is a board-certified internist with Nebraska Medicine. She graduated from Creighton University Medical School in 2000 and completed her residency in 2003 and chief year in 2004, both at UNMC. Dr. Brown was employed at the Grand Island VA from 2004-2006 and is currently practicing inpatient and outpatient medicine at Nebraska Medicine IMA in Grand Island. She is the Co-Medical Director of Clinic and Chief of Staff at Grand Island Regional Medical Center as well as serving on several hospital committees at CHI Saint Francis.
Isaac Berg, MD, FACP: Dr. Isaac Berg is a board-certified internist that practices at Grand Island Health Center in Grand Island, Nebraska and is affiliated with CHI Health St. Francis. He graduated from University of Nebraska College of Medicine medical school in 2009 and completed residency at UNMC in 2012. Dr. Berg serves on various hospital committees and is active in precepting Physician Assistant students.
---