---
---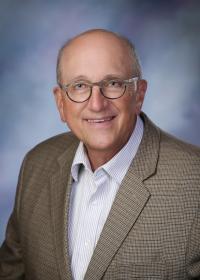 Steven J. Gerstner, MD, FACP, ACP Governor
Dear colleagues,
While we are still dealing with so much with the ongoing COVID-19 pandemic and social strife it is beginning to feel to me a little like a new day is dawning. COVID-19 numbers have been steadily falling in Montana and vaccinations have been expanded with phase 1B this past week. At one point in November we were doubling ICU patients and scrambling to find any rooms - office rooms, call rooms, you name it - to place patients in but over the past several weeks our inpatient numbers have dropped significantly.
Some COVID restrictions have been eased and hopefully we will not see a surge but overall I am starting to feel hopeful that we have turned a corner. I am very proud of how our profession has responded to this pandemic!
Some news from the Governor's Council - we have not had a formal meeting but after taking a survey we elected to not hold our annual Big Sky hospitalist meeting in March given the ongoing need for COVID restrictions. We are looking for interest in having a meeting later this spring. I do want to encourage all of you to attend the ACP Annual Session in April - great CME and much cheaper without the travel expense. Plans for our chapter meeting in Bozeman are now in the beginning stages, maybe with a sense of normalcy!
I hope all of you are staying safe and well,
Steve Gerstner, MD, FACP
---
Montana Chapter's New Fellows
Election to Fellowship continues our tradition of honoring excellence in the practice of medicine. Congratulations on your election to ACP Fellowship through the ACP Guided Fellowship Program.
Sarah Peila, MD, FACP - Billings
Noelle A Thomas, MD, FACP – Billings
The ACP Guided Fellowship Program provides early career physicians with guidance toward meeting the requirements for ACP Fellowship over a three-year program time period. This program, available only to physicians at the end of residency training, provides a framework — along with guidance from established ACP leaders — for advancement to ACP Fellowship through the completion of professional development activities.
To review the pathways for advancement to Fellowship, please click here.
---
Welcome New Montana Chapter Members
James A Mack, MD - Billings
Noel Nguewoun Herve, MD - Sidney
---
The Montana Chapter's Annual Scientific Meeting

The Montana Chapter annual meeting is now available to purchase. To register and access the meeting recordings, presentations and poster viewing/presentations please click here.
---
Montana Chapter Financial Report
As of January 2021, the financial statements for the Montana Chapter show an Income of $30,344.50, expenses of $10,692.98, with a net income of $19,651.52, for fiscal year 2020-2021.
A detailed statement is available by contacting the Montana Chapter treasurer, Brad Bergman, MD FACP.
---
Follow the Montana Chapter on Social Media
---
Advocacy
Please let us know if you have any special ties, connections or relationships with elected officials. Providing information about relationships with elected officials will help us expand our advocacy efforts. Please email Carrie at creisig33@gmail.com with details about the special tie/connection/relationship including the name of the elected official.
Enroll in the Advocates for Internal Medicine Network (AIMn)

Join more than 15,000 colleagues in the Advocates for Internal Medicine Network (AIMn) in advocating for the interests of internal medicine in Washington, D.C. The AIMn program is for ACP members interested in participating in federal advocacy. It is designed to help members engage with their federal lawmakers on policy issues important to ACP and internal medicine.
Follow @AdvocatesIM
Leadership Day 2021
Please "Save the Date" for ACP's annual Leadership Day on Capitol Hill, being held virtually this year on May 25-26. More details to follow soon.
ACP's State Health Policy Networking Webinar – Thursday, February 18, 2021 (3:00-4:30 PM ET) – Action
Please plan to participate in ACP's State Health Policy Networking Webinar on Thursday, February 18, 2021 from 3:00 - 4:30 PM ET. This webinar is designed to help ACP members, and chapters specifically, understand and prepare for upcoming issues at the state level that are expected to impact internal medicine physicians, their practices and patients, and other key health issues as well. Register in advance for this meeting by clicking this link.
Now More Than Ever, Better is Possible: ACP's New Vision for the U.S. Health Care System
More information about the New Vision can be found here.
---
Physician Well-Being and Professional Fulfillment
A multitude of resources can be found here.
Webinars Offering CME
Addressing and Supporting Physician Mental Health during Challenging Times
Mini But Mighty Skills for Well-being
COVID-19: Practical Advice and Support from Internists on the Front Lines
Positive Psychology in Times of Crisis
Optimizing Well-being, Practice Culture, and Professional Thriving in an Era of Turbulence
Building Your Resilient Self
Mindfulness in Medicine: What Physicians Need to Know
Learn about ACP's Ongoing Commitment
Patients Before Paperwork
https://www.acponline.org/advocacy/where-we-stand/patients-before-paperwork
Promoting Gender Equity
https://www.acponline.org/advocacy/where-we-stand/women-in-medicine
Montana Governor's Newsletter February 2021