You are here
News & Meetings
News & Meetings
2021 Michigan Chapter Virtual Residents/Medical Student Day
Friday, May 7, 2020
Abstract Competition
Resident Abstract Submission Form
Medical Student Abstract Submission Form
Abstract Instructions
Deadline: Monday, February 22, 2021 at 3:00 p.m.
---
2020 Michigan Chapter Virtual Meeting
Meeting Program Book
Meeting Brochure
2020 Michigan Chapter Awards Booklet
Listen to meeting recordings
Available to those who purchased the meeting. You must be logged into your ACPonline account.

Abstract Information
Congratulations to the 2020 Michigan Chapter Abstract Competition Winners
Online Resident/Fellow Abstracts
Online Medical Student Abstracts
Online Oral Abstracts
---
Michigan Chapter Receives 2020 Chapter Excellence Award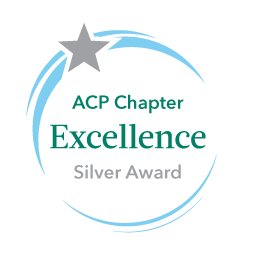 We are pleased to announce that our chapter is in receipt of the Silver Level of the 2020 Chapter Excellence Award! The award recognizes chapters that achieve excellence in chapter management. In order to achieve the Chapter Excellence Award, chapters must meet twenty-one Bronze criteria and fifteen Silver criteria. Criteria include such activities as undertaking efforts to increase advocacy efforts, collaborating with stakeholders to increase visibility of the ACP, holding competitions for members, providing chapter financial reports to members, having Medical Student and Resident/Fellow members on the Governor's Advisory council, retaining transitional and unpaid members, giving awards to chapter members. I would like to extend a special thanks to those chapter members who assisted us in all of these endeavors! For their hard work and dedication, we received this award.
---
News and Notes
---
---
Michigan Chapter Wins 2018 John Tooker Evergreen Award
The John Tooker Evergreen Awards Program provides recognition and visibility to chapters that have successfully implemented programs to increase membership, improve communication, increase member involvement, enhance diversity, foster careers in internal medicine and improve management of the chapter. The Michigan Chapter received a 2018 John Tooker Evergreen Award for their initiative, Medical Student Day Sponsored by the Michigan Chapter of the American College of Physicians and the Michigan Chapter of the Society of Hospital Medicine.
---
Michigan Chapter Wins a 25th Anniversary John Tooker Evergreen All-Star Award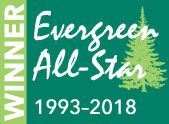 To celebrate the 25th anniversary of the John Tooker Evergreen Awards Program, the Evergreen All-Star Awards recognizes the Michigan Chapter program, Professors-In-Action. The program has contributed to the strength and breadth of ACP and its chapters, and demonstrated sustainability through successive leadership terms.
---
Governor's Newsletters
Governor's Newsletters Archive
---
Communications
3-19-19: Early Career Physicians Announcement
4-24-18: Your Feedback Sought - IM 2018 in NOLA