You are here
About the Chapter
About the Chapter
Learn about our Governor, Mangla S. Gulati, MD, FACP by viewing her bio and vision statement.
---
---
Medical Students! Join ACP today for the many benefits you will receive. Membership is free! Read more about the reasons why you should join from one of the chapter's medical students.
---
Maryland Chapter Wins a 25th Anniversary John Tooker Evergreen All-Star Award
To celebrate the 25th anniversary of the John Tooker Evergreen Awards Program, the Evergreen All-Star Awards recognizes the Maryland Chapter program, Chief Residents Association of Baltimore (CRAB). The program has contributed to the strength and breadth of ACP and its chapters, and demonstrated sustainability through successive leadership terms.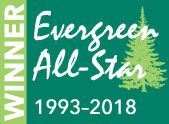 ---
Congratulating New Fellows and Welcoming New Maryland Chapter Members
---
If you would like to encourage colleagues to join the College and enjoy the many benefits of membership, please feel free to use the membership slides.
---
Council of Early Career Physicians
This chapter subcommittee is full of ideas for Early Career Physicians. Check out their mission and goals and what they're planning.
Chapter Volunteerism Group
The Chapter's Volunteerism Group needs your assistance in contributing your time and talents. Please read about the group's mission and goals and the opportunities that are available.
Awards Presented by the Maryland Chapter
Please take a few moments to read about out Chapter Awardees and join us in congratulating them!