You are here
About the Chapter
About the Chapter
Learn about our Governor, Mangla S. Gulati, MD, FACP by viewing her bio and vision statement.
Juneteenth
On June 17, 2021, President Joseph Biden signed legislation making Juneteenth a federal holiday celebrating the emancipation of enslaved African Americans in the United States. Juneteenth commemorates June 19, 1865, the day that enslaved persons in Galveston, Texas learned the news of emancipation from Union troops who had just arrived in the area, in accordance with the Emancipation Proclamation which had been issued by President Abraham Lincoln over two years prior. It has historically been celebrated as a second Independence Day in local and regional celebrations across the U.S. since 1866 and is an opportunity to share a long legacy of African American cultural traditions. The Maryland ACP Chapter strongly supports observance of Juneteenth as a day of reflection, to learn from our history and prepare ourselves for the important work ahead of us.
---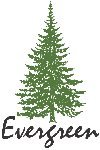 Awards
Maryland Chapter Receives a 2021 John Tooker Evergreen Special Recognition
The John Tooker Evergreen Awards Program provides recognition and visibility to chapters that have successfully implemented programs to increase membership, improve communication, increase member involvement, enhance diversity, foster careers in internal medicine and improve management of the chapter. The Maryland Chapter received a 2021 John Tooker Evergreen Special Recognition for their initiative, Virtual - Mulholland Mohler Residents Meeting
---
Maryland Chapter Receives 2020 Chapter Excellence Award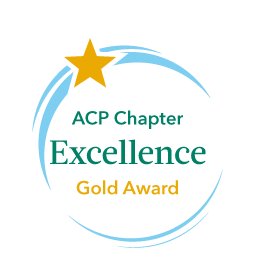 We are pleased to announce that our chapter is in receipt of the Gold Level of the 2020 Chapter Excellence Award! The award recognizes truly extraordinary chapters that surpass excellence in chapter management. We are in the company of 32 other outstanding chapters. In order to achieve the Gold Level of the Chapter Excellence Award, chapters must meet twenty-one Bronze criteria, fifteen Silver criteria and multiple Gold level activities. Criteria include such activities as having a legislative action plan or agenda, holding a volunteerism/community service activity, holding multiple stand-alone meetings, having revenue sources outside of dues and meeting registration fees, implementing a strategic plan, implementing a formal recruitment and retention plan and measuring outcomes, conducting various activities for Medical Students, Residents and Early Career Physicians. I would like to extend a special thanks to those chapter members who assisted us in all of these endeavors! For their hard work and dedication, we received this award.
---
---
Medical Students! Join ACP today for the many benefits you will receive. Membership is free! Read more about the reasons why you should join from one of the chapter's medical students.
Congratulating New Fellows and Welcoming New Maryland Chapter Members
---
Council of Early Career Physicians
This chapter subcommittee is full of ideas for Early Career Physicians. Check out their mission and goals and what they're planning.
Chapter Volunteerism Group
The Chapter's Volunteerism Group needs your assistance in contributing your time and talents. Please read about the group's mission and goals and the opportunities that are available.
Awards Presented by the Maryland Chapter
Please take a few moments to read about out Chapter Awardees and join us in congratulating them!