You are here
Public Policy & Advocacy
Public Policy & Advocacy
Chapter Legislative Initiatives
Mission: To enhance the quality and effectiveness of health care by fostering excellence and professionalism in the practice of medicine.
2021 Florida Chapter Legislative Agenda
2020 Florida Chapter Legislative Agenda
2019 Florida Chapter Legislative Agenda

Florida Chapter State Advocacy Page
---
Florida Chapter Advocate Newsletter
2021
2020
March 23
February 28
February 14
February 3
January 24
January 17
2019
November
August 19
May 22
March 15
March 8
February
2018
2017
May 8
March 17
February 24
February 17
---
Leadership Day
ACP Services, Inc. holds an annual advocacy day on Capitol Hill. This event provides an opportunity for ACP members to increase our presence in Washington and bring visibility to issues of common concern. Participants had the opportunity to meet with legislators and their staff on Capitol Hill. The Florida Chapter Delegation is shown below.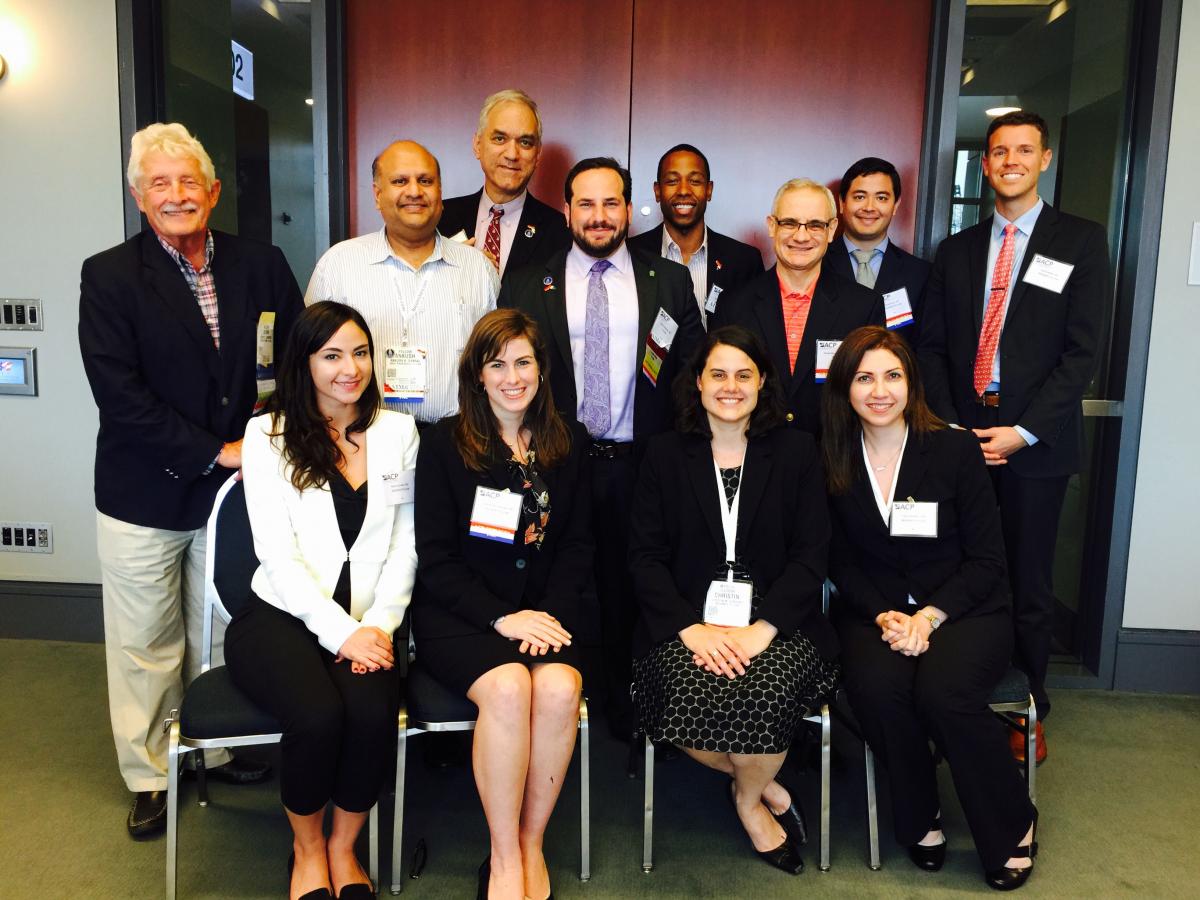 ---
Important Health & Public Policy Updates
End of Session Report - May 6, 2019
---
ACP Advocacy Resources
Where the College Stands on key health policy issues, news and recent policy changes.
Visit Legislative Action Center for more information about the new Advocates for Internal Medicine Network (AIMn) and the Richard Neubauer Advocate for Internal Medicine Award.
State Health Policy Pages
Consumer Web site: Affordable Care Act - site provides clear, trusted, concise, and easy to understand information by state, timeline, and patient characteristics (small business, under or over age 65, etc.).
ACA Enrollment - help patients enroll in Health Insurance Marketplaces.
The ACP Advocate - bi-weekly, e-newsletter created to provide ACP members with news about public policy issues affecting internal medicine and patient care.
Electronic Resolution System - find Chapter Sponsored Resolutions.
Member Advocacy - other resources to help members advocate ACP policy.
Public Policy Virtual Library (PPVL) - a repository of ACP's current and historic policies and the Policy Compendium.