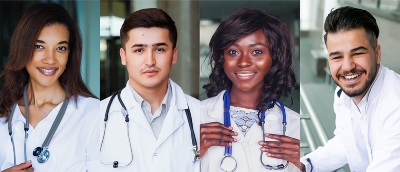 ACP's Global Physician Scholar (GPS) Program provides opportunities for early/mid career physicians from outside the United States and Canada to gain expertise in a focused area relating to the prevention, diagnosis, and/or management of a clinical problem in internal medicine and the subspecialties. 
The Global Physician Scholar Program is no longer accepting candidates for this year. The program will reopen in April 2024.
Program Goals
Allow early and mid-career internal medicine physician members to participate in short-term experiences provided by senior faculty in academic medical institutions in the United States and Canada.
Allow scholars to participate in ACP's Internal Medicine Meeting (complimentary registration and expenses included in stipend) to benefit from education courses, professional development, and knowledge sharing.  
Enable scholars to acquire updated knowledge and skills to improve the delivery of care in their country. 
Timeline
April 1, 2023: Call for applications  
August 1, 2023: Application deadline  
October 2023: Applicants notified  
March/April 2024: Preferred period of observation
April 18-20, 2024: Attendance at Internal Medicine Meeting 2024 in Boston, Massachusetts   
What to Expect as a Global Physician Scholar
Scholars will acquire knowledge, experience, and skills that they can apply, utilize, and disseminate to colleagues upon return to their home country. 
Faculty mentors at host sites will engage scholars in individual/group clinical and educational experiences and facilitate the design of an independent project to be implemented in each recipient's country upon their return. No direct patient care will be offered. 
Scholars will select one area of study in a particular area of competency they wish to acquire or improve on during their experience. Each scholar must complete a written report and design an independent project during the experience for implementation in their home country.  
Experiences should last about four weeks with the supervision of a mentor/host.  
Up to $8,000 will be awarded to each scholar. These funds are for travel and living expenses, as well as hotel accommodation at the ACP Internal Medicine Meeting. Advanced funding will be sent to each awardee shortly after they are selected. A final balance of the award will be paid upon receipt of the final report and documentation of all expenses. 
A final report is required to be submitted to ACP within one month of GPS completion. 
Note: For scholars requiring a visa to the United States or Canada, ACP can provide a supporting invitation letter for use in the visa application, but is unable to facilitate additional assistance with the visa application process.
2022-2023 Scholars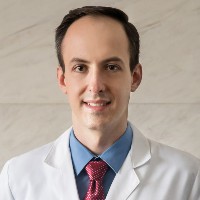 Dr. Lucas Gortz, MD, is a Brazilian academic internal medicine physician/hospitalist at Hospital de Clínicas da Universidade Federal do Paraná (HC-UFPR), practicing and teaching with a focus on Hospital Medicine. He is the Program Director of the Internal Medicine Residency Program at HC-UFPR, where he sees complex patients as Preceptor and Attending Physician of the Inpatient Internal Medicine Ward. He developed a project during his ACP's Global Physician Scholar (GPS) Program with Dr. Christopher Whinney, MD, FACP, SFHM, who is the Chairman of the Department of Hospital Medicine at the Cleveland Clinic Foundation (CCF) and an experienced leader in Hospital Medicine in the United States.
With a project focused on Hospital Medicine, Dr. Gortz chose to participate in GPS for the opportunity to gain a world-class collaboration experience, which will set a new benchmark in his practice, given the potential for immersively learning the know-how in a practical approach with mentorship from a prestigious institution.
Dr. Gortz is confident he will apply successful strategies in areas such as Transitions of Care, Quality Improvement & Patient Safety, and High-Value Care, while aiming to reduce the length of stay at his hospital.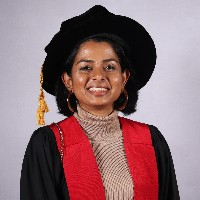 Dr. Nayomi Shermila Jayasinghe, MBBS, MD is a Sri Lankan and Australian trained physician currently working in Melbourne, Australia. It is her passion to expand the specialist diabetes services for the Australian population and with this intention she started the first diabetes specialist service in the Gippsland region in Victoria in 2019, serving 50,000 of the regional/rural population. Dr. Jayasinghe chose to participate in the GPS program to strengthen her clinical skills to uplift the lives of many living with diabetes. Using the latest knowledge and technology in diabetes management is her primary focus in prevention of long-term complications. 
Her host for the project was the Mayo Clinic in Rochester, MN with Dr. Pankaj Shah. The focus of the project was to fine tune her knowledge and experience in complex diabetes management.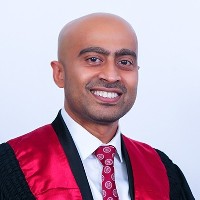 Dr. Suranga Ravinda Manilgama, MBBS, MD, FACP works as a Consultant Physician in Internal Medicine at Colombo North Teaching Hospital, Sri Lanka. He obtained an MBBS in 2002 and an MD in 2010 from University of Colombo, Sri Lanka. He obtained overseas training at the Bournemouth and Christchurch NHS trust in the United Kingdom followed by board-certification as a Consultant Physician in Sri Lanka in March 2012. Dr. Manilgama completed MRCP, United Kingdom in 2011, and was awarded fellowships from Royal College of Physicians London and Edinburg. He was elected as an ACP Fellow in 2018 and Fellow of Ceylon College of Physicians in 2019. He received an MRCP speciality diploma in Diabetes and Endocrinology in 2019.
He became the first Sri Lankan to receive the prestigious ACP Global Physician Scholar Program award in 2019. He completed the program in diabetes at the Mayo Clinic, Rochester, USA in 2022. His host was Dr. Pankaj Shah, MD, Consultant Endocrinologist. Dr. Manilgama's goal was to experience how diabetes, a global epidemic, is managed in centers of excellence in the United States, and therefore, selected Mayo Clinic. He wanted to enhance his knowledge on care delivery for diabetics, organizational structure, diabetes technology, and collaborative research. Since his return home, he has been using his acquired knowledge to strengthen the existing diabetes care for patients by conducting educational programs to healthcare workers and awareness programs to patients. His task is to identify which new therapeutic change is best suited to Sri Lanka and conduct diabetes related research in the future.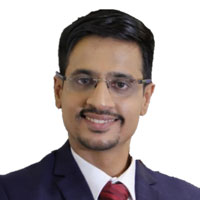 Dr. Naresh Munot is an Interventional Cardiologist practicing in Pune, India. With a rising epidemic of heart failure in India, Dr. Munot will focus his experience in advanced heart failure management at the University of Pennsylvania under Dr. Lee Goldberg. There remains large lacunae in providing optimal medical therapy, device therapy, transplantation, and follow up care following specialized therapies. Participating in ACP's Global Physician Scholar Program will provide opportunities for better support and for Dr. Munot to develop heart failure clinics, device, and transplant programs upon return to India.
During the program, Dr. Munot plans to examine how a heart failure team operates, device therapy, transplant care infrastructure, HF hemodynamics, transplant immunology, endomyocardial biopsy, and issues associated with pre- and post- transplant care. He believes the opportunity to be mentored by experts in the field and network for continued learning and collaboration will be invaluable.
Additional Application Information
Eligibility
Candidates must be internal medicine physicians/subspecialists of internal medicine and must be ACP Members or Fellows in good standing. Residents and fellows-in-training in an ACP Chapter may be eligible. 
Candidates must reside primarily in a country outside of the U.S. and Canada. 
Candidates must be fluent in English, both written and verbal. 
Candidates must have consent from their local hospital or institution to take a leave of absence for one month, including attendance at the ACP Internal Medicine Meeting immediately following the observership period. 
Past GPS awardees may not apply. 
Recipients must obtain short-term health insurance coverage during their stay in the United States or Canada. The premium is considered an eligible expense under this program, subject to the maximum reimbursable amount.
Required Application Material
Current curriculum vitae (CV). Click here for a sample CV.  
Description of focus and proposed work plan during GPS period and how the knowledge gained will be used back in the home country.  
Letter of recommendation from the Dean of the home country medical school or Chief of Medicine of the home country affiliated hospital. Letter should focus on the strengths of the applicant, need in their home country, efficacy of the  independent project to be implemented post-GPS, and importance of selection as a GPS awardee.
Letter of endorsement and recommendation from the ACP Governor or an ACP Member, Fellow, MACP from their country of residence. Letter should focus on the strengths of the applicant, need in their home country, efficacy of the  independent project to be implemented post-GPS, and importance of selection as a GPS awardee.
Letter of endorsement from a physician with whom the candidate has worked in their home country. Letter should focus on the strengths of the applicant, need in their home country, efficacy of the  independent project to be implemented post-GPS, and importance of selection as a GPS awardee.
Evaluation Criteria
The application will be reviewed and evaluated by the ACP Global Engagement Committee based on the following criteria: 
Demonstrated past performance of the candidate indicating continued professional development. Prior certifications in internal medicine or related subspecialties should be indicated. 
Relevance of proposed topic of study to the needs of the candidate's country. 
Effective recommendation letters that highlight the strengths of the applicant, need in their home country, efficacy of the  independent project to be implemented post-GPS, and importance of their selection as a GPS awardee. Letter writers who have worked closely with the applicant are preferred. 
Past GPS (Formerly IFEP) Awardees
---
For more information please contact Dana Acord, Program Coordinator at dacord@acponline.org.