You are here
Pain Management Learning Hub
Pain Management Learning Hub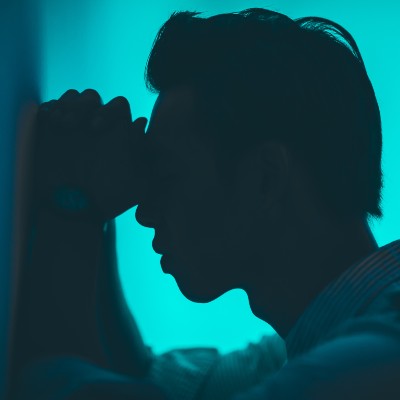 Health care professionals have long struggled to effectively assess and manage pain within the broader context of clinical uncertainty, biopsychosocial complexity, and societal stigma. The staggering rise of opioid use and misuse has added even more urgency to the need for appropriate and effective pain management.
Explore these peer-to-peer learning materials to advance your skills in pain management.
---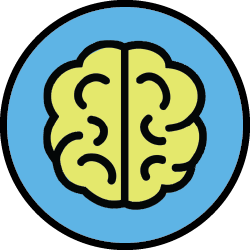 The ACP Pain Management Learning Series
This series consists of 7 core modules and 2 sets of case studies. The core modules use evidence-based and patient-centered pain management principles to help physicians assess and manage pain. The sets of case studies provide opportunities to practice skills necessary for pain assessment, diagnostic differentials, treatment plans, and patient-centered communication.
Although the modules progress in a linear fashion, each is designed to stand alone and can be viewed independently.
Modules and CME/MOC credit are free to ACP Members. Nonmembers may purchase access to claim CME/MOC credit for each module for $25 or the full package of 7 learning modules and 2 sets of case studies for $199.
ACP Pain Management 1: Pain Fundamentals
ACP Pain Management 2: Pain Assessment
ACP Pain Management 3: Pain Management Principles
ACP Pain Management 4: Nonpharmacologic Therapies
ACP Pain Management 5: Nonopioid Pharmacotherapy
ACP Pain Management 6: Opioid Therapy
ACP Pain Management 7: Opioid Use Disorder
ACP Pain Management Cases: Knee Pain
ACP Pain Management Cases: Low Back Pain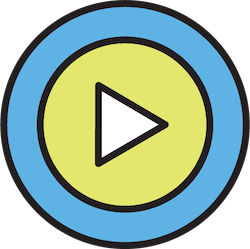 Recorded Video Presentations
This ongoing series of expert-driven presentations provides supplementary information related to various aspects of pain management or specific pain conditions. Free to members, $25 for nonmembers.
Current Presentation, Recorded March 2021:
Osteoarthritis: What Works?

1 CME

: Eric Ruderman, MD, discusses the prevalence and impact of osteoarthritis and current best practices for treatment and pain mitigation.
---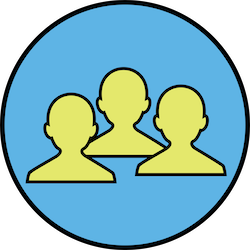 Pain Management Learning Collaborative
ACP's Center for Quality is engaging practices in New Jersey and Minnesota in pain management quality improvement projects utilizing the ACP Advance Quality Improvement Curriculum. Relevant materials and findings from the projects will be added here as they become available.
---
Advisory Committee
This project has been supported and guided by the interdisciplinary ACP Pain Management Advisory Committee. Learn more
Advisory Committee
Rosie Bartel
Patient Advisor and Author
Chilton, Wisconsin
Jason Beneciuk, PT, DPT, PhD, MPH
Research Assistant Professor
Department of Physical Therapy
University of Florida
Interim Director
Brooks – PHHP Research Collaboration
Brooks Rehabilitation Clinical Research Center
Roger Chou, MD
Professor of Medical Informatics and Clinical Epidemiology
Director Pacific Northwest Evidence-based Practice Center
Oregon Health and Science University
Portland, Oregon
Ann Garment, MD
Clinical Associate Professor
NYU Grossman School of Medicine
Health + Hospitals/Bellevue
New York, New York
Barbara Kivowitz, MSW
Patient Family Advisor and Author
San Francisco, CA
Heather Laird-Fick MD, MPH, FACP
Professor, Dept. of Medicine
Director of Assessment, Shared Discovery Curriculum
Michigan State University College of Human Medicine
Lansing, Michigan
Tara Jo Manal PT, DPT, FAPTA
Director of Clinical Services and Residency Training
Associate Professor
Board-Certified Sports Clinical Specialist
Board-Certified Orthopedic Clinical Specialist
University of Delaware Physical Therapy Department
Newark, Delaware
Charles Reznikoff, MD, FACP
Addiction Medicine, Internal Medicine, Hennepin Healthcare
Associate Professor of Medicine, University of Minnesota Medical School
Minneapolis, MN
Lisa A. Wallace MSN, APRN, FNP-BC
Nurse Practitioner
ChristianaCare Health System
Addiction Consult Liaison Service
Newark, DE
Daniel Zlott, PharmD
Senior Vice President, Education and Business Development
American Pharmacists Association
Washington, DC
ACP Staff Advisory Committee Member
Davoren Chick, MD, FACP
Senior Vice President, Medical Education
Adjunct Professor of Medicine, Perelman School of Medicine at the University of Pennsylvania
Ryan Crowley
Senior Associate, Health Policy
Nick Gogno
Manager, CME and Instructional Design
Kara Regis
Manager, Digital Products and Services
Cheryl Rusten, MPA
Manager, Medical Education
Tabassum Salam, MD, FACP, MBA
Vice President, Medical Education
Cynthia (Daisy) Smith, MD, FACP
Vice President, Medical Education
Adjunct Professor of Medicine, Perelman School of Medicine at the University of Pennsylvania
Selam Wubu, MPH
Director, Center for Quality
---
This Learning Hub and its contents are supported by an independent education grant funded by Pfizer, Inc., in partnership with Lilly USA, LLC.