You are here
News & Meetings
News & Meetings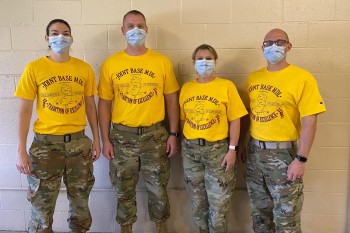 Upcoming Events and Meetings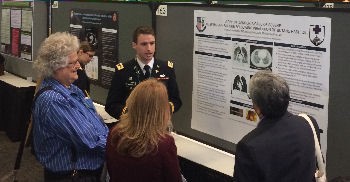 2021 US Army/US Air Force/US Navy Tri-Service Meeting
September 8-10, 2021
Join colleagues in the three Armed Services Chapters for this annual educational event. The meeting is an excellent way for you to connect with your peers, chapter leaders, and great speakers. We will present awards to our members for their outstanding achievements as clinicians, teachers and mentors across the spectrum from the MEDCEN to the benchtop to the operational environment. The meeting will also feature Resident, Fellow, and Early Career Physician (ECP) abstract competitions.
Past Meetings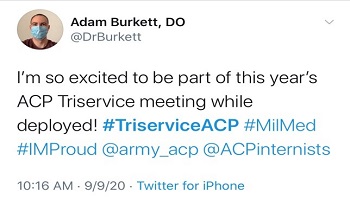 2020 US Army/US Air Force/US Navy Tri-Service Meeting
This meeting was held virtually.