You are here
News & Meetings
News & Meetings

Upcoming Events and Meeting
Introductory POCUS Certification Hands-On Workshop (7CME Credits)
Saturday, April 9, 2022 | 8:00am-5:00pm | DISS Inc. Amelia Industrial Park, 43 Diana Street Suite 3, Guaynabo
Please see attached document for program details.
This workshop has limited spaces. Registration Deadline: April 1, 2022
Pre-Requesite:
In order to register for this course, it recommended that you complete the ACP On-line POCUS for Internal Medicine Baseline Modules (1-6), by March 26, 2022 11:59 PM.
Access to Modules: ACP POCUS BASELINE MODULES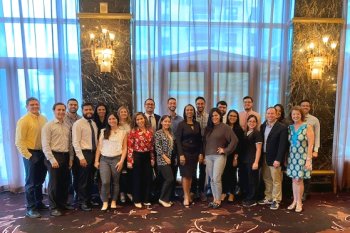 Puerto Rico Chapter Reception at 2022 Internal Medicine Annual Meeting
Friday April 29, 2022 | 6:00 PM- 8:00 PM
Marriott Marquis Chicago
Save the date! More details coming soon.
---
Past Meetings
2022 Puerto Rico Chapter Meeting
March 17-19, 2022 | La Concha Renaissance Resort
Access the virtual meeting hub and Claim CME
---
2021 Chapter Annual Virtual Scientific Meeting
March 26-27, 2021
Claim CME - Virtual Chapter Meeting Hub | 2021 Meeting Presentations
---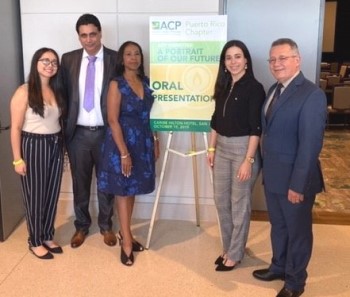 2021 Puerto Rico Chapter Cardiac Program and Clinical Vignettes & Research Competition
October 30, 2021 | La Concha Renaissance Resort
Meeting Flyer | 2021 Clinical Vignettes and Research Abstracts Book | Click here to claim CME credits/MOC points.
---
Practical Gastroenterology for the Internist Meeting
October 31, 2020
Meeting agenda & Faculty information | Claim CME credits and MOC points | 2020 Chapter Abstract Competition Videos | 2020 Chapter Abstract Competition Book