You are here
News & Meetings
Meetings
2018 AL/MS Chapter Meeting
June 1–3, 2018
Renaissance Birmingham Ross Bridge Golf Resort & Spa
Birmingham, Alabama
Meeting Brochure
Meeting Registration
Claim CME
Claim MOC
*CME and MOC will be available at noon on the last day of the meeting.
For questions, please contact contact Nancy Youngblood via email anyoungblood@att.net
---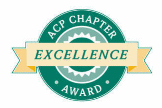 Mississippi Chapter Receives 2017 Chapter Excellence Award
The award recognizes chapters which successfully meet the standards for managing a chapter. In order to achieve the Chapter Excellence Award, chapters must meet all basic criteria and ten optional criteria. Criteria include such activities as formulating an effective Governor's Council and committees, communicating frequently with membership, providing educational opportunities, recruiting and advancing members and celebrating membership through local awards.
---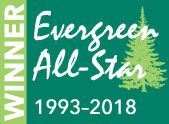 Mississippi Wins a 25th Anniversary John Tooker Evergreen All-Star Award
To celebrate the 25th anniversary of the John Tooker Evergreen Awards Program, the Evergreen All-Star Awards recognizes the Mississippi Chapter program, Council of Associates & Students. The program has contributed to the strength and breadth of ACP and its chapters, and demonstrated sustainability through successive leadership terms.
---
2017 Chapter Meeting Information
2017 Chapter Meeting Presentations
Claim CME for the 2017 Chapter Meeting
---
2015 Oral and Poster Presenters
Thanks to all who presented at our recent meeting
2015/2016 Meeting Presentations
Fostering Excellence in Internal Medicine
Darilyn V. Moyer, MD, FACP
Noninvasive evaluation of the patient with angina
Michael Hall, MD
Benefits of ACP Membership
David Sgrignoli, SVP, Membership Development & Marketing
Pay for Performance for the Hospital and Physician
Patrick J. Torcson, MD, MMM, FACP, SFHM
Update on Peritoneal Dialysis: New Positioning of an Older Therapy
Steven Guest, MD
A Case Based Approach to the Treatment of Severe Sepsis
Tonya Jagneaux, MD, FCCP and Hollis O'Neal, MD, MSc
Only Skin Deep? A Guided Tour of Skin and Soft Tissue Infections
Tonya Jagneaux, MD, FCCP and Hollis O'Neal, MD, MSc
The Hospice Vitals Overview of Symptom Control at the End of Life
Guido V. DeJesus, MD, FACP
News
Articles featuring the MS Chapter backing the Medicaid Expansion
Mississippi Chapter of American College of Physicians backs Medicaid expansion
Doctors' group to Bryant: Expand Medicaid
Governor's Newsletters
March 2018
December 2016
July 2016
March 201
Governor's Newsletters Archive
Chapter Communications