You are here
News & Meetings
News & Meetings
Meetings
The Alabama and Mississippi Chapters ACP invite you to the webinar
BEYOND THE NOW: Strategies & Discussion on How to Plan for Our Brighter Future
October 21, 2020 - 7:00PM CT
Register Here
Topics include:
Institutional & Organizational Wellbeing
Physician Health & Impairment
Coaching to Increase Wellbeing & Resilience
Panelists:
Richard Wardrop MD PhD FAAP FACP (co-host) - Mississippi ACP Wellbeing Champion
Allison Rogers MD (co-host) - Alabama ACP Wellbeing Champion
Ankita Sagar MD MPH FACP - Member, ACP Council of Early Career Physicians
Stewart Babbot MD FACP - Virginia ACP Wellbeing Champion and Member, National ACP Wellbeing Committee
Alan Baggett MD FACP - Member, Alabama ACP Council of Early Career Physicians
Marion McCrary MD FACP - North Carolina ACP Wellbeing Chair and Physician Coach
Eileen Barrett MD MPH MACP - New Mexico ACP Wellbeing Champion and Member, National ACP Wellbeing Committee
Sue Hingle MD MACP - Chair, National ACP Wellbeing Committee
There is no cost to attend the webinar. Register here.
---
2020 UMMC Department of Medicine ACP Abstract Day
On Thursday, October 29th, 2020, we will have the 25th annual University of Mississippi Medical Center (UMMC) Department of Medicine American College of Physicians (ACP) Abstract Day. This year, our event will be conducted via an online platform. Visit here for more information.
Please contact Ashley Villarreal at avillarreal@umc.edu with any questions.
---
Wellbeing in the COVID Era
eLearning
May 20 - December 31, 2020
Activity Coordinator/Nurse Planner
Vickie Skinner, DHA, CHPE
Activity Director/Primary Nurse Planner
Richard Wardrop III, MD, PhD, Medicine
---
2020 MS/AL Chapters Scientific and Educational Meeting CANCELED
Due to the very uncertain nature of the current COVID-19 pandemic, the travel and gathering restrictions that are currently in place, and the fact that, even if those restrictions are lifted between now and then, most of us will be getting our lives back together over the coming months, our chapter council and the Alabama chapter council both unanimously agreed the annual chapter meeting planned June 5-7, 2020, at Ross Bridge Resort in Hoover, Alabama, has been canceled. Both chapter councils agreed that, though disappointing, canceling the meeting is the right thing to do.

We understand that some of you had made plans to attend already. For those who have registered, your registration will be refunded from ACP to you in the method that you paid. For those who have booked a room at the hotel, you can cancel that reservation at this point with no penalty. Also, we will be in touch in the near future with those who have submitted work for the abstract competition to let you know what work was accepted and to inform you how you can notate this on your CV.
Thank you in advance for understanding, and please reach out to me or to our Executive Director, Sarah Wardrop, at mississippi.acp@gmail.com if you have any questions or concerns.
Sincerely,
S. Calvin Thigpen, MD, FACP
Governor
---
Congratulations to our winners of the ACP Mississippi Chapter 2019 Abstract Day competition!
Bijalben Patel, a UMMC medical student, won in the Basic Science Research category with an abstract titled, "Soluble guanylate cyclase activators attenuate hypertension in a rat model of preeclampsia by improving endothelial function". In the Clinical Research category, Elliott Varney, PGY-1 in his Preliminary Medicine year for Radiology at UMMC, won with an abstract titled, "Comparative effectiveness of noninvasive tests for staging chronic liver disease". Amor Royer, PGY-2 in Categorical Internal Medicine at UMMC, competed in and won the Quality Improvement category with his abstract, "Screen a little, stay a lot: A retrospective analysis of MRSA screening of inpatients". Lastly, in the Clinical Vignette category, Peyton Treutel, PGY-1 in Categorical Internal Medicine at UMMC, was chosen as the winner with her abstract, "Extraosseous manifestation of multiple myeloma: An unusual presentation".
All of the state winners will be attending the ACP national meeting in Los Angeles in April 2020.
---
Mississippi Chapter Receives 2020 Chapter Excellence Award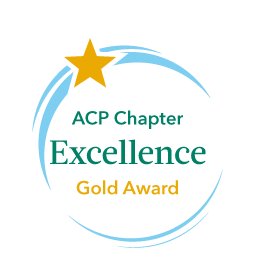 We are pleased to announce that our chapter is in receipt of the Gold Level of the 2020 Chapter Excellence Award! The award recognizes truly extraordinary chapters that surpass excellence in chapter management. We are in the company of 34 other outstanding chapters. In order to achieve the Gold Level of the Chapter Excellence Award, chapters must meet twenty-one Bronze criteria, fourteen Silver criteria and multiple Gold level activities. Criteria include such activities as having a legislative action plan or agenda, holding a volunteerism/community service activity, holding multiple stand-alone meetings, having revenue sources outside of dues and meeting registration fees, implementing a strategic plan, implementing a formal recruitment and retention plan and measuring outcomes, conducting various activities for Medical Students, Residents and Early Career Physicians. I would like to extend a special thanks to those chapter members who assisted us in all of these endeavors! For their hard work and dedication, we received this award.
---
Mississippi Chapter Wins 2018 John Tooker Evergreen Award
The John Tooker Evergreen Awards Program provides recognition and visibility to chapters that have successfully implemented programs to increase membership, improve communication, increase member involvement, enhance diversity, foster careers in internal medicine and improve management of the chapter. The Mississippi Chapter received a 2019 John Tooker Evergreen Award for their initiative, "ACP Subspecialty Fellows Council".
---
2019 AL/MS Chapter Meeting
Claim your CME credits for the 2019 Chapter Meeting
For questions, please contact contact Sarah Wardrop at mississippi.acp@gmail.com
---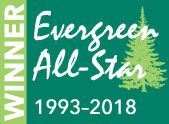 Mississippi Wins a 25th Anniversary John Tooker Evergreen All-Star Award
To celebrate the 25th anniversary of the John Tooker Evergreen Awards Program, the Evergreen All-Star Awards recognizes the Mississippi Chapter program, Council of Associates & Students. The program has contributed to the strength and breadth of ACP and its chapters, and demonstrated sustainability through successive leadership terms.
---
News
Articles featuring the MS Chapter backing the Medicaid Expansion
Mississippi Chapter of American College of Physicians backs Medicaid expansion
Doctors' group to Bryant: Expand Medicaid
Governor's Newsletters
January 2020
May 2019
March 2019
February 2019
March 2018