You are here
About the Chapter
About the Chapter
Governor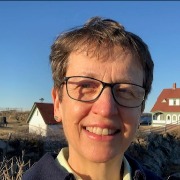 Rebecca B. Hemphill, MD, FACP
Dr. Hemphill serves as the official representative of the College for the Maine Chapter, providing a link between members at the local level and leadership at the national level. To learn more about Dr. Hemphill, read her bio.
Welcome Letter | Past Governors
---
Awards
2 Chapter Members awarded Masterships in 2021
As of the 2021 IM meeting in April, two members of our Chapter received ACP Masterships. Congratulations to Dr. John E. Erickson (left) and Dr. Roger A. Renfrew (right). We also want to recognize Dr. William M. Medd and Dr. Stephen R. Hayes, who received Mastership in 2020. We are delighted that your outstanding contributions to internal medicine have been recognized.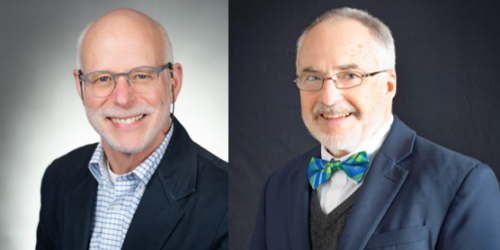 2020 Laureate and Lifetime Achievement Award Recipients
We were proud to recognize two exceptional physicians with special awards in Fall 2020. The Laureate award was presented to Renee Fay-LeBlanc, MD, FACP, the Chief Medical Officer at Greater Portland Health, a Federally Qualified Health Center, which has expanded substantially under her leadership. The Maine Chapter ACP was proud to present the Lifetime Achievement Award to Peter Bates, MD for all his contributions to Internal Medicine, Medical Care, and Teaching in Maine.
Award Archives
Laureate Award Recipients | Chapter Awards
---
Member News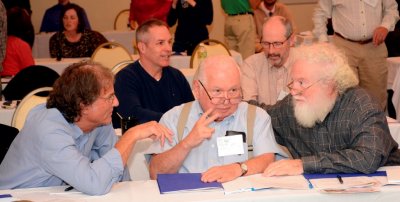 During the Richard Engel Primary Care Symposium in March, we held our first Story Slam featuring chapter members sharing memorable experiences and reflections on medicine. Micheal LaCombe, MD MACP spoke about the history of storytelling at ACP and then Robert Aranson, MD FACP, Tufts medical student Beth Garbitelli, Renee Fay-LeBlanc, MD FACP, Malual Mabur, PA-C, Lesley Fernow, MD FACP and Richard Kahn, MD MACP all told many very moving stories. We look forward to future Story Slams!
---