You are here
Welcome to the Florida Chapter Web site
Welcome to the Florida Chapter Web site
Welcome from the ACP Florida Chapter Governors
Diversity, Equity, and Inclusion Policy
---
Florida Chapter Wins a 25th Anniversary John Tooker Evergreen All-Star Award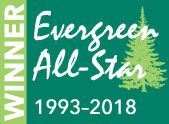 To celebrate the 25th anniversary of the John Tooker Evergreen Awards Program, the Evergreen All-Star Awards recognizes the Florida Chapter program, Doctor's Dilemma Competition. The program has contributed to the strength and breadth of ACP and its chapters, and demonstrated sustainability through successive leadership terms.
---
Chapter Council and History
Governor's Advisory Council
Chapter History
Welcoming New Florida Chapter Members and Fellows
The Florida Chapter is pleased to welcome our new Members and Fellows.