You are here
News & Meetings
News & Meetings

Upcoming Events
High Value Journal Club
Virtual | 2nd Tuesday of every month | 5:30-6 pm
Articles will be emailed in advance and the log-in link will also be sent out. Contact Dr. Mugabe Walker with any questions.
---
Upcoming Meetings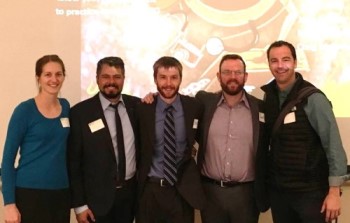 2022 Colorado Chapter Annual Scientific Meeting
February 4-6, 2022
Broadmoor Hotel | Colorado Springs
Additional information will be posted later this fall
Call for Abstracts
Research Presentations and Clinical Vignette Presentations to be presented at the February 4, 2022, ACP Colorado Chapter Meeting
Colorado Chapter of the American College of Physicians will hold its annual Chapter Meeting on February 4, 2022, at the Broadmoor Hotel. We invite ACP Resident/Fellow Members (medical interns, residents, and fellows) Members to submit an abstract for the competition. Research presentations and clinical vignette presentations are accepted.
Submit your abstract online via the Electronic Abstract Submission Form
Only electronic submissions will be accepted.
- Additional instructions/guidelines can be found here.
SUBMISSION DEADLINE: October 27, 2021, at 11:59 p.m.
*Please note: if selected, in order to comply with ACCME guidelines, a Conflict of Interest Form MUST be completed by additional authors involved in the production of each poster or case being submitted for presentation at the meeting--not just the first author. Also, it is the first author's responsibility to collect and email all Conflict of Interest Disclosure Forms from additional authors involved in their presentation.
If you have any questions, please contact your Chief Resident.
---
Past Meetings
2021 Colorado Chapter Virtual Scientific Meeting
February 4-February 6, 2021
Access the Virtual Meeting Recordings
---
2020 Colorado Chapter Meeting
2020 Resident Abstract Booklet
---
Forest for the Trees
Winning Stories: 2019 | 2018 | 2017 | 2016
Logo Contest Winner: Ajay Major - University of Colorado Internal Medicine Residency Program