You are here
About the Chapter
About the Chapter
Governor

Alwin F. Steinmann, MD, FACP
Dr. Steinmann serves as the official representative of the College for the Colorado Chapter, providing a link between members at the local level and leadership at the national level. To learn more about Dr. Steinmann, read his bio.
Welcome Letter | Past Governors
---
Awards
Chapter Awardee Highlights
Congratulations to Suzanne L. Brandenburg, MD, FACP, (pictured left) who was awarded the Robert B. Gibbons, MD, MACP Distinguished Medical Educator Award. The chapter lost Joel S. Levine, MD, MACP (pictured left) in 2020 and created a new chapter award in his honor, the Joel S. Levine, MD, MACP Distinguished Healthcare Advocate Award.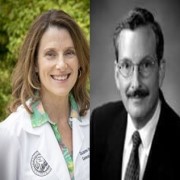 Colorado Chapter Receives 2021 Chapter Excellence Gold Award
We are pleased to announce that our chapter is in receipt of the Gold Level of the 2021 Chapter Excellence Award! The award recognizes truly extraordinary chapters that surpass excellence in chapter management. I would like to extend a special thanks to those chapter members who assisted us in all of these endeavors! For their hard work and dedication, we received this award.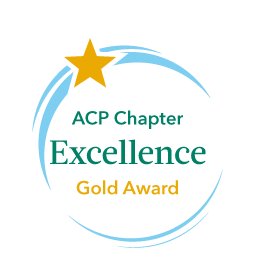 Award Archives
Chapter Awardees | Chapter Awards
---
Member News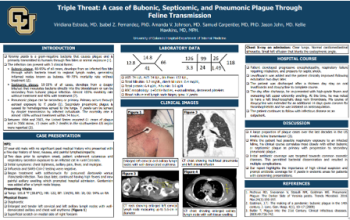 Congratulations to the following residents/fellows, who received recognition for their outstanding work as part of the Resident/Fellow Virtual Meeting held on May 12, 2021.
1st Place - Viridiana Estrada, MD, et al. Triple Threat: A Case of Bubonic, Septicemic, and Pneumonic Plague Through Feline Transmission.
2nd Place - Stephanie Lakritz, MD, et al. Lenalidomide-induced Autoimmune Enteropathy Complicating Treatment of Multiple Myeloma with Concurrent Systemic Mastocytosis.
3rd Place - Priscilla Collier, MD, et al. A Prolonged Course of COVID-19 Infection in a Patient with Follicular Non-Hodgkin's Lymphoma in Remission on Rituximab
4th Place - August Longino, MD, et al. Lowering Cutoffs A Mile High: Assessing the Impact of a New Definition of Pulmonary Hypertension
5th Place - Kelsey Repine, MD, et al. WEAK: Post-Surgical Hypokalemic Paroxysmal Paralysis A Case Report
---