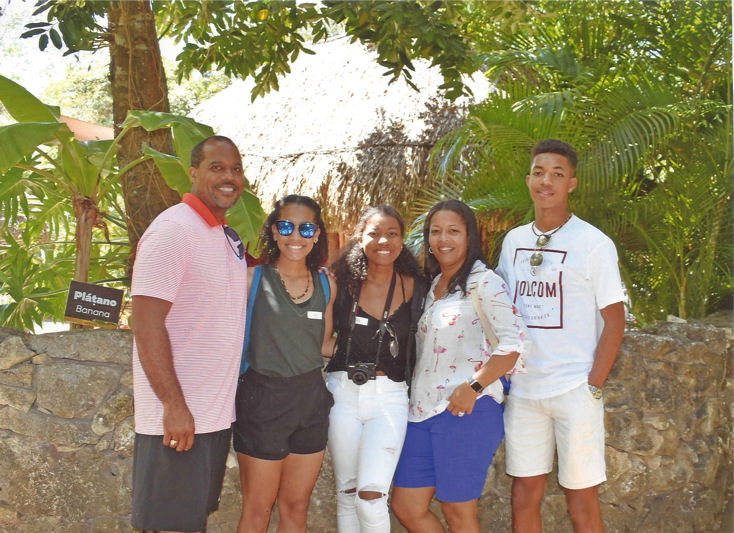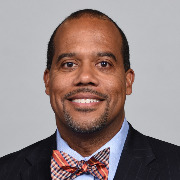 Ryan D. Mire, MD, FACP
— OCCUPATION —
Private Practice Physician and Assistant Professor of Clinical Medical Education at University of Tennessee College of Medicine, Nashville, Tennessee

— MEDICAL SCHOOL —
University of Tennessee College of Medicine, Memphis, Tennessee

— RESIDENCY —
Medical College of Virginia, Richmond, Virginia

Background
1. I was born and raised in … New Orleans, Louisiana. I grew up in a single-parent household with my mother and was raised with my older brother.
2. As a child I was … very curious and determined to do things on my own, many times to a fault.
3. I decided to be a doctor … after I completed a community service requirement (for high school) at a muscular dystrophy camp. The camper I was assigned to developed heart failure at the age of 12 (during the time of our camp), and I was responsible for staying with him at the hospital until his parents arrived. I felt helpless during that time because I did not know anything about heart failure. This piqued my interest in health care; specifically, this incident began my journey to being a physician.
4. The person(s) who influenced me the most … my mother, who is an educator with a 50-year career of service to the educational system in New Orleans. She has fostered a foundation of education and kind acts of humanity, and she embedded the value of family in me.
Career
5. I chose internal medicine because … as a medical student on my clerkship rotations, I was very intrigued by the diagnostic challenge that involved a broad depth of knowledge interlaced with the cognitive and clinical acumen required to be an internist and solve problems. Working through a differential diagnosis for a presenting symptom was intellectually stimulating to me.
6. What I find most rewarding about my career is… building relationships with my patients and getting to know them as individuals beyond their medical charts (EHRs). What I find most rewarding is being considered a trustworthy resource for my patients in their ability to not only trust in my medical advice but also to confide in me. I do not take that privilege lightly. I find that being a mentor is also rewarding—being able to be a positive influence in someone's life or career development. Once again, there is so much immeasurable value in building relationships.
7. I joined ACP because … ACP provided me with professional development during my internship year when I decided to partake in the scholarly activity of writing and presenting a case abstract. I had no prior experience with such an endeavor. The feedback, advice, support, and constructive criticism were very valuable lessons learned, which I still implement today when I am presenting.
8. An award or achievement I am proud of is … receiving the Outstanding Community Service Award upon graduation from medical school. Despite being graciously humbled and honored to receive several awards during my professional career, this one was very special to me as it was not geared to my personal accolades but rather focused on recognition for the service given to others. In addition, I equally have to recognize being selected as a Chief Resident among a residency class of very intellectually and clinically talented peers.
9. My advice to medical students is … compete with YOURSELF and don't get caught up in competing with others. Know what you are capable of and stay true to yourself. It's hard to survive the "hunger games" if you try to play someone else's game.
Personal
10. I like people who … are genuine.
11. My family includes … my spouse, Felicite, and my three children (currently young adults), Shelby, Mallory, and Carson.
12. My interests/hobbies are … collegiate sports, listening to music, bow ties, and travel.
13. If I had the time, I would like to learn … to be fluent in multiple languages. I would love to be able to personally communicate with others in their preferred or native language.
14. I enjoy listening to … all genres of music. However, I specifically enjoy R&B from the 1970s to 1980s and smooth jazz.
15. I enjoy watching … collegiate sports and standup comedy.
16. My idea of a great vacation is … one that allows for relaxation on an island setting, with the opportunity to explore the local cuisine and culture.
17. Something others may not know about me is … that I was an All-Conference Division III football collegiate athlete.
18. If I could be anything other than a physician I would be … a high-school coach so that I could have an opportunity to be a positive influence on our youth, impacting their lives during such a crucial age range. I would enjoy teaching beyond the sport itself by imparting wisdom about the game of life.
19. A person I greatly admire was … Dr. Martin Luther King Jr. His ability to have the inner strength to remain composed during a time when so much hatred and violence were steadily directed toward him, his family, and his race is to be admired.
Back to the May 2022 issue of ACP IMpact
More I.M. Internal Medicine Profiles