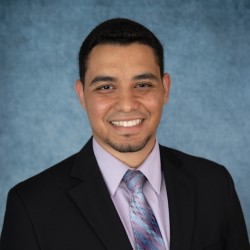 Andrew Sephien, MD
Internal Medicine Resident
HCA Healthcare/USF Morsani College of Medicine GME Consortium:
HCA Florida Citrus Hospital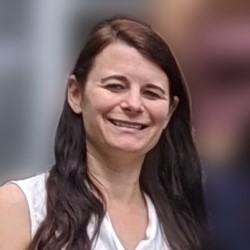 Danielle Gulick, MEd, PhD
Assistant Professor, Molecular Medicine
University of South Florida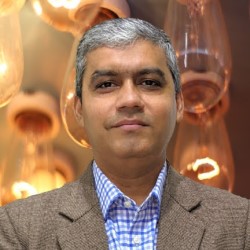 Ambuj Kumar, MD, MPH
Professor, Department of Internal Medicine
Director, Research Methodology and Biostatistics Core, Office of Research
Morsani College of Medicine, University of South Florida
Mentoring is a dynamic relationship involving active participation between the mentor and the mentee to assist the mentee in developing knowledge and skills shared by the mentor. Mentoring can provide critical benefits for the personal and professional growth of the mentee, including assets considered important in medical education. Yet, despite its importance, the often-informal format of mentoring makes it difficult to judge how often these relationships occur and what the key facilitators and barriers to mentoring in medical education may be. Recognizing this, we conducted a multi-institutional cross-sectional study to describe the incidence, facilitators, and barriers to mentoring of medical students.1
The results from our study were surprising. Contrary to our expectations, only 69% of medical students received any mentorship in any form. However, all students in our study wanted a mentorship experience, leaving 31% of students without a mentor despite their desire for one. Furthermore, 50% of the respondents reported issues with finding a mentor and were uncertain about whether a potential mentor would be a good fit. The findings from our study quantified the desired qualities in mentors that were preferred by the mentees. Mentees preferred someone they could relate to, as on average, they rated compassion and availability as the desired qualities in a successful mentor. Lack of time from the mentor and the mentor being impersonal were the most common barriers cited by mentees. Thus, some "onboarding" process to help prepare mentors for their role may also be beneficial. While these results are informative, they also emphasize the need to quantify or formalize certain findings. For example, the term "good fit" appears to be simple, but can have variable meanings for mentees and mentors.
Nevertheless, we believe a few recommendations from our experience are key to seeking, starting, and maintaining a meaningful mentoring relationship from both the mentee's and mentor's perspectives.
1) Specificity of Expectations
What kind of mentorship does one want and expect from a mentoring relationship? For example, students and mentors may have different preferences for a traditional or functional mentorship or perhaps prefer a hybrid model. In a traditional mentorship, the primary focus is on building the relationship between the two participants and does not necessarily have specific goals. In a functional mentorship, the mentee and the mentor work toward achieving a specific common or agreed-upon goal, which essentially is outcome-oriented, with less priority on developing a long-term personal relationship. Students and mentors should have a common vision for the type of mentorship they will use.
2) Embrace Any Mentorship Opportunities—From Faculty or Near-Peers
Do not limit yourselves to any specific mentee or mentor based on other individuals' needs or experiences. Gather your own evidence by being open to a variety of opportunities. For students, prior to approaching a potential mentor, research the mentor for their track record to identify whether their line of work is of interest to you and aligns with your specific expectations. For example, if one seeks to improve their research skills, they should identify and approach mentors with significant research experience. This homework or reflection will also serve as a guide for the type of mentorship desired because the mentorship offered can only be learned through interaction with potential mentors.
3) Persistence
When approaching potential mentors in person or via e-mail, the worst outcome is for the mentor to decline the request of mentorship. After the initial contact, if you haven't heard back, do not assume. Send another e-mail to follow up. Most mentors in medical education are juggling multiple priorities and may not be immediately available. Therefore, be persistent when seeking mentors.
4) Single Versus Multiple Mentors
The choice of one or more mentors depends on the specificity of the needs and interests of the mentee. If time permits, seek out several mentors as each one may be best suited for different purposes. One individual addressing all of your mentorship needs is rarely attainable.
5) Assess, Improve, and Adapt
After beginning the mentorship journey with clear goals, keep assessing and reflecting on whether the mentoring relationship is meeting your expectations. It is important to create a safe environment for feedback. If the relationship is not meeting expectations for any reason, first attempting to address the issue before deciding to move on is important. In contrast, if the mentoring is going well, it is also important to share positive feedback to reaffirm further the aspects that are working well.
In summary, mentoring is a dynamic relationship and requires active participation from both the more experienced mentor and the mentee. Mentors are essential for medical students to join the future workforce of compassionate and empathetic physicians. For medical students, it is important to be clear and persistent in obtaining mentorship, whether traditional or functional. It is also important to acknowledge that while each mentoring relationship is unique, these tips can set the foundation for a successful mentoring relationship.
Reference
Sephien A, Hatch L, Karsch J, et al. Prevalence of, qualities, and barriers associated with mentoring relationships from medical students' perspective: a multi-institutional cross-sectional study. South Med J. 2021;114:789-96. [PMID: 34853856] doi:10.14423/SMJ.0000000000001334
Visit ACP's Mentoring Resource Library to access videos, checklists, tools, and resources to see if a mentoring relationship is right for you.
Back to the January 2023 issue of ACP IMpact