ACP Board Prep Curriculum is a collection of pre-populated digital slide sets that help residency programs prepare the next generation of internists to pass the ABIM certification exam.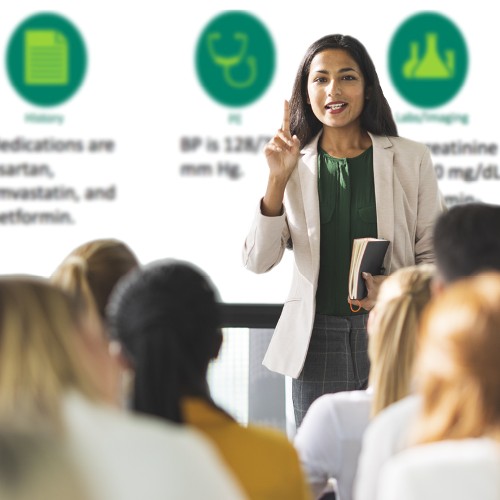 Developed by the American College of Physicians and reviewed by generalists and subspecialists to ensure the highest quality, this innovative board preparation resource from ACP combines academic excellence with the flexibility of a program that is available on demand.
You will save your program hundreds of hours of faculty planning and preparation time with these ready-to-use lectures. Update your residents' internal medicine knowledge with this online resource from anywhere, anytime. Attract new faculty and present with confidence knowing you're teaching with current content you can trust, from the editors of MKSAP and Board Basics®.
Interested in ACP Board Prep Curriculum?
Already teaching with ACP Board Prep Curriculum?
---
Comprehensive Content, Flexible Teaching and Learning
Updated content and modern format
69 interactive one-hour presentations mapped to highly tested topics on the ABIM certification exam blueprint
More than 4,000 information-filled slides, fully prepared to minimize faculty prep time
ACP's meticulously crafted premium content can be presented by educators at all levels, including program directors, faculty, chief residents, or specialists, with confidence and consistency
Highly Effective Learning Aids
ACP Board Prep Curriculum uses 400+ embedded multiple-choice questions, complete with the following useful learning aids:
Memory Alerts: Mnemonics to trigger medical knowledge recall
Don't Be Tricked: How to avoid question-answering pitfalls
Spot the Clues: Dissect questions and identify info essential to selecting the right answer
Eliminate the Options: How to methodically eliminate distractor options
Key Learning Points: Important takeaways for each question
Efficient and Affordable Board Preparation
ACP Board Prep Curriculum's turnkey presentation solution makes recruiting local faculty a snap.
Pre-prepared lectures can be built into your residents' weekly schedules.
An excellent value and an extremely efficient teaching method, ACP Board Prep Curriculum allows you to present courses in your institution according to your schedule.
Learners can access the slides for self-directed learning and reinforcement.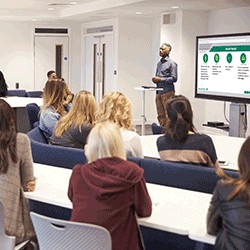 Preview Sample Module
Get a sneak peek of ACP Board Prep Curriculum by accessing the full, 82-slide Nephrology 3 presentation. Try the tools: Pen, Highlighter, Eraser, and Outline.
Pricing
Pricing for ACP Board Prep Curriculum is $100 per resident, and subscriptions must be purchased for all residents within the program. Discounted pricing may be available for programs with a high percentage of ACP Resident/Fellow membership.
---
This product is licensed for use by programs. Read the complete Terms of Use for more information.