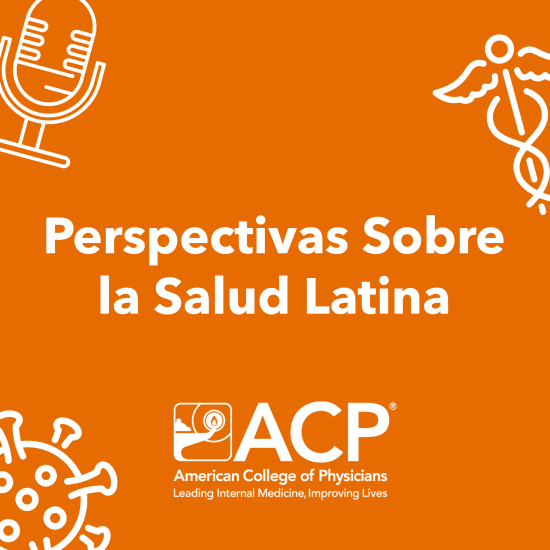 Listen to audio interviews in Spanish
American College of Physician's inaugural Ryan Mire, MD Internship Program participant, Lori Alarcon, has conducted a series of interviews, Perspectivas sobre la Salud Latina (Perspectives on Latino Health). These conversations with expert Internal Medicine physicians focus on the Latino community and current issues faced by Latinos in North and Central America. Episode 2 now available.
---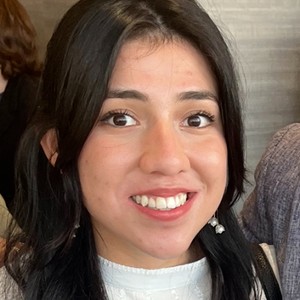 Lorett (Lori) Alarcon, served as a 2023 intern in the inaugural Ryan Mire, MD Internship Program at the American College of Physicians. Lori is a senior pre-medical student at Amherst College and serves as the student body president. Originally from Mexico, Lori was raised in Englewood, Florida and is a first-generation college student. Lori has a passion for the promotion of equitable access to healthcare services, regardless of one's background or immigration status.
---
Episode 1
Navigating Healthcare Challenges with Undocumented Immigrants in Florida
Navegando los desafíos de atención médica para los inmigrantes indocumentados en Florida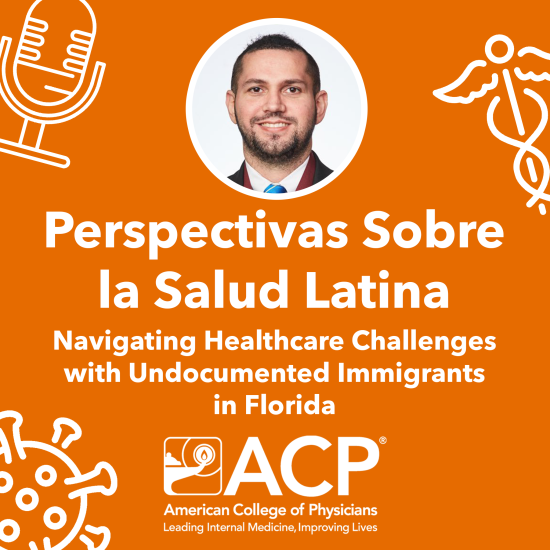 Featuring:
Ricardo Correa MD, EdD, FACP
Chair, ACP Council of Early Career Physicians
Dr. Ricardo Correa joins 2023 ACP intern Lorett Alarcon to discuss the healthcare challenges facing immigrant populations and ways clinicians can advocate for patients in a changing cultural and political landscape. Dr. Correa also offers insight into the role of physicians in increasing access to medical care in the wake of Florida's proposed law, Senate Bill 1718.
Listen to Episode 1 English Transcript
Related: Healthcare Resources for Refugees, Asylees, and Non-Detained Asylum Seekers Living in the US
---
Episode 2
The Impact of Immigration Laws on Healthcare in the US 
El impacto de las leyes de inmigración en la atención sanitaria en EE.UU.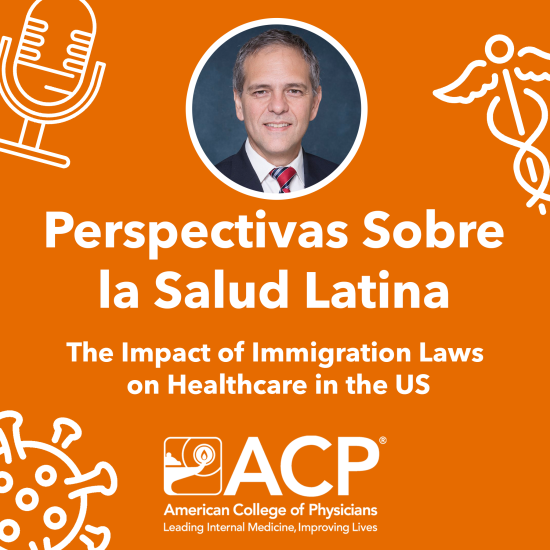 Featuring:
Alejandro Moreno, MBBS, MPH, JD, MACP
ACP Texas Southern Governor
Dr. Alejandro Moreno unravels the historical context and modern-day impact of the United States' immigration laws. Listen to a rich discussion that explores the ways in which anti-immigration policies affect access to care in immigrant population and provides relevant examples from states like Texas, Florida, Arizona, and California.
Listen to Episode 2 English Transcript
---
[Coming Soon] Episode 3
Challenges in Mexican Healthcare: Gender Roles and Perspectives 
Desafíos de la salud en México: roles y perspectivas de género
Featuring:
Irma Luisa Ceja-Martínez, MD, FACP
ACP Mexican Chapter Governor
---
[Coming Soon] Episode 4
Healthcare in Central America: Addressing Challenges and Perspectives 
Atención médica en Centroamérica: abordando desafíos y perspectivas
Featuring:
Eric Ulloa Isaza, MD, FACP
ACP Central American Chapter Governor