Governor

Angelique N. Collamer, MD, FACP
Dr. Collamer serves as the official representative of the College for the Air Force Chapter, providing a link between members at the local level and leadership at the national level. To learn more about Dr. Collamer, read her bio.
Welcome Letter | Chapter History | Past Governors
---
Awards
Laureate Award
The Laureate Award honors those members who have demonstrated by their example and conduct an abiding commitment to excellence in medical care, education or research, and in service to their community and the ACP. The 2022 Laureate award winners was Col (Ret) Gregory P. Melcher. It was an honor to recognize them for their numerous achievements and ongoing support of our chapter!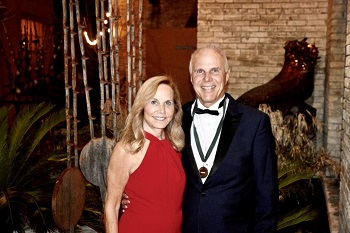 2023 Chapter Excellence Award
We are pleased to announce that our chapter is in receipt of the Silver Level of the 2023 Chapter Excellence Award! Only 11 chapters received the Silver Award. The award recognizes chapters that achieve excellence in chapter management. In order to achieve the Chapter Excellence Award, chapters must meet nineteen Bronze criteria and seventeen Silver criteria. Criteria include such activities as undertaking efforts to increase advocacy efforts, collaborating with stakeholders to increase visibility of the ACP, holding competitions for members, providing chapter financial reports to members, having Medical Student and Resident/Fellow members on the Governor's Advisory council, retaining transitional and unpaid members, giving awards to chapter members.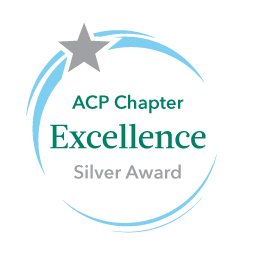 Award Archives
Laureate Awardees | Chapter Award History | Air Force Chapter College Awards