You are here
News & Meetings
News & Meetings
Upcoming Events and Meetings
VA Chapter Early Career Physicians "Happy Hour"
(Resident/Fellow and Student Members Invited)
Thursday, November 18, 2021 | 7:00 PM
Topic: "Coaching, Mentorship, and Sponsorship for the Early Career Physician"
Guest Speaker: Ana Maria Lopez MD MPH MACP
Dr. López is Professor and Vice Chair of Medical Oncology Sidney Kimmel Medical College and Chief of Cancer Services at Sidney Kimmel Cancer Center - Jefferson Health –New Jersey. Dr. López joined Jefferson in 2018 from the Huntsman Cancer Institute in Salt Lake City, UT, where she was Director of Cancer Health Equality and Inclusion and served as Associate Vice President of Health Equality and Inclusion at the University of Utah Health. A board-certified Medical Oncologist, Dr. Lopez's clinical expertise is in women's malignancies, integrative medicine and oncology, and telehealth. Dr. López is President-Emeritus of the American College of Physicians, the largest medical specialty organization in the U.S. Her strong commitment to health equity is reflected in her work with the American Society of Clinical Oncology as former Chair of the Health Equity Committee and with the Association of American Medical Colleges where she serves as Member of the Steering Committee of the Group of Women in Medicine and Science. Her areas of expertise and research focus include cancer prevention, integrative oncology, and innovations in healthcare.
---
Past Meetings
2021 Virginia Chapter Scientific Meeting
November 12-13 | Virtual Meeting
Resident Abstract Competition
The Chapter's Resident/Fellow Member abstract competition was held virtually on Saturday, October 16. The presenters were from Inova, UVA, VCU, EVMS, VTC, Naval Medical Center Portsmouth and Norton. A total of 105 abstracts were submitted and, after those abstracts were blinded, 42 were selected by reviewers to present at the virtual program. The following were chosen to represent the Chapter for the national abstract competition being held during Internal Medicine 2022 in Chicago, April 28-30: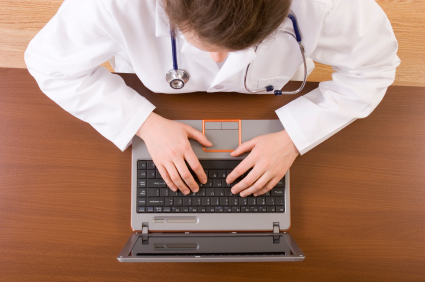 Research – Jenna Schlefman MD – UVA – Does BMI Really Matter? Debunking the BMI Myth in Cancer Outcomes
Clinical Vignette – Patrick Willard DO – VCU – Multiple Myeloma Presenting as Polyarticular Effusion: A Case Report
Quality Improvement – Jenna Schlefman MD – UVA – Discharge Checklist Reduces Length of Stay in Patients with Acute Myeloid Leukemia
High Value Care – Zein Aburish MS – VCU – We're Made of Enzymes, Not Money: Stemming Unnecessary Testing of a Benign Liver Enzyme Elevation
Other winners were:
Research - Dan Park MD – VCU – Bristol Stool Scale as a Determinant of Hepatic Encephalopathy Management with Inpatients and Outpatients with Cirrhosis
Bennett Wisner MS – UVA – Assessing the Utilization of Inpatient eConsults During COVID-19
Clinical Vignettes - Daniel Shields DO – NMCP – Secondary Hemophagocytic Syndrome: A Case Report
Alan Turner MD – VCU – Hiding in Plain Sight: IV Iron Infusion and Hypophosphatemia
Sarah Schimming DO – VTC – A Common Disorder with a Tricky Presentation: A Case of Cobalamin Deficiency Masquerading as Pseudo-Thrombotic Microangiography
Marva DO – VTC – Osmotic Demyelination Syndrome: A Twist on a Timeless Classic
Pooja Chawla MD – VCU – Trimethoprim-Sulfamethoxazole-Induced Aseptic Meningitis and Acute Liver Injury
Angel Morvant MD – UVA – Expect the Unexpected: Diagnosing a Rare Cause of Anemia
Bansi Patel DO – EVMS – The Clot Thickens: Procedures can be a Pain in the Neck
Randy Bitrus MD – VCU – Compression Therapy for Idiopathic Persistent Macroglossia Quality Improvement
Chelsea Lau MD – UVA – Standardized Interventions Using QI Tools are Associated with Fewer Pulmonary Exacerbations in Patients with Cystic Fibrosis
Ibrahim Mohsin MD – Norton – Targeted Temperature Management in Post-Cardiac Arrest Patients Following Return of Spontaneous Circulation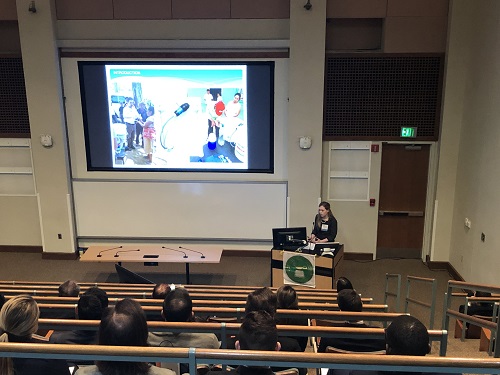 News You Can Use: Recent Studies that Have Changed my Practice
AAPI Discrimination: A Physician Perspective
Improving Organization Wellness for Women in Health Care