---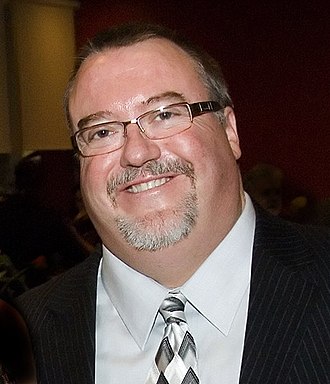 T Brian Callister, MD, FACP, ACP Governor
---
Governors Message
Friends and Colleagues,
As we hunker down and learn "social distancing" due to the COVID-19 pandemic, I hope that this letter finds you and your family safe and well. This is a difficult time for all of us, but I want to assure you that despite our "distancing," you are not alone. In addition to many of the resources available through the CDC, Johns Hopkins, and others, I wanted to make you aware of some ACP resources that may be helpful to you right now – please click on the link below to access an excellent COVID-19 physician's guide, practical tips for your practice, and much more:
https://www.acponline.org/clinical-information/clinical-resources-products/coronavirus-disease-2019-covid-19-information-for-internists
Unfortunately, the ACP annual meeting in Los Angeles scheduled for April 23rd - 25th has been cancelled as you probably are aware, but ACP is always available to you online and through our Nevada Chapter. Please don't hesitate to reach out and to utilize the great resources available to you as a member!
On a lighter note, I am delighted to report to you that our Nevada ACP Chapter continues to move forward as we strengthen our commitment to Internal Medicine, our patients, and our IM physician family. Our membership continues to grow, and we remain focused on education and support for our IM and IM subspecialty physicians as well as our IM resident physicians. We are also expanding our efforts to showcase IM as a career choice to our medical students throughout the state.
Our Nevada ACP Chapter annual meeting and scientific session held in November in Las Vegas was a huge success. We enjoyed and learned a great deal from high caliber educational sessions put on by a slate of excellent speakers from around the country and from around our state. It was a diverse and rich educational experience. Please join me in congratulating the winners of our Doctors' Dilemma competition from UNR Med, Drs. Tee Jeter, Saila Pisipati, and Steven Pinto and our Abstract Poster competition winners Ashan Hatharasinghe, MD, Eric Jensen,MD, Zahra Ismail and Taylor Baker.
Although the winning Doctors' Dilemma team as well as the winning abstract/poster students and residents will not be competing in the ACP national/international competitions in Los Angeles at our annual meeting due to COVID-19, we remain very proud of them! I would also like to personally thank Drs. Sandyha Wati, Jeff Murawsky, Aditi Singh, and Kartika Shetty for their tireless efforts in making this year's meeting such a huge success, and a special thanks to Dr. Shetty for hosting our meeting at Mountain View hospital. I would also like to thank our Executive Director, Jeanne Tremaine, who made it all possible.
In other news, many of you may have noticed that ACP has officially released its' new vision for Healthcare in the United States. This series of articles titled "Better is Possible: The American College of Physicians' Vision for the U.S. Health Care System" was released as a supplement to the January 21st edition of Annals of Internal Medicine. I strongly suggest that you familiarize yourself with these policy papers as they are already a critical piece of the college's public policy strategy for the immediate future. I would certainly love to hear your feedback and thoughts on these policy papers and ACP's position in general on these issues moving forward.
With regard to ACP activities at the national level, I have made it a priority to represent you and our Nevada chapter with not only a "seat at the table" but with as large and effective a voice as possible. With this priority in mind, I wanted to let you know that I have been elected to ACP's Executive Committee of the Board of Governors and have also been appointed to the Governance Committee of ACP. Within these forums, I am hopeful that I can represent our membership's views, issues, and needs with increased effectiveness and success. With the COVID-19 pandemic in our midst and the challenges it brings, I will be actively fighting to be a voice for you on the front lines of this crisis and will be an advocate for you in obtaining the resources and assistance that you need. Finally, I'll do my best to communicate any and all critical information on this crisis back to you as a Nevada ACP member. As always, I am humbled and grateful for the opportunity to serve you as your Governor and for your ongoing support and encouragement. Please stay safe during this difficult time!
Respectfully,
-Brian Callister
---
NEWS FROM THE NATIONAL ACP OFFICE - Resources
COVID-19 Well-being Resources for ACP Chapters
ACP has developed the following educational content that is freely available to the healthcare community as a public service of ACP in response to the Coronavirus outbreak.
Novel Coronavirus: A Physician's Guide This online learning activity can be easily accessed on handheld devices and provides a clinical overview of infection control and patient care guidance.
Coronavirus: What the Clinician Needs to Know This podcast was produced by Core IM in collaboration with ACP, and includes an interview with Dr. Christina Fiske, infectious diseases subspecialist at Vanderbilt University Medical Center.
For these coronavirus education activities, ACP members may report their learning time for CME credit without charge. Please feel free to share these resources with others in the health care community.
For additional information, contact Laura Baldwin
Coronavirus Disease 2019 (COVID-10)
Coronavirus Disease 2019 (COVID-19): Information for Internists | Clinical Resources & Products | ACP
Telemedicine: A Practical Guide for Incorporation into your Practice (2 CME/MOC)