---
---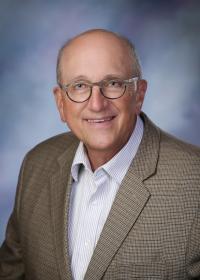 Steven J. Gerstner, MD, FACP, ACP Governor
---
Governor's Message
Colleagues,
Spring is finally here and so ends the winter doldrums of snow (hopefully), cold (I think), and influenza (fingers crossed). After a season where Billings was setting records for a number of days without hitting 60 degrees, I am ready for some sunshine!
But, before winter was over our chapter held its winter hospitalist meeting in Whitefish, the first hospitalist meeting we have had for several years. Matt Hartman and Chris Dietrich put together a very strong itinerary and the meeting was attended by approximately 20 physicians. The meeting was a success and already plans are being made to hold the meeting in Whitefish again next year!
Mike Spinelli and I attended the Board of Governors meeting which was held in San Diego just before the ACP Internal Medicine meeting. After a morning of updates, the business meeting was held where the resolutions that you received for comment were discussed and can be reviewed through the ACP website. The following day we were joined by Carrie Reisig for a chapter development workshop where ACP priorities were reviewed – valued professional identity, membership growth and engagement, intentional focus on DEI, and innovation and strategic alignment.
The ACP Internal Medicine Meeting was just held, again a fabulous session of attending amazing lectures, meeting old friends, and making new ones. Nearly thirty Montana chapter members attended, most of whom were at the Northwest Chapters Reception. Some colleagues we can be proud of:
Rich Lai, who gave a lecture on Rheumatology for the Hospitalist
Alyssa Burkhart who was a faculty for a POCUS pre-course and was an instructor in the ultrasound guided thoracentesis workshop
Jason Kunz who presented his Early Careers Poster "Confidence through Simulation, Training Code Team Leaders"
Luke Conlon who presented his resident poster "Prophylaxis Against PJP in HIV-negative Patients: A Case Report"
All who achieved FACP status over the past year. I was so pleased to accompany Rich Lai and Erica Bruen on their walk at the convocation ceremony
Zachary Matsko in advance for attending the upcoming Leadership Day in Washington DC
I am so grateful for the support of our Governor's Council who took an evening to meet with me virtually this spring, their wisdom and help is much appreciated! I especially want to thank Carrie Reisig. After hearing what some chapters experience, I have gained even more appreciation for Carrie's expertise and what she does for us. We are truly fortunate to have her!
I wish you all a fantastic summer and look forward to seeing you at our Chapter meeting in Great Falls in September!
Steve Gerstner MD FACP
ACP Governor, Montana Chapter
---
Congratulations to all the ACP Internal Medicine Meeting participants!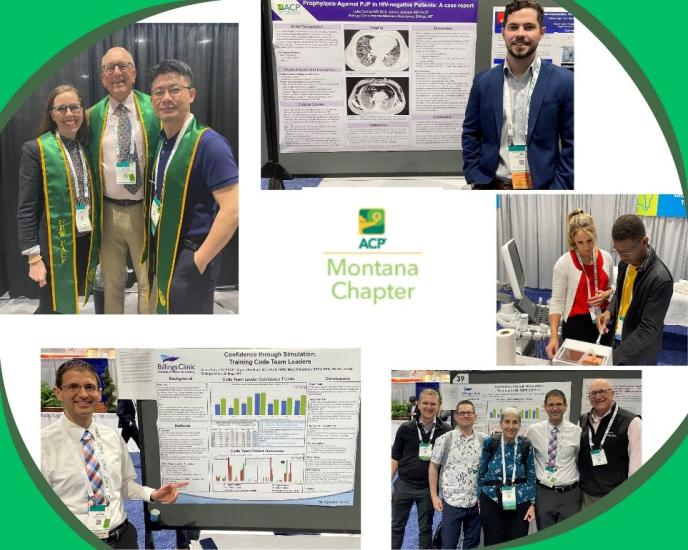 Fun Time at the Northwest Regional Reception!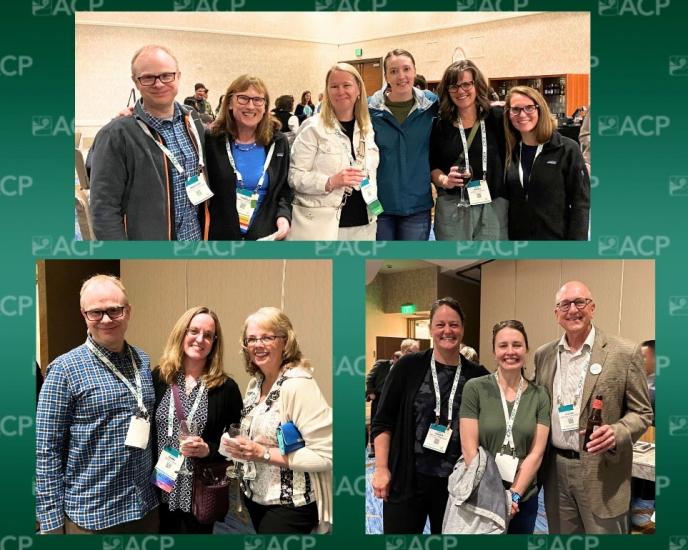 Hospitalist Meeting at Grouse Mountain Lodge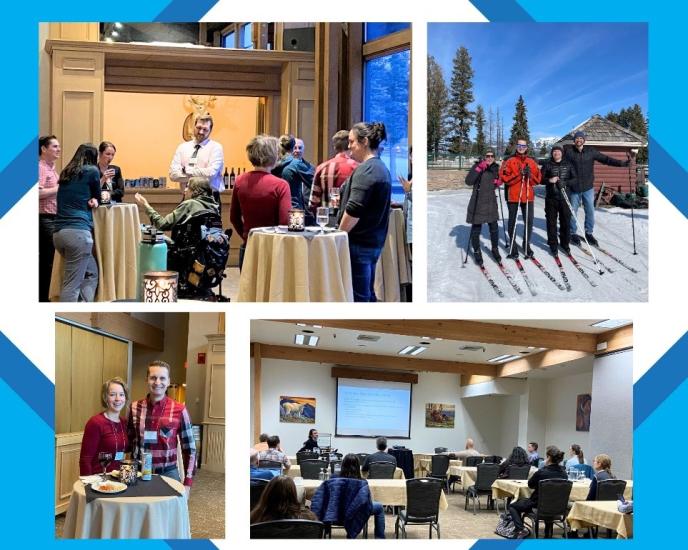 ---
Women in Medicine Social
Thanks to Katherine Dietrich for organizing this special event for women in medicine!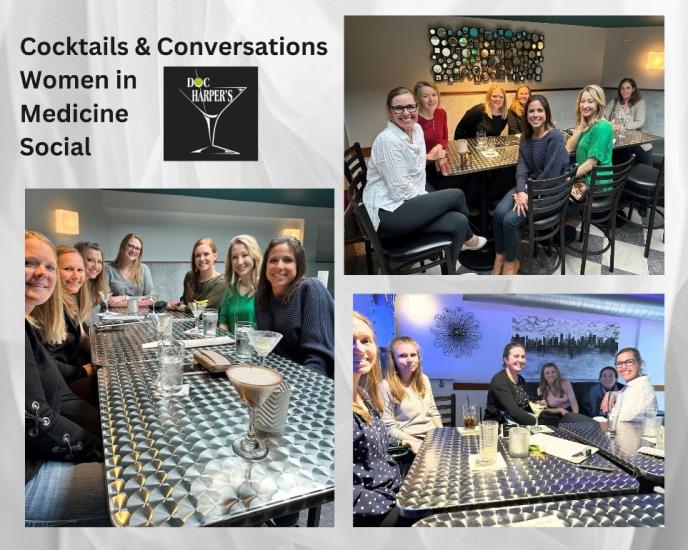 ---
WWAMI Workshops
Special thanks to Pam Hiebert for all her hard work organizing the various WWAMI events!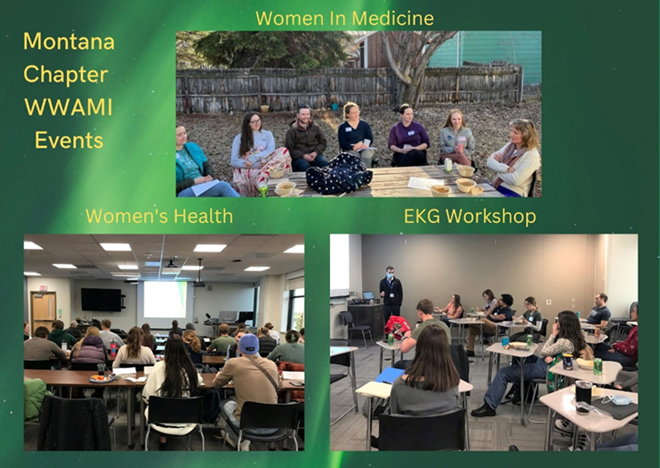 On April 25, the Montana chapter hosted our annual Women in Medicine dinner for first year medical students and women physicians. This year the women students invited some of their male classmates to hear about struggles unique to women and to promote allyship. We discussed gender pay gaps and negotiating skills. The women talked about microaggressions and other harassments they have experienced. We discussed family issues, having children and work life balance. We emphasized the importance of mental health and finding a mentor.
On October 27, the Montana Chapter sponsored a pizza dinner and lecture by Dr. Claire Putman Obstetrician/Gynecologist entitled Understanding Abortion: The Who, What and How Abortion Impacts the Health of Women and Society. Dr. Putnam has practiced OB/GYN for 20 years. She gave a dynamic presentation of her experiences of delivering obstetric care in tragic circumstances. She explained how criminalizing abortion negatively impacts patients, physicians, and the healthcare infrastructure. She also recommended approaches to improve health and decrease abortion rates.
The Montana Chapter hosted an EKG workshop for the second-year med students. Dr. Alex Taylor cardiologist reviewed EKGs and then we showed the students how to hook up an EKG on a student volunteer. We showed artifact and lead reversal and right sided EKG. The students are appreciative and enthusiastic.
---
Congratulations on Your Advancement to Fellowship!
Bradley D Fuller, MD FACP - Billings
Matthew F Hartman, MD FACP - Billings
Jeremy K Jennings, DO FACP -Whitefish
ACP Fellowship is a great opportunity to join a distinguished community of internal medicine physicians from a variety of different career paths and practice settings. Your trusted FACP colleagues will be a source of support and inspiration for you throughout your career. The FACP credential provides you with access to opportunities to enhance your career including but not limited to eligibility for leadership positions within the ACP at the chapter and national levels.
To review the pathways for advancement to Fellowship, please visit https://www.acponline.org/node/290773
---
Thank you for joining the Montana Chapter!
Joshua Duchesne, MD - Whitefish
Emily Entz, Medical Student - Bozeman
Jacob Meek, Medical Student - Missoula
Nathaniel Session, Medical Student - Bozeman
Kaylee Stein, Medical Student - Bozeman
Dylan Thomas, Medical Student - Helena
---
Save the Date!
Montana Chapter Meeting, September 14-16, 2023, Benefis Hospital, Cameron Auditorium, Great Falls. More information available soon!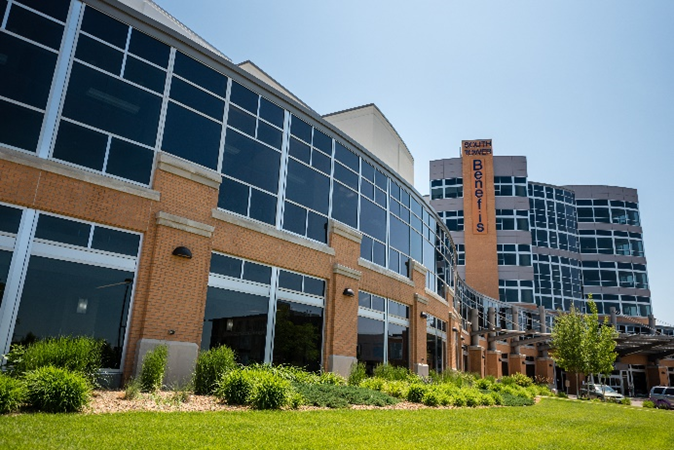 ---
Montana Chapter Financial Report
As of May 2023, the financial statements for the Montana Chapter show an income of $39,473.60, expenses totaling $34,319.88 with a net income of $5,153.72.
A detailed statement is available by contacting the Montana Chapter treasurer, Brad Bergman, MD FACP.
---
Advocacy
Advocates for Internal Medicine Network

Join more than 15,000 colleagues in the Advocates for Internal Medicine Network (AIMn) in advocating for the interests of internal medicine in Washington, D.C. The AIMn program is for ACP members interested in participating in federal advocacy. It is designed to help members engage with their federal lawmakers on policy issues important to ACP and internal medicine.
Please let us know if you are interested in joining the Montana Chapter Health and Public Policy Committee or if you have any special connections with Montana's elected officials.