You are here
News and Meetings
News and Meetings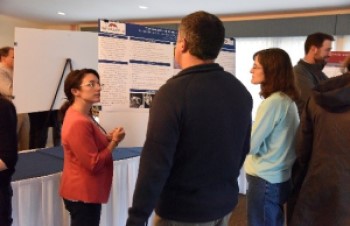 Upcoming Meetings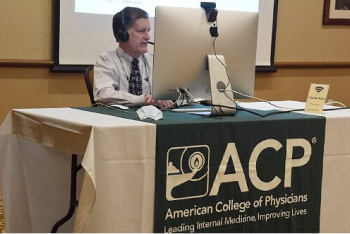 2021 Maine Chapter Virtual Annual Scientific and Chapter Meeting
Friday, September 17 and Saturday 18, 2021
We are happy to announce registration for the ACP 2021 Maine Chapter Annual Scientific Meeting "Catch the Latest Infectious Diseases Updates" is now available. Although the meeting is virtual again this year we are excited about the presentations that focus on "Infectious Diseases" and another on Racial Disparities.
The Scientific Meeting's Opening Remarks will be Friday, September, 17, 2021 at 12:45 pm and will conclude with the poster presentations at 5:15 pm. The meeting will resume on Saturday morning with opening remarks at 7:45 am and will conclude following the awards around 12 pm.
---
Past Meetings
2nd Annual Richard Engel, MD Primary Care Symposium
We held our second annual Richard Engel Primary Care Symposium in March 2021, which was a tremendous success. The Symposium included a keynote by ACP Board Of Regents, Chair Heather Gantzer, MD MACP on "Restoring the Note", talks on Hepatitis C management and Substance Use Disorder Screening and our first Story Slam.
Michael LaCombe, MD MACP
Robert Aranson, MD FACP
Beth Garbitelli, Medical Student
Renee Fay-LeBlanc, MD FACP
Malual Mabur, PA-C
Lesley Fernow, MD FACP
Richard Kahn, MD MACP