You are here
News and Meetings
News and Meetings
Upcoming Maine Chapter Events

Medical Student & Resident Registration for 2nd Annual Richard M Engel, MD Primary Care Symposium
Date: Wednesday, March 24, 2021
Save the Date: Maine Chapter Virtual Annual Scientific and Chapter Meeting
Date: Friday, September 17 and Saturday 18, 2021
See Flyer for Details
---
---
Maine Virtual Chapter Meeting
September 25 & October 31, 2020
Meeting Information
Register Now!
For more information, contact Warene at mainechapteracp@gmail.com.
---
COVID-19 Resources
COVID-19 Maine Update
ACP COVID-19 Resources
---
ACP New Vision for US Health Care
Maine Chapter Members,
You are probably aware of ACP's comprehensive outline "Better is Possible: The American College of Physicians Vision for the U.S. Health Care System". The policy papers outline ACP's vision for a better health care system for all. To view the policy papers click on the links below:
A Call to Action from ACP
Reducing Barriers to Care and Addressing Social Determinants of Heatlh
Coverage and Cost of Care
Health Care Deliveryand Payment System Reform


If you have questions or would like additional information please contact either me (Rebecca Hemphill, Maine Chapter Governor, HEMPHR@mmc.org) or Hani Jarawan, (Maine Chapter HPPC Chair hanijarawan@gmail.com).
---
Maine Chapter Receives 2020 Chapter Excellence Award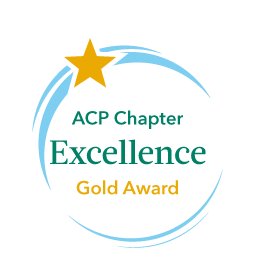 I am pleased to announce that our chapter is in receipt of the Gold Level of the 2020 Chapter Excellence Award! The award recognizes truly extraordinary chapters that surpass excellence in chapter management. We are in the company of 34 other outstanding chapters. In order to achieve the Gold Level of the Chapter Excellence Award, chapters must meet twenty-one Bronze criteria, fourteen Silver criteria and multiple Gold level activities. Criteria include such activities as holding a volunteerism/community service activity, holding multiple stand-alone meetings, having revenue sources outside of dues and meeting registration fees, implementing a strategic plan, implementing a formal recruitment and retention plan and measuring outcomes, conducting various activities for Medical Students, Residents and Early Career Physicians. I would like to extend a special thanks to those chapter members who assisted us in all of these endeavors! For their hard work and dedication, we received this award.
---
Vision for the Future Commission
The draft report is ready for review and comment.
---
2018 Leadership Day - Maine Chapter
Maine Chapter ACP Participates in Leadership Day 2018 - Highlights
---
Top 10 Things You Need to Do for the QPP under MACRA
Read about it here
---
ACP Publishes New Paper on Social Detriments of Health
Read more about it in the Annals of Internal Medicine here.
---
Continuing Board Certification: Vision for the Future Survey
Continuing Board Certification: Vision for the Future is a collaborative effort that brings together multiple stakeholders to envision a system that is responsive to the needs of those who rely on it and that is relevant, meaningful and of value to physicians.
This 'Vision Initiative' includes physicians, professional medical organizations, national specialty and state medical societies, hospitals and health systems, the general public and patients, and the 24 Member Boards of the American Board of Medical Specialties (ABMS). Together, they comprise a Commission that will lead the effort throughout 2018 and early 2019.
The Commission invites input from all stakeholders. By participating in a brief survey regarding the future of board certification, you will help inform the future of board certification. The survey will remain open for comment until April 30, 2018. We encourage you to complete the survey, if you have not done so already, and share it with your organizations and colleagues for them to participate as well.
---
Meeting Presentations and Photos
2018 Chapter Meeting Presentations and Posters
2017 Chapter Meeting Presentations
2016 Chapter Meeting Presentations
2015 Maine Chapter Meeting Presentations
---
Governor's Newsletters
November 2020
May 2020
November 2019
May 2019
November 2018
June 2018
February 2018
July 2017
Governor's Newsletters Archive
Chapter Communications