You are here
News and Meetings
News and Meetings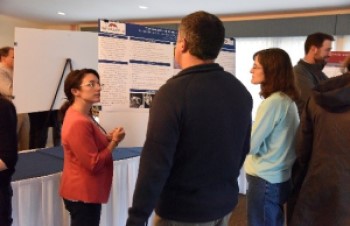 Upcoming Events and Meetings
Women in Medicine Networking Event
Wednesday, October 26, 2022 | 6-8:00pm
RSVP for Location
Please join us for a Women in Medicine event on Wednesday 10/26, from 6-8 PM. The goal of this event is to build community, network, and grow a supportive group of women in general internal medicine and its subspecialties, as well as students interested in pursuing a career path in this area of medicine. There is no formal programming for this evening, and we welcome you at any point.
Please rsvp to IMCHIEFS@MAINEHEALTH.ORG . We will have beer/wine/etc and heavy appetizers. Kathleen Fairfield is hosting this event at her home
---
Past Meetings
2022 Maine Chapter Annual Scientific Meeting
September 23-25, 2022 | Atlantic Oceanside Hotel & Conference Center
Click here to access the meeting hub, meeting materials, and session recordings. Contact chapter directly to claim CME.
---
3rd Annual Richard Engel, MD FACP Primary Care Symposium
March 23, 2022 | Dana Center/MMC Portland
---
2021 Maine Chapter Town Hall Meeting
November 17, 2021 - Meeting Minutes
---
2021 Maine Chapter Virtual Annual Scientific and Chapter Meeting
Friday, September 17 and Saturday 18, 2021
Chapter Awards:
---
2nd Annual Richard Engel, MD Primary Care Symposium
We held our second annual Richard Engel Primary Care Symposium in March 2021, which was a tremendous success. The Symposium included a keynote by ACP Board Of Regents, Chair Heather Gantzer, MD MACP on "Restoring the Note", talks on Hepatitis C management and Substance Use Disorder Screening and our first Story Slam.
Story Slam (1 video with all the stories):
Michael LaCombe, MD MACP
Robert Aranson, MD FACP
Beth Garbitelli, Medical Student
Renee Fay-LeBlanc, MD FACP
Malual Mabur, PA-C
Lesley Fernow, MD FACP
Richard Kahn, MD MACP