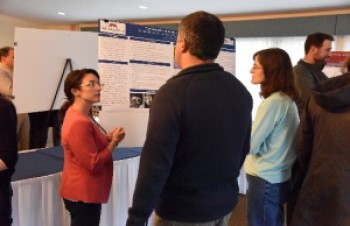 Upcoming Events and Meetings
4th Annual Richard Engel, MD Primary Care Symposium
The Maine Chapter of ACP and Maine Medical Center's Department of Medicine is pleased to announce the 4th Annual Richard Engel, MD Primary Care Symposium.

The Symposium will be presented as a hybrid on
Wednesday, March 22, 2023
8:00 AM - 12:00 PM
22 Bramhall St.
Portland, ME 04102

The 2023 Primary Care Symposium:
Osteoporosis Overview 2023
Emily Demetriou, MD
Grand Rounds Keynote Presenter
Mini Lectures
Panel Discussion
Case-Based Lecture/Review

Click here to register for 4th Annual Richard Engel MD Primary Care Symposium
---
Past Meetings
2022 Maine Chapter Annual Scientific Meeting
September 23-25, 2022 | Atlantic Oceanside Hotel & Conference Center
Click here to access the meeting hub, meeting materials, and session recordings. Contact chapter directly to claim CME.
---
3rd Annual Richard Engel, MD FACP Primary Care Symposium
March 23, 2022 | Dana Center/MMC Portland
---
2021 Maine Chapter Town Hall Meeting
November 17, 2021 - Meeting Minutes
---
2021 Maine Chapter Virtual Annual Scientific and Chapter Meeting
Friday, September 17 and Saturday 18, 2021
Chapter Awards:
---
2nd Annual Richard Engel, MD Primary Care Symposium
We held our second annual Richard Engel Primary Care Symposium in March 2021, which was a tremendous success. The Symposium included a keynote by ACP Board Of Regents, Chair Heather Gantzer, MD MACP on "Restoring the Note", talks on Hepatitis C management and Substance Use Disorder Screening and our first Story Slam.
Story Slam (1 video with all the stories):
Michael LaCombe, MD MACP
Robert Aranson, MD FACP
Beth Garbitelli, Medical Student
Renee Fay-LeBlanc, MD FACP
Malual Mabur, PA-C
Lesley Fernow, MD FACP
Richard Kahn, MD MACP