You are here
News and Meetings
News and Meetings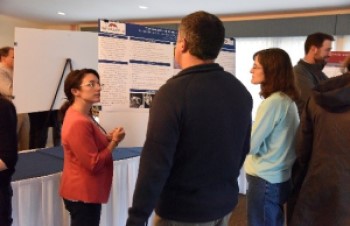 Upcoming Events and Meetings
Internal Medicine 2022: Maine and New Hampshire Chapter Reception
Please join us for cocktails and appetizers. Visit with your colleagues of both the Maine and New Hampshire Chapters
Friday, April 29th 5:30 – 7:30 pm | Fatpour Tap Works
2206 S Indiana Avenue, Chicago, Illinois (4 min walk from Marriott Marquis hotel)
Please advise if you think you will attend:
mailto:mainechapteracp@gmail.com
2022 Maine Chapter Annual Scientific Meeting
September 23 – 25, 2022 | Atlantic Oceanside Resort and Conference Center, Bar Harbor
Vehicle Reservations are now required for certain areas of Acadia National Park.
---
Past Meetings
3rd Annual Richard Engel, MD FACP Primary Care Symposium
March 23, 2022 | Dana Center/MMC Portland
---
2021 Maine Chapter Town Hall Meeting
November 17, 2021
---
2021 Maine Chapter Virtual Annual Scientific and Chapter Meeting
Friday, September 17 and Saturday 18, 2021
Resident's case of the year:
Multiple Small Feedings of the Mind: Clifford Dacso, MD FACP, Kathryn Brouillette, MD, Eugene Liu, MD
d. The Health Effects of Climate Changes in Maine: Rebecca Lincoln, ScD
e. Disease Trends in Maine: Emerging Diseases: Sophie Woolston, MD
f. Robert Smith, MD: Tick Borne Illnesses InMaine: What's New
g. Multiple Small Feedings of the Mind
h. Chapter Awards:
---
2nd Annual Richard Engel, MD Primary Care Symposium
We held our second annual Richard Engel Primary Care Symposium in March 2021, which was a tremendous success. The Symposium included a keynote by ACP Board Of Regents, Chair Heather Gantzer, MD MACP on "Restoring the Note", talks on Hepatitis C management and Substance Use Disorder Screening and our first Story Slam.
Michael LaCombe, MD MACP
Robert Aranson, MD FACP
Beth Garbitelli, Medical Student
Renee Fay-LeBlanc, MD FACP
Malual Mabur, PA-C
Lesley Fernow, MD FACP
Richard Kahn, MD MACP