Governor

Samuel J. Evans, MD, MS, FACP, FCCP
Dr. Evans serves as the official representative of the College for the Hawaii Chapter, providing a link between members at the local level and leadership at the national level. To learn more about Dr. Evans, read his bio.
Welcome Letter | Past Governors | Governor-elect Designee
---
Hawaii Chapter College Awards
Congratulations to our 2021 Abstract Competition winners!
Research
First Place (Resident): Aaron Brown - Extraperioteneal Bladder Rupture Presenting as a Pseudo-Acute Kidney Injury
First Place (Student): Brendan Seto (pictured) - Causally Observed: Evaluating the Methodology of Large, Non-Randomized HCQ Studies
Case Reports
First Place (Resident): Victoria Mank - Cardiac Manifestations of Systemic Lupus Erythematosus
First Place (Student): Jessica Shiosaki - Serum Diagnosis of Early Colorectal Cancer in a Multiethnic Cohort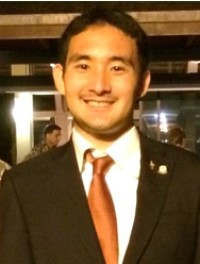 2023 Chapter Excellence Award
We are pleased to announce that our chapter is in receipt of the Gold Level of the 2023 Chapter Excellence Award! The award recognizes truly extraordinary chapters that surpass excellence in chapter management. We are in the company of 54 other outstanding chapters. In order to achieve the Gold Level of the Chapter Excellence Award, chapters must meet nineteen Bronze criteria, seventeen Silver criteria and multiple Gold level activities. Criteria include such activities as having a legislative action plan or agenda, holding a volunteerism/community service activity, holding multiple stand-alone meetings, having revenue sources outside of dues and meeting registration fees, implementing a strategic plan, implementing a formal recruitment and retention plan and measuring outcomes, conducting various activities for Medical Students, Residents and Early Career Physicians.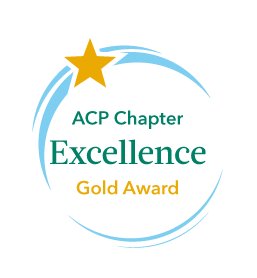 Award Archives
Past Award Winners | Hawaii Chapter College Awards
---