You are here
Public Policy & Advocacy
Public Policy & Advocacy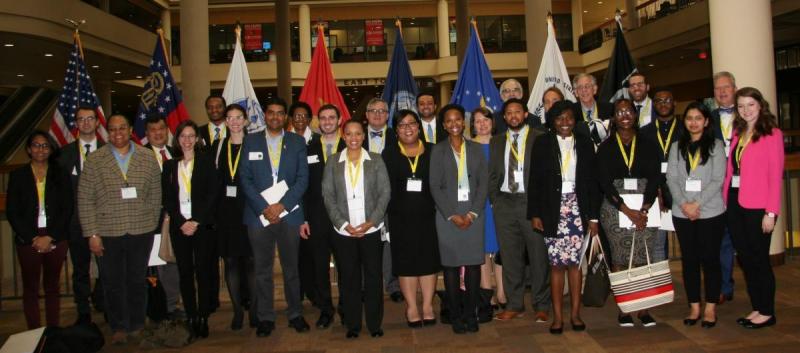 Latest Advocacy News:
Georgia Chapter Advocacy Resources
Call for Resolutions
Spring 2022 Board of Governors Meeting
Are you concerned about a practice or clinical issue or have an idea you'd like to suggest? If so, you might consider submitting a resolution to your Governor or chapter council.
Initiating a resolution provides ACP members an opportunity to focus attention at the ACP national level on a particular issue or topic that concerns them. Participating in the Board of Governors resolutions process provides the ACP grassroots member a voice and allows you to shape College policy that impacts the practice of internal medicine. When drafting a resolution, don't forget to consider how well it fits within ACP's Mission and Goals. In addition, be sure to use the College's Priority Themes to guide you when proposing a resolution topic.
Not sure how to begin drafting a resolution? Researching the College's position on an issue can give you a start. Visit the ACP Online homepage and click the "Advocacy" link in the right-hand, top margin to access ACP policy positions, read about recent ACP advocacy activities, or search ACP's library of policies and recommendations. You also have access to the Electronic Resolutions System (ERS) where you can search past or proposed resolutions. A copy of the resolutions process is available on the ERS, which furnishes more details on formatting resolutions, as well the process for submission, review, and approval.
Members must submit resolutions to the Governor and/or chapter council. A resolution becomes a resolution of the chapter once the chapter council approves it. If effecting change interests you, the deadline for submitting new resolutions to be heard at the Spring 2022 Board of Governors Meeting is October 4, 2021.
Share your good idea with us. Draft a resolution.
Virtual Leadership Day 2021
May 25 - 26, 2021
Leadership Day 2021 was held virtually this year due to the ongoing COVID-19 pandemic.
For more information about the "virtual" Leadership Day 2021, go to: https://www.acpservices.org/leadership-day/what-leadership-day. If you have further questions, please contact Shuan Tomlinson via email (stomlinson@acponline.org) or at 800-338-2746, ext. 4547.
ACP Advocacy Resources
Where the College Stands on key health policy issues, news and recent policy changes.
Visit Legislative Action Center for more information about the new Advocates for Internal Medicine Network (AIMn) and the Richard Neubauer Advocate for Internal Medicine Award.
State Health Policy Pages
Consumer Web site: Affordable Care Act - site provides clear, trusted, concise, and easy to understand information by state, timeline, and patient characteristics (small business, under or over age 65, etc.).
ACA Enrollment - help patients enroll in Health Insurance Marketplaces.
The ACP Advocate - bi-weekly, e-newsletter created to provide ACP members with news about public policy issues affecting internal medicine and patient care.
Electronic Resolution System - find Chapter Sponsored Resolutions.
Member Advocacy - other resources to help members advocate ACP policy.
Public Policy Virtual Library (PPVL) - a repository of ACP's current and historic policies and the Policy Compendium.