You are here
ACP National Abstract Competitions
Medical Students, Resident/Fellows, and Early Career Physicians who are ACP Members are invited to submit an abstract for the National Abstract Competitions.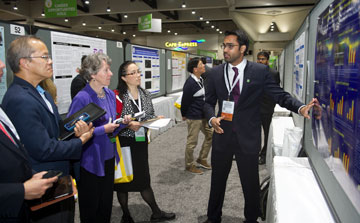 Submission portal will open on October 2, 2017
The top scoring abstracts will be invited to present at Internal Medicine Meeting 2018 in New Orleans, LA
RFM Clinical Vignette Abstract Competition
The deadline has been extended to Monday, November 27, 11:59 PM EST.
You will need your ACP username and password to submit an abstract.
---
Abstract Categories
Basic Research
To improve human health, scientific discoveries must be translated into practical applications. Such discoveries typically begin at the bench with basic research—in which scientists study disease at a molecular or cellular level.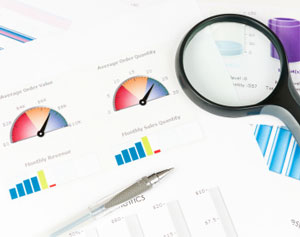 Clinical Research
Patient-oriented research. Research conducted with human subjects (or on material of human origin such as tissues, specimens and cognitive phenomena) for which an investigator (or colleague) directly interacts with human subjects. This area of research includes: mechanisms of human disease; therapeutic interventions; clinical trials; development of new technologies; analysis of existing datasets; epidemiologic and behavioral studies; outcomes research and health services research.
Quality Improvement-Patient Safety
Submissions can report on efforts to improve patient safety or outcomes measurement. Such efforts may be projects developed and initiated to promote patient safety and/or processes that have improved or created a safer environment for patients. Abstracts may also be submitted that relate to the use of outcome data, how to measure and convert data into information.
High Value Care
Projects that focus on: reducing waste in the system (unnecessary testing and treatment or inappropriate setting for care), minimizing harms (radiation exposure, medication side effects), or improving patient care through communication (incorporating patient values and concerns into care plans).
Clinical Vignette
A clinical vignette is a report of one or more cases that illustrates a new disease entity, or a prominent or unusual clinical feature of an established disease. It may include a summary of pertinent patient history, physical findings, laboratory data, or management description.
---
Eligibility
Authors
First authors must be ACP Medical Student Members, Resident/Fellow Members, or Early Career Physician Members in good standing.
If you are not an ACP member, you can join online.
The top scoring abstracts in any category must be prepared to give a podium presentation or to compete in a poster competition at the Internal Medicine Meeting 2018 in New Orleans, LA.
Finalists in the Poster Division must set up their posters in New Orleans, LA, and be on site for the poster judging session.
Only first authors who are Medical Student or Resident/Fellow Members of ACP will receive complimentary meeting registration.
If you cannot attend, you must forfeit your presentation.
Abstract
Original abstracts that either have or have not been presented at other meetings including ACP Chapters/Regions will be considered.
Abstracts previously submitted to the National Meeting are not eligible and are subject to disqualification.
Presentation of original work at the ACP meeting may, however, jeopardize presentation before another society.
Abstracts are eligible if they have been published; however, abstracts based upon full papers that have been published are not eligible.
---
Submission Timeline
---
Presenter Information
Podium Presenter Information
Poster Presenter Information
Medical Students and Resident/Fellow Members selected to compete in the Poster Competitions during the Internal Medicine Meeting 2018 should review the Clinical Vignette & Research Poster Competition Poster Presenter Guidelines document for information on preparing your poster. Early Career Physicians will be invited to participate in an ePoster Showcase. Additional information will be available once all first authors have been notified of the results.
Preparing the Presentation
FAQs for Podium & Poster Presenters
When is my poster presentation?
Resident/Fellow Research posters will be judged on Thursday, April 19, 2018. Resident/Fellow Clinical Vignette posters will be judged on Friday, April 20, 2018.
Medical Student posters will be judged on Saturday, April 21, 2018. A complete schedule with locations and times will be available in January 2018.
The Early Career ePoster Showcase will take place Thursday, April 19 through Saturday, April 21, 2018. ePosters will not be judged.
Where is my presentation?
Posters will be displayed in the ACP Poster Area of the Ernest N. Morial Convention Center.
Will you register me for Internal Medicine Meeting 2018?
Yes! We will register you for Internal Medicine Meeting 2018, and your registration fee will be waived. If you have already registered for the meeting, your fee will be refunded.
Please note
: Only Medical Student and Resident/Fellow Members are eligible for complimentary meeting registration. Resident/Fellow Members must be in good standing (dues paid). Early Career Physicians selected for Podium Presentations will also receive complimentary meeting registration. Early Career Physicians invited to the ePoster Showcase are not eligible for complimentary meeting registration.
If I cannot attend the ACP Internal Medicine Meeting 2018, can a co-author present in my place?
No, only first authors (those who submit the abstract) will be registered for the meeting and invited to present. If you cannot attend, you must forfeit your presentation.
What are my other expenses?
You are responsible for arranging your own travel and hotel accommodations. If you need a hotel room, visit ACP's Internal Medicine Meeting's online Hotel and Travel page.
Will my abstract be published?
Medical Student and Resident/Fellow abstracts will be included on a PDF that will be available on our website. The PDF file will include all winning and finalist abstracts in both the Research and Clinical Vignette categories. Early Career Physician ePosters will be available in electronic format on our website.
Am I eligible for a prize?
Yes! Medical Student and Resident/Fellow Members are eligible to compete for a monetary prize in the poster division. Poster winners will be announced at the Young Achievers Recognition Reception on Saturday, April 21, 2018, from 6:30 pm–7:30 pm. All presenters are invited to attend the Young Achievers Recognition Reception.
What if I have questions?
Please contact the ACP Abstracts Program at 800-523-1546, ext. 2666, or direct at 215-351-2666, or via e-mail at abstracts@acponline.org.
Chapter Winners:
Please contact your
local ACP Chapter
for information about reimbursement of your expenses.
National Winners & Finalists
Local Abstract Competitions
The purpose of publishing these abstract books are to highlight the Residents and Medical Students' research and offer an platform for presenting their work in a formal setting before peers, faculty, researchers and educators.
For information on local abstract competitions, please visit your Chapter Web site, or contact your ACP Governor.