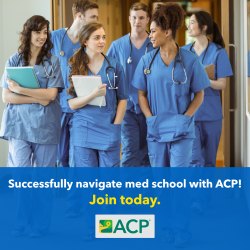 As the new academic year begins, now is the time for your Internal Medicine Interest Group to start planning for your school's student activity fair. It's a great (and easy) way to get first-year medical students interested in the field of internal medicine.
Schedule and promote a "Welcome (Back) Meeting" for students new to the club or those returning to school. This keeps former club members engaged and gives new students the opportunity to help in planning future events. See more IMIG event ideas.
Be sure to utilize ACP's NEW marketing resources for IMIG student leaders which includes: designed, ready-to-use images and content for social media posts; a downloadable IMIG poster; and an engaging presentation about the many career opportunities available in internal medicine.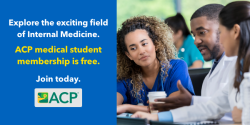 Back to the July 2023 issue of ACP IMpact