You are here
Point of Care Ultrasound (POCUS) for Internal Medicine
Point of Care Ultrasound (POCUS) for Internal Medicine
Internal medicine specialists and subspecialists are using POCUS to improve diagnostic timeliness and accuracy.
ACP recognizes the important role of POCUS to improve diagnostic capabilities in internal medicine, and offers comprehensive ultrasound training for inpatient and outpatient medicine. Explore ACP's live courses and online learning modules developed by experts in internal medicine POCUS.
POCUS Online Learning Activities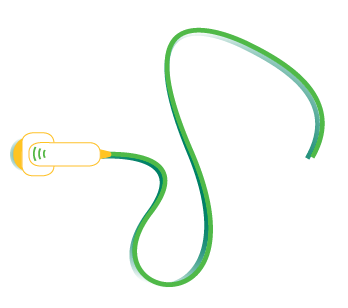 This training series consists of 12 online, self-paced modules based on common applications for POCUS in internal medicine and with an emphasis on image analysis. Use this comprehensive curriculum on its own or as requisite preparation for ACP's hands-on courses to advance your POCUS knowledge and skills.
---
Live Virtual Courses for Physicians
Continue your POCUS learning and become more proficient in practice.
---
Live In-Person Courses for Physicians
Learn core point-of-care ultrasound skills or advance your current skill set.
Pocus Education at Internal Medicine Meeting 2022
POCUS Pre-Courses
April 26-27, 2022
POCUS: Foundational Skills for Internists
Point-of-care ultrasound (POCUS) is an emerging patient assessment tool for internists. This intensive 2-day Pre-Course is designed to teach core POCUS skills to internists who practice in a variety of settings.
If you are excited about the potential for POCUS to expand your clinical assessment skills, join this course taught by internationally acclaimed faculty. Online pre-learning assignments and live lectures will provide a comprehensive foundation of core ultrasound knowledge. Utilizing a small-group, hands-on format, attendees will practice ultrasound scanning on live models to support the development of bedside image acquisition skills.
April 26, 2022
POCUS: Ultrasound-Guided Procedures
Hear from national experts on ultrasound-guided procedures and learn evidence-based approaches and techniques. Topics include ultrasound-guided thoracentesis, paracentesis, lumbar puncture, and vascular access.
April 27, 2022
POCUS: Advanced Skills for Outpatient Practice
Continue your POCUS training and expand your outpatient clinical assessment skills with advanced, hands-on POCUS training from expert faculty. Topics include a PEARLS approach to a multisystem ultrasound physical, AAA screening, skin and soft tissue, and musculoskeletal ultrasound.
POCUS Activities in the Clinical Skills Center
Building Your Ultrasound Portfolio: Images Review and Feedback
POCUS for Beginners
POCUS for DVT Diagnosis
Ultrasound-Guided Central Venous Line Placement
Ultrasound-Guided Lumbar Puncture
Ultrasound-Guided Paracentesis
Ultrasound-Guided PICC Line Placement
Ultrasound-Guided Thoracentesis
---
Additional POCUS Learning Activities
In addition to the training modules, you can find a variety of POCUS-themed podcasts and articles in ACP's Online Learning Center.
---
ACP MEMBERS: Discuss this topic in the Member Forum on Point of Care Ultrasound.