You are here
About the Chapter
About the Chapter
Governor

Robert M. Monger, MD, FACP
Dr. Monger serves as the official representative of the College for the Wyoming Chapter, providing a link between members at the local level and leadership at the national level. To learn more about Dr. Monger, read his bio.
Welcome Letter | Past Governors
---
Awards
James F. Bush - Recipient of the 2021 Wyoming ACP Laureate Award
Dr. Bush received the Laureate Award for his many years of outstanding contributions to medicine. The Laureate Award honors Fellows and Masters of the College who have demonstrated by their example and conduct an abiding commitment to excellence in medical care, education, or research and in service to their community, their Chapter, and the American College of Physicians.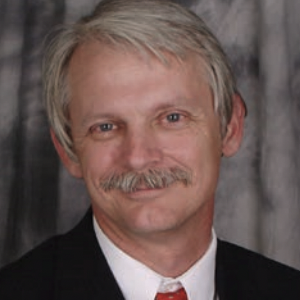 Dr. Sierra Gross recipient of the 2021 Wyoming ACP Early Career Physician Award
Dr. Sierra Gross received the 2021 Wyoming Chapter of the American College of Physicians Early Career Physician Award.
Award Archives
2021 Awards Brochure | Chapter Awardees | Chapter Awards
---
Member News
On November 12th, 2020, the second year Wyoming WWAMI medical students in Laramie presented their summer research projects virtually at the second annual WWAMI research symposium. At the conclusion of the symposium Dr. Monger was proud to present two "Wyoming ACP Excellence Awards" for $500 each to Amanda Galambas from Gillette for "The Pediatric 'Spine at Risk' Program: 9-year Review of a Novel Safety Screening Tool at a Single Institution", and Bradley Lutz of Casper for "Social Interventions in Treatment of HIV/AIDS Population: Cheyenne, Wyoming".
---