---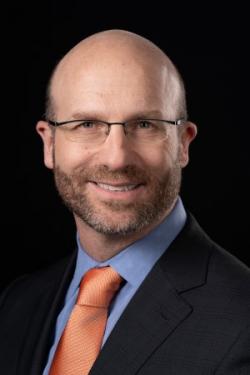 Scott C. Woller, MD, FACP, ACP Governor
---
Greetings from the Governor
Dear ACP Utah Members:
It has been an action-packed quarter since my last update.
It is my privilege to report that the 2023 ACP Utah Chapter Scientific Meeting was an absolute delight. As so many of you who attended experienced, we were regaled with insight and perspective by our nationally renowned Keynote Speaker Dr. Eileen Barrett, MD MACP. In her presentation, "Leveraging Diversity and Inclusion to Improve Outcomes", Dr. Barrett laid bare the tremendous potential that exists for us as physicians and individuals being mindful of inclusiveness in our approach to patient care and everyday life. I was honored to acknowledge our Chapter awardees Dr John P. Burke MD, MACP (Advanced to Mastership), Dr. Mairi Leining, MD (Volunteerism & Community Service Award), Katie Lappé MD, FACP (Laureate Award), Erik Riessen MD, FACP (Distinguished Teacher & Mentor Award), Sonny Win MD, FACP (Chapter Leader Award), Benjamin Harris MD (Resident Recognition Award for Leadership), and Anurag Tripathy (Medical Student Award). Many thanks to Dr. Aaron Crosby, MD, Chair of the Scientific Meeting Committee and all committee members!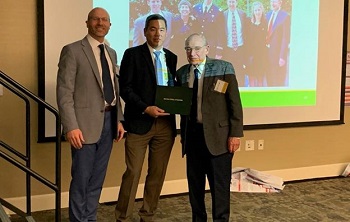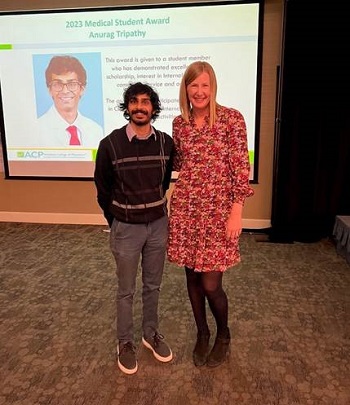 The Poster Competition led by Dr. Emily Signor, MD, FACP was a tremendous success with a total of 46 (!!) poster submissions. It was Julia Gray & Alex Montoya who took away the grand prize this year including finical support to attend ACP2023 in sunny San Diego!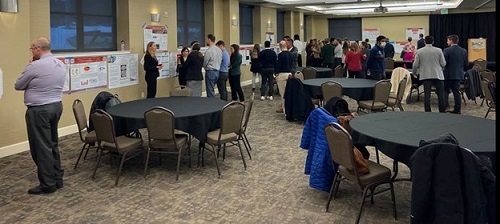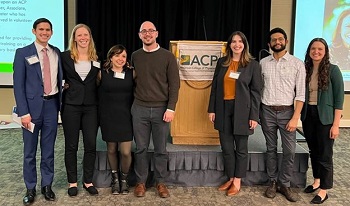 ACP 2023 will be held in Sunny San Diego April 28-30. In addition to amazing CME, you are cordially invited to attend the Utah Chapter Social that will be held Friday, April 28 from 6PM-7PM. It is always a privilege to walk with the new fellows and masters in Convocation. More information below in HOT TOPICS and I would be honored to have you join us.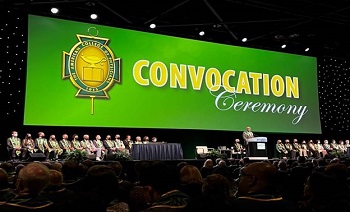 Are you interested in Healthcare Policy that continues to shape how we practice medicine every day and into the future? Please consider joining our Healthcare Policy Committee Leaders at Leadership Day 2023 in Washington DC May 23-24, 2023. Click the HOT TOPICS link below to learn more.
Please reach out to me directly with how you might be interested in being involved and engaged in our Chapter and thank you for all that you do for your patients, colleagues, and the advancement of Internal Medicine.
I wish you and your loved ones an active, healthy, and safe Spring season.
Sincerely,
Scott C. Woller, MD FACP FCCP
---
HOT TOPICS
CALLING ALL EARLY CAREER PHYSICIANS!
The hard work of our membership and retention committee in conjunction with the response from our members led to our Utah chapter being recognized with a top award for the Chapter Challenge Outreach to Unpaid Members! ACP Utah Chapter was presented two (2) $1000 awards to offset the expense for travel of an early career physician to ACP 2023 in San Diego! APPLY here.
SUBMISSIONS CLOSE ON MARCH 24th, so HURRY!!