---
---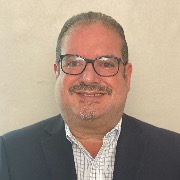 Edwin A. Alicea, MD, FACP, ACP Governor
---
Governor's Message
I want to start this newsletter by thanking the best team any organization could have. Your hard work and dedication have borne fruit. Our activities in Puerto Rico and the United States have sparked enthusiasm and participation from internists, internal medicine residents, and medical students. Last April, several doctors attended the national meeting held in San Diego, California. The conference featured renowned physicians and updated various relevant topics for the medical care of our patients. Residents and medical students were able to present their research projects and clinical cases.
At the local level, we continue to prepare activities that aim to arouse doctors' interest in private practice and hospitals. The profession has diversified, and it is essential to cover everyone's interests. One of our upcoming activities is the educational program Elderly Patient Care & 2023 Clinical Vignettes & Research Abstract Competition (offering 6 AMA PRA Category 1 Credit(s)™) and the 2023 Doctor's Dilemma® Competition. This year, we want to expand this activity and make it attractive to doctors in training and established doctors who have the need but not the time to fulfill their continuing education requirements; hence, this year's competition will offer credits and be hybrid for doctors who are not able to join us in person.
We also continue our efforts to increase our chapter's membership. We urge you to continue supporting our efforts and encourage those who qualify to consider becoming members or fellows.
Puerto Rico Chapter at the 2023 Internal Medicine Annual Meeting Highlights
This year, the 2023 Internal Medicine Annual Meeting took place on April 27 - 29, 2023, at the San Diego Convention Center, San Diego, California. As in previous years, the Puerto Rico Chapter actively participated.
Board of Governor Meeting:
Dr. Edwin Alicea and Mrs. Rina Vega participated in the 2023 Spring Board Governor Meeting and Chapters Staff meeting. The Puerto Rico Chapter was recognized with the Gold Chapter Excellence Award at the awards and recognition luncheon.
Doctor's Dilemma© Competition:
The Team from Hospital La Concepcion represented our Chapter in the National 2023 Doctors Dilemma Competition.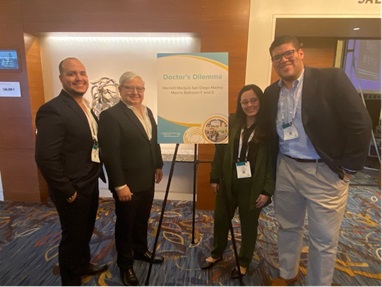 Dr. Ilia V. Vélez, Dr. Luis M. Suárez, Dr. Angel L. Castro, Dr. Amaury Segarra (Hospital La Concepción Program Director)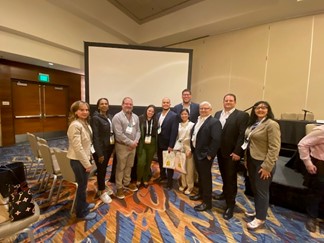 Convocation Ceremony
The new Fellows of the ACP, our New Master of the ACP, Dr. Myriam Allende, and Dr. Edwin Alicea, Governor, represented Puerto Rico in the 2023 Convocation Ceremony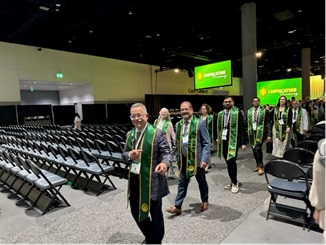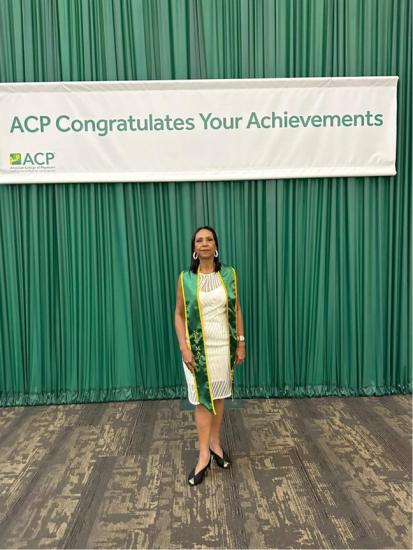 Puerto Rico Chapter Reception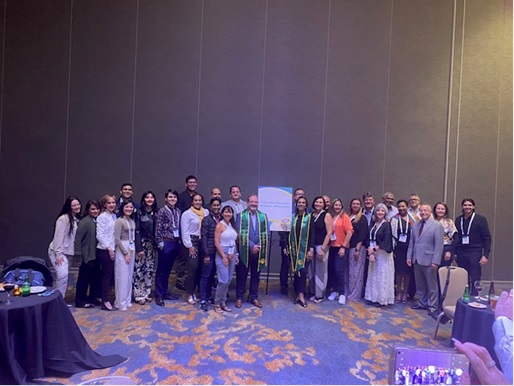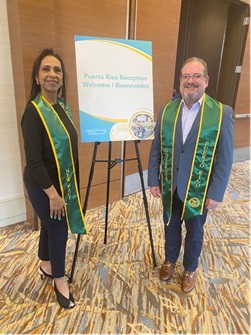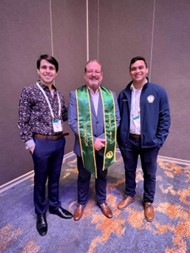 Puerto Rico Representation at the National Poster Competition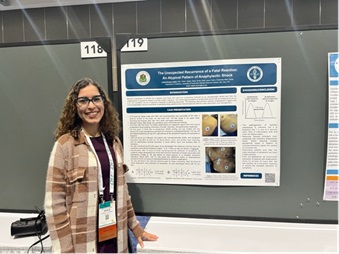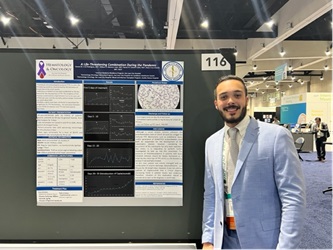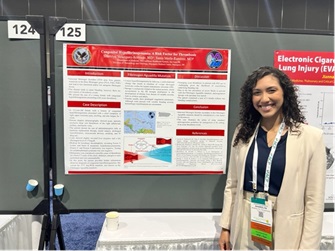 ---
News:
Internal Medicine Residency Showcase for Medical Students
The 2023 IM Residency Showcase, organized by the Internal Medicine Interest Groups of the four medical schools on the Island, took place on September 18, 2023, and September 25, 2023. Over 150 medical students participated in this virtual event. Dr. Edwin Alicea contributed as a guest speaker, presenting ACP benefits for medical students and IM residents. All eight IM Residency Programs in Puerto Rico participated in the event. As in previous occasions, all residencies presented their unique characteristics so that students could match and choose the best fit for them. Congratulations to Mr. Radames Revilla, Puerto Rico Chater Medical Student Committee Chair, and the Organizing Committee for organizing this important event.
2023 Chapter Excellence Award – Gold Winner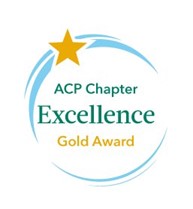 We are pleased to announce that our chapter received the Gold Level of the 2023 Chapter Excellence Award! The award recognizes truly extraordinary chapters that surpass excellence in chapter management. We are in the company of 54 other outstanding chapters. To achieve the Gold Level of the Chapter Excellence Award, chapters must meet nineteen bronze criteria, seventeen silver criteria, and multiple Gold level activities.
We want to take a moment to thank our outstanding Chapter Board of Directors and their Committees for all the hard work that contributed to this recognition.
Upcoming Educational Event
Elderly Patient Care & 2023 Clinical Vignettes & Research Abstract Competition (offering 6 AMA PRA Category 1 Credit(s)™) and the 2023 Doctor's Dilemma® Competition.
Registration is now open for the upcoming event featuring the educational program Improving Elderly Patient Care & 2023 Clinical Vignettes & Research Abstract Competition (offering 6 AMA PRA Category 1 Credit(s)™) and the 2023 Doctor's Dilemma® Competition. This hybrid event will take place on Saturday, November 18, 2023, at the Sheraton Convention Center Hotel and via ZOOM.
How to Register:
All attendees must register, including poster and oral presenters, Doctor's Dilemma® participants, administrative assistants, and guests.
Registration links:
For more information or questions, please contact Mrs. Rina Vega at 787-409-6497 or info@rivsmarketing.com
Save the Date for the 2024 Annual Meeting:
Advances in Internal Medicine
February 29 to March 2, 2024 / Sheraton Convention Center San Juan
18 CME/18MOC Points
Registration opens soon…
---
Wellness Corner
Luzimar Conaway, MD, FACP
Being full-time Internal Medicine physicians with busy schedules and parenting responsibilities is a significant stressor for many of us! That is why the Chapter's Wellness Committee promotes physicians' general well-being through socializing activities that alleviate work burnout. With this objective in mind, our Chapter's Wellness Committee has carried out monthly outdoor activities like "Caminar con el ACP," where fellow physicians can connect, exercise, and enjoy nature, thus reducing stress and anxiety while promoting personal wellness and care.
Also, we want to invite you to join us in our next social activity, "Art and Brunch"! Explore and share with us your artistic abilities while enjoying brunch among fellow medicine colleagues. To register, use the following link: Arts & Brunch Registration. http://r.mail.acpmembership.org/mk/cl/f/sh/7nVU1aA2nfsTSz57z1bDTFAtXfkQfmz/rfHUkOjn06zI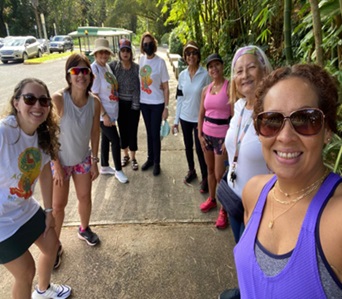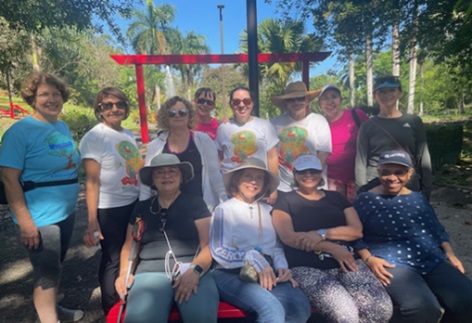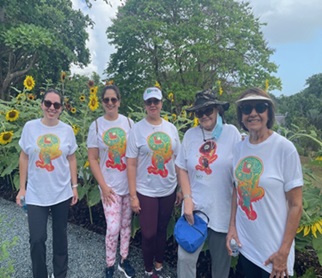 YOUR PARTICIPATION IS IMPORTANT!
Please follow us on:

Editorial Committee:
Edwin Alicea, MD FACP
Luzimar Conaway, MD, FACP
Mrs. Rina Vega