---
---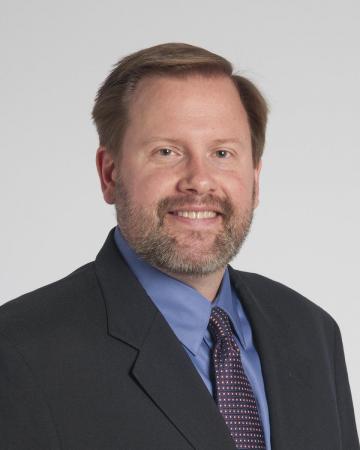 Craig D Nielsen, MD, FACP, ACP Governor
---
Governor's Message
Hello everyone.
Even though we have had an unusually mild winter we still look forward with anticipation to spring. Spring is the time for our national ACP meeting, IM 2023, in San Diego CA. In this newsletter we highlight our Ohio members who will be speaking at the national meeting along with our outstanding early career physicians, residents and medical students who will be presenting their work during the poster sessions. For those who are attending the meeting in San Diego this year we encourage you to stop by and say hello to our faculty and our trainees. We are also looking forward to our annual Ohio /Military chapter reception in San Diego on Friday April 28th from 6:00 to 7:30 PM.
Additional highlights in this newsletter include information on our fall Ohio Chapter meeting and ACP's Leadership Day in May of 2023. We hope to see many of you there at these events as well.
Lastly, I would be remiss if I didn't take a moment to thank all the members of our Ohio Chapters Governor's Advisory Council and Jan Wrassman, our Executive Director, who helps the chapter be as successful as it is. We are proud of having been recognized each of the past 4 years with the ACP Chapter Excellence Gold award - ACP's highest recognition of individual chapters. We could not have accomplished this without such a dedicated team. With this being my last newsletter as Governor I would also like to thank all our members who advance the honorable mission of internal medicine on a day-by-day basis and who help make the chapter so robust. As I transition out of the Governorship, I am reassured that the chapter will move in an even greater positive direction as our new governor, Moises Auron, takes over the reins at the end of April.
Thanks again to all.
With much appreciation,
Craig Nielsen
---
Ohio/Air Force Combined Scientific Meeting
The 2023 Ohio/Air Force Chapters Scientific Meeting is scheduled for Thursday and Friday, October 19th and 20th at The Greater Columbus Convention Center. We will be holding Ultrasound Sessions on Thursday as well as Drs. Dilemma and the student poster competition. Friday will be a full day of sessions along with the Resident/Fellow poster competition.
Judges are needed for the poster competitions. If you are interested, please reach out to our Executive Director, Jan Wrassman
---
2023 Ohio Abstract Competition
We are currently accepting abstracts for both Medical Students and Resident/Fellows who are members of the Ohio Chapter. The deadline to submit is midnight, Sunday, April 30th. Please visit the Ohio Chapter website for rules and submission form. The first-place winners in each category will have the opportunity to compete during IM2024.
---
Call For 2023 Chapter Award Nominations
We are accepting nominations for our 2023 Chapter Awards. Awards Chair, Debra Leizman is looking for nominations for Laureate, Master Teacher, Internist of the Year and Volunteerism/Community Involvement. The requirements for each award as well as a lit of previous winners can be found on the Ohio Chapter website. Please send your nominations to either Debra Leizman or Jan Wrassman. Winners will be celebrated at the Awards Reception on October 19th in Columbus.
---
Internal Medicine 2023
IM2023 is taking place April 27th-29th in San Diego, California. The Ohio/Military Chapters reception will be held Friday, April 28th from 6-7:30 pm, Marriott Grand Ballroom Section 5, Marriott Marquis San Diego Marina (the host hotel). Please be sure to stop in to mingle with your colleagues and to celebrate our members success over the past year.
Ohio IM Members/Non-members Serving as Faculty
Pelin Batur, NCMP, MD, FACP
A Complete Contraceptive Toolkit: What's New in Contraception?
Thursday, 4/27/23 8:00 am – 9:00 am
Thursday, 4/27/23 11:00 am – 12:00 pm
Does This Abnormal PAP Test Need Follow Up? A Case-Based Approach to Personalized Cervical Cancer Prevention Using New Result Management Guidelines
Friday, 4/28/23 1:30 pm – 2:30 pm

Michael Emery, MS, FACC, MD
Cardiovascular Screening of Athletes
Thursday, 4/27/23 7:00 am – 7:45 am

Ellen Gelles, MD, FACP
Caring About Sharing: Maintaining Patient Privacy While Improving Communication through the Electronic Health Record
Thursday, 4/27/23 11:00 am – 12:00 pm

Ileana Pina, MPH, MD
Decompensated Heart Failure with Preserved Ejection Fraction (HFpEF): From Hospital Admission to Discharge
Friday, 4/28/23 1:30 pm – 2:30 pm
Please cheer on your OSU Drs. Dilemma Team representing the Ohio Chapter! Team members are Scott Friedland, Gabriel Kirsch, and Steve Scarfone.
We are fortunate to have a large group of members who have been invited to present posters during IM2023. We have 2 Early Career Physicians, 24 Resident/Fellows and 17 Medical Students. You can find the entire list here.
---
Leadership Day 2023
Leadership Day is being held Tuesday and Wednesday, May 23rd and 24th in our nation's capitol. Medical Students must be recommended by their Clerkship Director and Resident's must present a brief statement of why they wish to attend. Attendance is limited and you MUST go through the chapter and be approved to be considered. Anyone not going through chapter approval risks not being reimbursed for travel and may not be able to attend the legislative meetings. Please contact either Houman Varghai, MD, FACP, Chair of the National Advocacy Committee or Jan Wrassman
---
2023 Board of Governors Spring Resolutions
The ACP Board of Governors is currently seeking comments to the 2023 Spring Resolutions that will be voted on during the BOG meeting being held right before IM2023. These resolutions help to shape ACP Policy so please consider commenting on all resolutions. Resolutions can be found on the website with a link to leave your comments.
---
Become an AGA-recognized Educator
The American Gastroenterological Association (AGA) Institute and the Academy for Continued Healthcare Learning (ACHL) have collaborated with expert faculty, Donald Kirby, MD, and Samuel Kocoshis, MD, to develop a training hub to prepare multidisciplinary healthcare practitioners to effectively present customized SBS content, respond to participant questions, and lead sessions that reinforce learning.
Upon entering the AGA Training Portal, you will:
complete an assessment and receive a "report card" directing you to training materials and a personalized mix of resources considerate of your performance.
view expert-developed content highlights.
access ACHL CustomED® to support dynamic educational experiences as you develop customized slide decks.
have the exciting opportunity to opt-in to the AGA educator directory to deliver presentations to other sites, or simply train on materials to present to your team or to meet your own needs.
---
Important Information from ACP National
New ACP Paper Calls for Equal Access to Reproductive Health Care Services
A new position paper published in Annals of Internal Medicine, " Reproductive Health Policy in the United States: An ACP Policy Brief" details new recommendations to ensure patients receive equal access to reproductive health care without undue government interference.
The recommendations are an update and expansion of ACP's paper, "Women's Health Policy in the United States , " which was published in Annals in 2018.
2023 Update: ACP's Legislative, Regulatory, and Advocacy Priorities Webinar
Thursday, March 23, 2023
ACP's legislative, regulatory, and advocacy priorities are always evolving. Join us on March 23, 2023, at 8:00 PM ET, as Shari Erickson, MPH, takes a deep dive into ACP's priorities for 2023 and the role they play in shaping healthcare. Following the presentation, there will be a live Q&A session. You can submit questions in advance when registering.
Shari Erickson, MPH, is ACP's Chief Advocacy Officer and Senior Vice President of Governmental Affairs and Public Policy.
---
Annals of Internal Medicine, ACP Launch New Editorial Fellowship Program
Annals of Internal Medicine and ACP are launching the Annals of Internal Medicine Editorial Fellowship Program on July 1, 2023, for early-career internal medicine physicians interested in academic medicine. The 12-month program is designed as an opportunity to gain insight into the editorial and publishing processes at a highly selective, peer-reviewed journal. Internal medicine physicians in their final year of fellowship training or in the first three years of a faculty position are encouraged to apply for this unique, year-long opportunity.
Accepted fellows will learn about:
the peer-review process,
journals' publication decisions,
scholarly publishing policies and processes,
methods of delivering journal content to the intended audience,
clinical research methodology, and
scientific integrity.
To be eligible, candidates must be ACP members in good standing. More information about the Annals of Internal Medicine Editorial Fellowship Program, including eligibility parameters and the application process, is online
---
Call for Fall 2023 Resolutions
Are you concerned about a practice or clinical issue or have an idea you'd like to suggest? If so, you might consider submitting a resolution to your Governor or chapter council.
Initiating a resolution provides ACP members an opportunity to focus attention at the ACP national level on a particular issue or topic that concerns them. Participating in the Board of Governors resolutions process provides the ACP grassroots member a voice and allows you to shape College policy that impacts the practice of internal medicine.
Not sure how to begin drafting a resolution? Researching the College's position on an issue can give you a start. The just released ACP Board of Governors Resolutions Guide for ACP Members is now available to download and will help, too. The Guide was created to provide members a short overview of the resolutions process essentials and highlights critical ACP online resources you must use.
Once drafted, members must submit resolutions to their Governor and/or chapter council. Chapter council approval to move resolutions forward to ACP national is required. A resolution becomes a resolution of the chapter once the chapter council approves forwarding it to national. If effecting change interests you, the deadline for submitting new resolutions to be heard at the Fall 2023 Board of Governors Meeting is March 30, 2023.
Share your good idea with us. Draft a resolution.
---
How ACP Members Can Support Current Disaster Recovery and Aid Efforts
The earthquakes in Turkey and Syria are being described as the worst in that area in a century. ACP members who wish to provide support in the recovery efforts can help via these organizations
The U.S. non-profit Bridge to Turkiye has a history of supporting cultural and educational initiatives in Turkey, and is working on providing food and water through the Turkish aid organization, Ahbap Association
The Syrian American Medical Society, SAMS a U.S.-based humanitarian agency that works in Syria and related regions, is providing medical aid to victims and hospitals in Northwest Syria.
Additional national and international organizations, with reach in the areas affected by the earthquake, are suggested by the New York Times
---
New Video Series Highlights DEI Grant Projects Funded in Partnership with ACP
A new series of interview-style videos covers the progress of projects that have received grants from the American Board of Internal Medicine (ABIM) Foundation's 2021 Building Trust Through Diversity, Health Care Equity & Inclusion in Internal Medicine program. The grants are funded by the ABIM Foundation in partnership with ACP and other medical organizations.
The first video in the series features Dr. Karina Whelan discussing a new curriculum she is creating for the University of North Carolina that implements a health equity-focused quality improvement project for medical students. The first video is available to watch on the ABIM Foundation YouTube Channel
The next video in the series was posted on Thursday, February 9, 2023.