---
---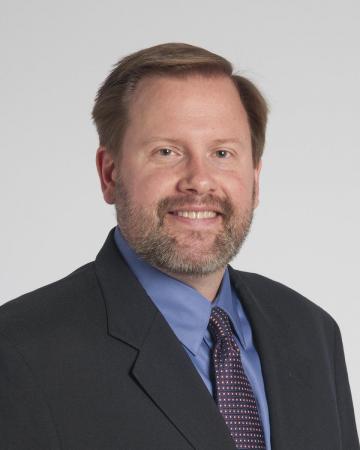 Craig D Nielsen, MD, FACP, ACP Governor
---
Governor's Message
Hello all,
As summer enters its second half, we continue to learn how to live and practice in the "new normal" of the COVID pandemic. We have been proud how the internal medicine community has played a key role helping our communities navigate the pandemic. In light of this, the Ohio Chapter Awards Committee has developed the COVID-19 Hospital Hero Award. Information is outlined below – please consider nominating a colleague. This month's newsletter also outlines the excellent work of the Council of Medical Students. They launched a fundraising effort to buy and distribute face masks for homeless populations around Ohio. A special thanks for their efforts. Lastly, the meeting planning committee made the difficult decision to move our Annual Fall Scientific Meeting from an in-person to a virtual event. I will certainly miss seeing everyone in Columbus, but I look forward to seeing what this new virtual format holds for the chapter. A special thanks to Kevin Goist, our chair of the Planning Committee, who is helping plan this event.
Stay well,
Craig Nielsen
---
Ohio/Air Force Combined Scientific Meeting – October 30-31, 2020
After careful consideration of the current social distancing guidelines, the Planning Committee has decided to pivot to a virtual meeting format for this years' Annual Scientific Meeting. The Committee is working to provide the best meeting possible and plans are underway for two, half-day sessions combining both pre-recorded sessions and live q&a. We will also conduct virtual poster competitions for both the resident/fellows and medical students. The new dates for the meeting will be the afternoon of Friday, October 30th and the morning of Saturday, October 31st. Please watch your email for updated information as it becomes available.
---
Award Nominations
The Awards Committee is now accepting nominations for the first ever COVID-19 Hospital Hero Award. If you have a colleague who has gone above and beyond during the current pandemic, please send Jan Wrassman a brief description of the person and why you think they are a Hospital Hero. The deadline for nominations is September 15th and winners will be announced during the annual meeting.
---
Town Hall
The Annual Town Hall will be held virtually as part of the Annual Scientific Meeting. Additional nominations for open Governor's Advisory Council positions will be taken and voted on at that time.
---
Council of Medical Student Members
The Council of Medical Student Members recently held a Fundraiser to provide masks to be donated to underserved communities throughout Ohio.
Goal: provide masks to protect the homeless population from the pandemic in each major city within Ohio (Cincinnati, Columbus, Cleveland, Dayton)
How much raised: $1620.98
Distribution: Each medical student member individually ordered masks from Buck Mason (money evenly distributed to all major cities)
Took masks to respective locations below with instructions on cleaning and reusing appropriately
Buck Mason produces non-medical masks (inner lining of mask has an anti-microbial coat that will last up to 30 wash cycles)
One-for-one policy: for each mask bought, they donated an additional mask to different communities throughout the country
Location:
-Faith Mission in Columbus
-Van Buren Shelter in Columbus
-St. Vincent de Paul in Dayton
-Lighthouse Sheakley Center for Youth in Cincinnati
-Men's Shelter at 2100 Lakeside with Lutheran Metropolitan Ministry in Cleveland
Future ideas: raise money ($2000 goal) or get item donations to provide other needed supplies including hygiene products (clothing, shoes, feminine products, socks), food, or community supplies (masks, blankets, PPE) for homeless shelters or communities in need
Please watch your inbox for more information on their fundraiser which will be tied to our Annual Meeting.
---
Member Accomplishments
Congratulations to Muhammad Soofi, MD, of Wright State University Affiliated Hospitals in Dayton, Ohio. Dr. Soofi's poster titled "Supraventricular Tachycardia with Aberrancy: A Masquerader for Ventricular Tachycardia" won 1st place for Clinical Vignette at the National ACP ePoster Competition.
Elham Yousef, MD, MBA, FACP, Hospital Medicine, received the Dean's Academic Achievement Award for outstanding academic record at Case Western Reserve University's Weatherhead School of Management. She also received membership to Beta Gamma Sigma, the International Honor Society for Collegiate Schools of Business in recognition of high scholastic achievement.
Andrea Sikon, MD, FACP, received the Division Chief's Recognition Award from the Association of Chiefs and Leaders of General Internal Medicine. This award is given annually to the general internal medicine division chief who most represents excellence in division leadership.
---
Educational Opportunity from ACOG/ASAM
Attend an Online Treatment of Opioid Use Disorder Course for Women's Health Care Professionals (Open to Primary Care Providers)
The American College of Obstetricians and Gynecologists (ACOG) and the American Society of Addiction Medicine (ASAM) have partnered to offer Treatment of Opioid Use Disorder courses health care professionals. These online courses focus on treating pregnant and postpartum patients and equipping professionals with the education needed to obtain the waiver to prescribe buprenorphine.
The blended course format includes four hours of self-paced online learning and four hours of live online learning. Courses are being held this summer, with more courses coming soon. Register today!
---
Wellbeing Opportunities from the Ohio State Medical Association
As a physician leader or staff of a county, regional or specialty society in Ohio, I wanted to let you know about some important programming the OSMA, in partnership with the Ohio Physician Wellness Coalition and The Physician Foundation, is offering virtually this summer to all physicians in Ohio. I mentioned this programming at the spring House of Medicine virtual meeting and now wanted to give you all the details.
As you know, burnout and stress for physicians has been significant for several years and the last few months has increased pressure on them for a variety of reasons. To ensure we are helping the physicians in Ohio with these challenges, this summer we are planning four different virtual well-being gatherings with national speakers. The first virtual session is next Wednesday, June 17. I think you will find the programs and speakers are top quality.
All the information about the programs and registration can be found on OSMA's Physician Well-Being Website
All these events are free of charge to anyone who would like to attend (they will also be recorded). I wanted to make you aware of this great opportunity and I would appreciate any help you can provide getting the word out to your physician members and colleagues. I also hope you will be able to attend as well! Physicians and, really, anyone who works in healthcare will find this information very useful –and it couldn't come at a better time!
---
"MaskPlus6" Campaign Resources for Physicians & Practices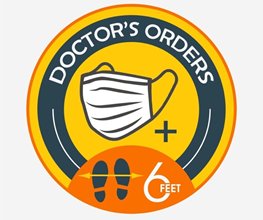 To highlight the importance of mask wearing and physical distancing, OSMA Is proud to partner with Ohio physician organizations to launch a new campaign: Doctor's Orders: MaskPlus6.
As COVID continues to spread across our state, physicians and the healthcare community play a vital role in ensuring the public understands why wearing a mask and staying six feet apart are critical actions to slow the spread of COVID. This message is especially important as state and local health authorities have implemented mask guidelines for certain regions of the state.
Be part of the campaign by sharing a picture of yourself and your team wearing masks on social media and using the hashtag #MaskPlus6.
Sample Posts:
I am an Ohio physician and I wear a mask to help slow the spread of COVID-19. [Community Name], I challenge you to stay six feet apart and wear a mask in public to help keep our community healthy. #MaskPlus6
Staying six feet apart and wearing a mask in public can help slow the spread of COVID-19 and keep our community safe. Remember: #MaskPlus6. Doctor's orders!
Each of us can play a role in keeping our community safe and slowing the spread of COVID-19. Remember to wear a mask and stay six feet apart – Doctor's Orders! #MaskPlus6
The Doctor's Orders: MaskPlus6 campaign is a partnership between OSMA, the Ohio Osteopathic Association, Ohio Academy of Family Physicians, Ohio Chapter of the American College of Emergency Physicians, Ohio Psychiatric Physicians Association, and Ohio Association of Community Health Centers.
---
News from the National ACP Office
Webinar Recording Available: Innovations in the Care of Outpatients with COVID-19
Moderated by Heather E. Gantzer, MD, FACP, Chair of ACP's Board of Regents, this webinar explored innovative approaches in care delivery to COVID-19 outpatients, including how to address health disparities and the challenges related to the diverse presentations of the disease.
Kristen Kopski MD, PhD, and Margaret Doose, MD, of HealthPartners Minnesota, reviewed that system's response to the COVID-19 pandemic, including a discussion of transitions of care best practices as well as how to develop a better understanding of this patient population. Following, Christopher Kellner, MD, and David Putrino, PhD, of the Mount Sinai Health System, New York, discussed innovations in remote patient monitoring and how to apply these technologies to patients with COVID-19.
ACP continues to develop and frequently update tools and resources to assist ACP members during the COVID-19 pandemic. Visit ACP's COVID-19 Resource Hub for the latest information.
To claim CME credit for this watching recording, please go here
The American College of Physicians (ACP) is accredited by the Accreditation Council for Continuing Medical Education (ACCME) to provide continuing medical education for physicians.
The ACP designates this other activity (blended) for a maximum of 1 AMA PRA Category 1 Credit(s)™. Physicians should claim only the credit commensurate with the extent of their participation in the activity.
The ACP Leadership Academy will present several free member webinars during the summer and fall. More information and registration for one or more of these webinars.
---
Call for submissions: ACP Hospitalist wants your pandemic stories
Submit your short article about a strategy, patient or colleague interaction, or other aspect of hospital practice during the pandemic by Aug. 31, and it may be published in the November ACP Hospitalist.
The November ACP Hospitalist will have a special focus on hospitalists' experiences and innovations during the COVID-19 pandemic and will also include reader submissions.
We want to hear your stories about strategies, patient encounters, interactions with colleagues, or any other aspect of practice during the pandemic that you think could educate, interest, or inspire your fellow hospitalists. Whether you're a recent residency grad working at a tertiary care facility or an old hand from a small rural community hospital, we welcome you to share your experience.
Submissions should be short (fewer than 500 words), written by physicians practicing hospital medicine, and focused on a single experience or idea from the pandemic. All submissions should be original and should not have been previously published. Patients and colleagues should not be identifiable or should give their permission for publication. Writings selected for the November issue will be edited by ACP Hospitalist staff, and their authors will be notified. Please email your submissions to ACP Hospitalist by the deadline of August 27.