---
---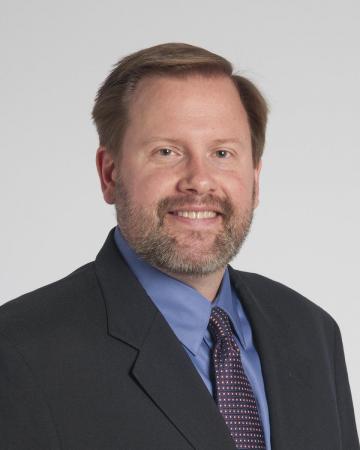 Craig D Nielsen, MD, FACP, ACP Governor
---
Governor's Message
Happy Spring. Temperatures are increasing, flower bulbs are blooming and vaccinations are increasing. We hope we are finally turning the 'COVID corner' after 13+ months. However, the recent rise in case rates and variants understandably gives us pause. In light of COVID, ACPs flagship Annual Internal Medicine meeting will again be virtual this year (4/29-5/1). I look forward to all the enhancements that the ACP has added to the virtual meeting format. I also look forward to this year's national Doctor's Dilemma competition (medical jeopardy). Ohio will be represented by residents from MetroHealth(Cleveland). We wish them luck and hope they bring home the Trophy! While we are on the topic of meetings, we are still planning on moving forward with an in-person Ohio/Air Force scientific meeting in October 2021. Our abstract and award nomination submission process is live — Please consider nominating someone for a chapter award this year. I hope you find the rest of this newsletter informative and thanks for all you do for our Chapter and our patients.
---
Ohio/Air Force Combined Scientific Meeting
The 2021 Ohio/Air Force Chapters Scientific Meeting is scheduled for Thursday and Friday, October 28th and 29th at the Greater Columbus Convention Center. We are currently planning to hold an in-person meeting or a hybrid meeting depending on the social distancing protocols in place at the time. We are still planning for both a poster competition as well as a Drs. Dilemma competition. Kevin Goist, Program Chair is planning another great meeting for our members. Please stay tuned for more information as it becomes available.
---
2021 Abstract Competition
We are currently accepting abstracts for both Medical Students and Resident/Fellows who are members of the Ohio and Air Force Chapters. The deadline to submit is midnight, April 30th, 2021. Please visit the Oho Chapter website for rules and submission form. The first-place winners of each category will have the opportunity to compete during IM2022 being held in Chicago.
---
Call For 2021 Chapter Awards Nominations
We are accepting nominations for our 2021 Chapter Awards. Awards Chair, Debra Leizman is looking for nominations for Laureate, Master Teacher, Internist of the Year and Volunteerism/Community Involvement. The requirements for each award as well as a list of previous winners can be found here . Please send your nominations to either Debra Leizman or Jan Wrassman
---
Leadership Day 2021
Leadership Day will be a virtual event this year, taking place on Tuesday and Wednesday, May 25th and 26th. ACP National is scheduling all visits but anyone interested in attending must contact our Leadership Day Chair, Houman Varghai While a virtual event will allow more people to attend, we will still have limited availability. There is also a mandatory meeting to discuss legislative issues with ACP before meeting with our representatives.
---
Member News
Congratulations to Ellen Gelles, MD, FACP. Dr. Gelles was recently appointed to the ACP Informatics Committee for a one-year term beginning in April during IM2021.
Congratulations to the Ohio Council of Student Members on their John Tooker Evergreen Recognition Award!
On March 11th, we received the following from ACP:
Dear Craig:
On behalf of the Chapters Subcommittee, congratulations on receiving a 2021 John Tooker Evergreen Special Recognition Award acknowledging your efforts to foster chapter development through the planning and implementation of the "Ohio Chapter CSM Masks for the Homeless" initiative.
The Subcommittee was impressed with your efforts and looks forward to receiving future nominations from your chapter. A vignette of your chapter's program will be posted on LeaderNet and published in the John Tooker Evergreen Collection to showcase your work.
We are fortunate to have dedicated leaders who develop and initiate innovative programs, which strengthen the College locally and meet the needs of our members. Thanks again for helping to make the John Tooker Evergreen Awards Program a success.
We are proud of the work our students are doing throughout the state. If you know of someone who might be interested in participating on this Council, please contact Houman Varghai, MD, FACP, Advisor to Council
---
Potential ACP Governor-Elect Candidates
Nominations Due by April 14, 2021
As you know, the ACP national office is conducting a Governor-Elect election for our chapter this year. The Local Nominations Committees will be responsible for identifying up to two candidates who are willing and able to serve a four-year term (April 2023 - April 2027), in addition to a year of training as Governor-elect (April 2022 - April 2023).
We are looking for a dynamic leader who exhibits integrity, shows commitment to the College and demonstrates dedication to the Chapter and the medical community. The successful candidate will work with Chapter members and with leaders in internal medicine at the national level. A Governor typically spends several hours per week on College Business with the support of executive administrative staff. Serving as an ACP Governor can be an extremely rewarding and life changing experience.
Click here to view the Governor Job Responsibilities
Only ACP Masters and Fellows are eligible for consideration. If you would like to submit the name of a colleague or self-nominate, please send the name and contact information to Michael Tan, MD, FACP, FIDSA
All potential candidate information must be submitted by Wednesday April 14, 2021.
---
Southwest Ohio Board Review Course
We are pleased to once again sponsor the Southwest Oho Internal Medicine Update & Review Course Virtual Conference. The dates for this year's conference are April 9th-11th, 2021 and April 16th-18th, 2021. Please visit the Ohio Chapter website to see the full listing of sessions and to register.
---
News from the National ACP Office
ACP's New I.M. Emotional Support Hub Offers Resources to Safeguard Physician Health and Well-being
As part of ACP's Well-Being and Professional Fulfillment initiative, ACP has launched a collection of resources aimed at helping members improve their emotional well-being. As a recognition of the unprecedented stresses caused by the COVID-19 pandemic to internists and internists-in-training, ACP created the I.M. Emotional Support Hub to offer curated resources and information to protect physicians' emotional health and sustain ACP members' ability to care for those in need.
Resources include easily-accessible peer-support through the Physician Support Line and free and affordable, confidential counseling through The Emotional PPE Project and The Therapy Aid Coalition. Check out the hub for additional well-being tools and resources for individuals and organizations and to view all of ACP's Physician Well-being activities. For more information and questions, please contact acpwellbeing@acpprograms.org